EOIN REDDAN IS hoping Saturday's hard fought win over Ulster is the start of another winning run for Leinster, but stresses that nobody in UCD is papering over shortcomings in performance.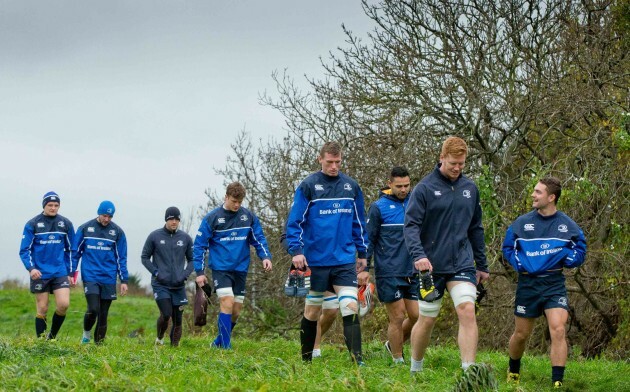 Morgan Treacy / INPHO Leinster players walk to training in Thornfields today. Morgan Treacy / INPHO / INPHO
The experienced scrum-half, who makes a habit of imposing his energy on games and his straight-talking on the media who gather to pick through the bones of matches, simply says 'it's not the case' that Leinster could view the inter-pro win over a play-off rival through the prism of the 'a win is a win' mantra. Instead, the squad and coaches are demanding better displays on the field as they look ahead to tough trips to Glasgow and Toulon. Just away games against the Pro12 and then European champions, no pressure.
"There's a good level of honesty there from the coaching staff to us about what we need to improve. That's helping us know where we're at and when you know where you're at, you've a chance at moving forward and that's what we're doing."
Asked whether putting a win on the board after two disappointing European defeats could at least be a boost to confidence, Leinster's Limerick stalwart again reflected to the grounding nature the post-match post mortems between the squad and their new head coach Leo Cullen.
"There's always a belief that we can (string wins together). We can have harsh words with each other and honest about where we're at, without damaging confidence. That's not the point of it: when you're honest with each other we can move on.
Even with performances last week and this week where people outside the group are telling us: 'you're great, it's getting better', Leo and the coaches are still asking more of us and putting the right pressure on us to produce the performances because they know we're going to need them."
Reddan dismissed the suggestion that it is taking he and his fellow World Cup players a little extra time to bed in to life under a new coaching ticket at Leinster. The extra time in the environment certainly appears to be paying dividends to the likes of Josh van der Flier, while the more experienced heads are make uncharacteristic errors that make them look off colour even en route to victory.
"In my own game I'm well able to have a look at it and judge for myself, definitely the team meetings are about putting the team first and making sure we get together and put the right shape together, are accurate at the breakdown and those sort of things."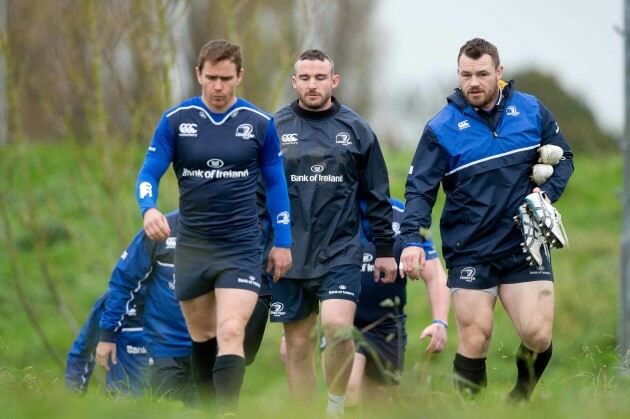 Morgan Treacy / INPHO Morgan Treacy / INPHO / INPHO
He adds: "It's rugby at the end of the day and we're faced with different challenges.
"And where the performance levels aren't as high as we'd like, everyone looks for excuses, but there's nobody inside these walls doing that.
"Everyone's working very hard to do their best for Leinster and we'll continue to do that."