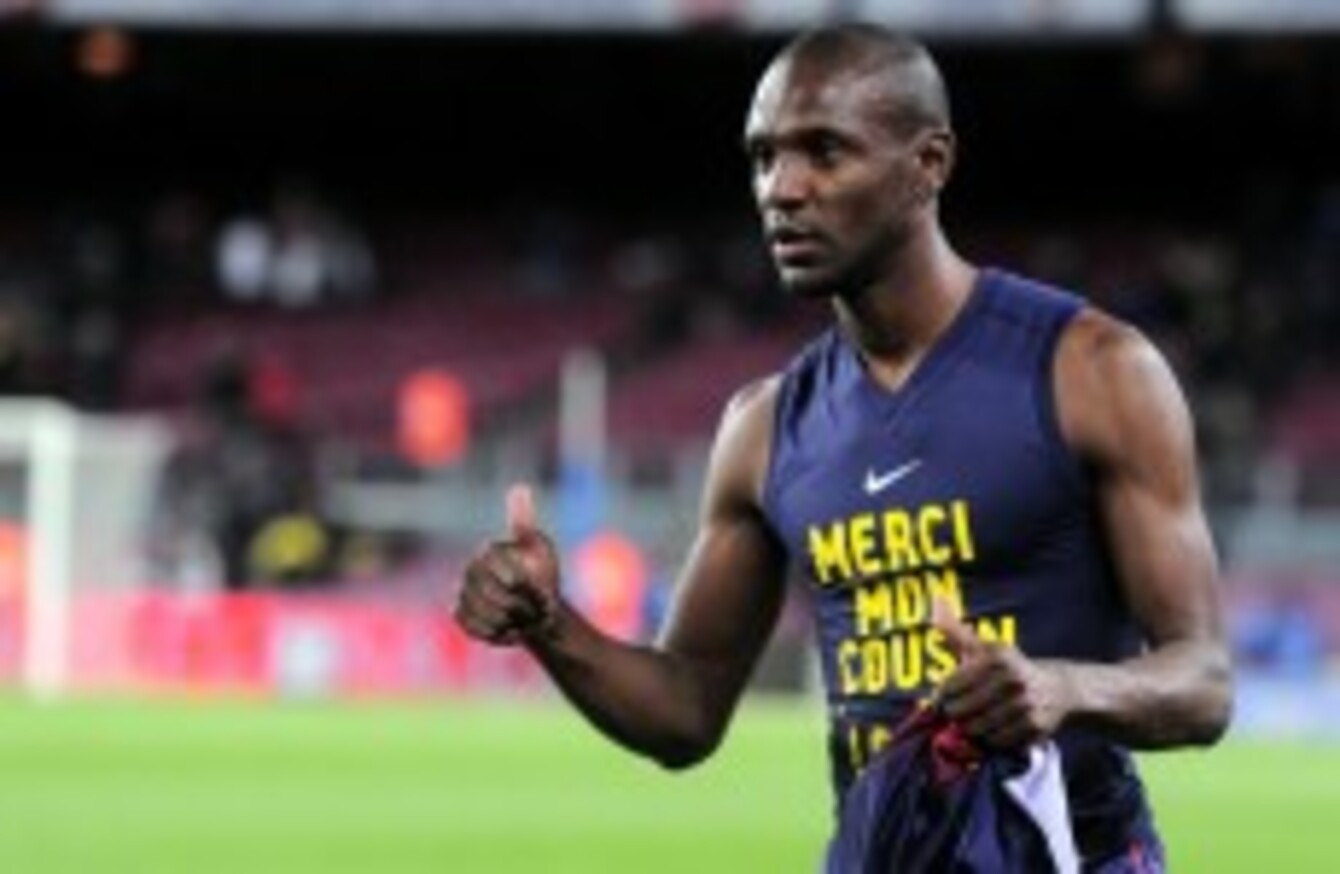 Image: Manu Fernandez/AP/Press Association Images
Image: Manu Fernandez/AP/Press Association Images
ONE OF THE surgeons who performed Barcelona defender Eric Abidal's liver transplant has hailed his miraculous recovery, saying that it broke new ground for the surgery.
Juan Carlos Garcia-Valdecasas, who helped carry out the 33-year-old's transplant a year ago, said that to see him return to playing top-class professional sport was unprecedented.
The Frenchman returned to the pitch for the first time in 14 months towards the end of Barca's 5-0 win over Mallorca on Saturday. He wore a t-shirt dedicating his return to his cousin Gerard, who donated part of his own liver for the transplant.
"My first objective was that he would continue to live and enjoy a high quality of life with his family," he told Catalan radio station RAC1.
"Now we can say that the recuperation has been a miracle, an extraordinary case, because precedents like his don't exist.
"The majority of patients can live a normal life, even 90 percent have an extraordinary quality of life, but his case is not normal.
"Medicine continues to set new goals and Abidal has marked another one for us going forward."
Garcia-Valdecasas said he believed that if required, the player was in the right physical shape to take part in Barca's crucial Champions League quarter-final second-leg against Paris Saint-Germain.
"He is a Barcelona player and is in the squad. He wants to be there, he wants to play and therefore I don't think we should treat him in a different manner.
"I didn't have any idea he was going to return this Saturday, although I knew that sooner or later he would return to playing. I haven't spoken with him but he could perfectly well play against PSG."
Garcia-Valdecasas also confirmed that Abidal's statement at the weekend that he would like to continue playing for a couple more years was perfectly attainable.
"If everything goes well, he could continue for two more years."