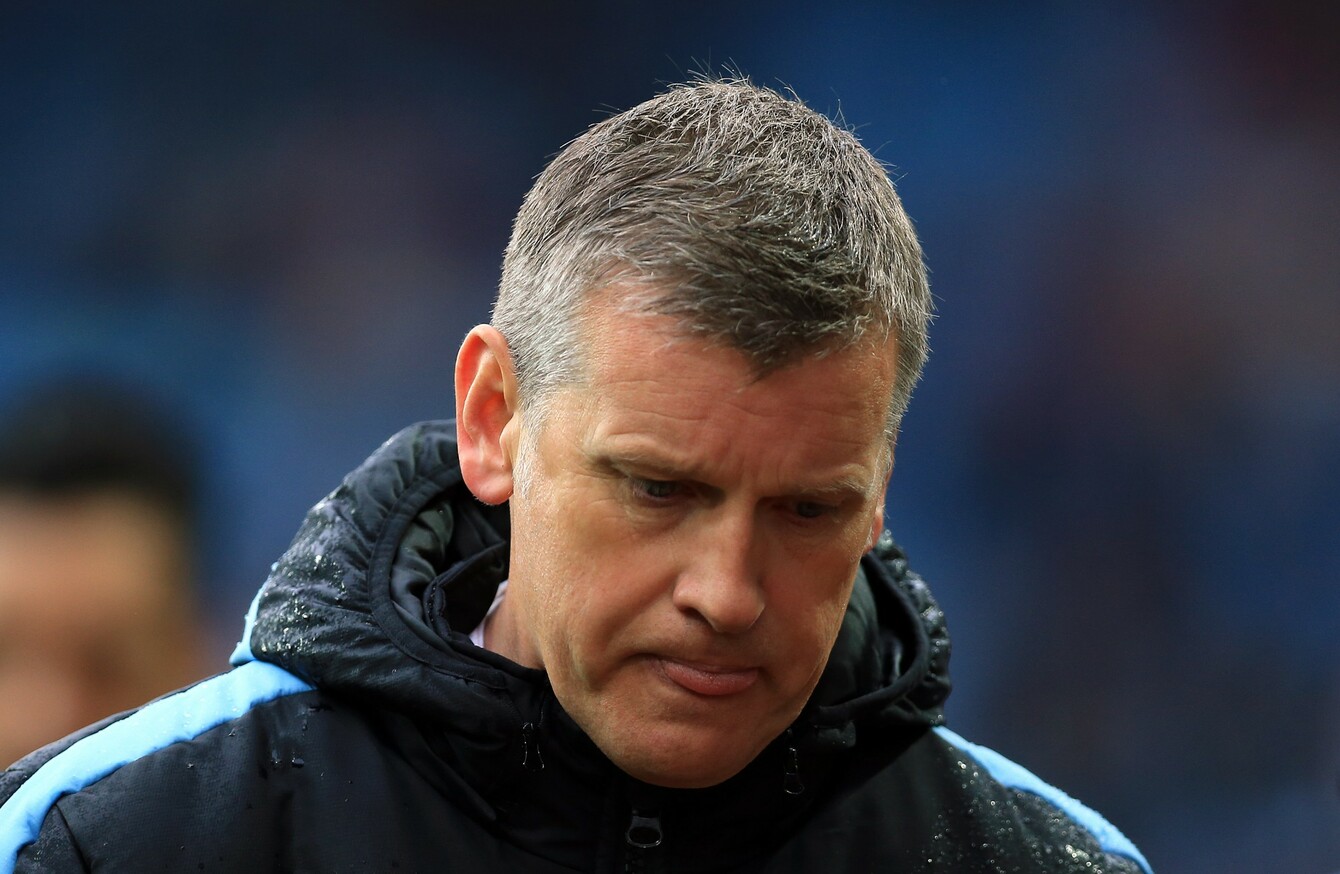 Southampton assistant manager Eric Black.
Image: Clint Hughes
Southampton assistant manager Eric Black.
Image: Clint Hughes
SOUTHAMPTON ASSISTANT MANAGER Eric Black became the latest figure in English football to be accused of corruption Thursday in a newspaper sting that had already forced Sam Allardyce to quit as England boss.
According to the Daily Telegraph, Black suggested that "a couple of grand" [€2,311] might persuade a colleague at another club to pass on information about players to a company that wanted to represent footballers.
Football Association rules ban such payments and state club officials such as Black should immediately report any potential breach to the FA, English football's governing body. Black told the Telegraph he denied suggestions football officials should be paid during transfer negotiations.
Prior to Thursday's publication of the Telegraph's latest revelations, Premier League side Southampton issued a statement saying: "Southampton Football Club has today been made aware by The Daily Telegraph that, as part of their ongoing investigation, the club's assistant first team manager Eric Black will feature as part of an article in tomorrow's [Friday's] paper.
"The club immediately requested to be sent, by The Daily Telegraph, the details of this article, but the newspaper declined to share any further information. We have today contacted The FA and The Premier League, and intend to work closely with both bodies on this matter when the facts become clear.
"Southampton Football Club is fully committed to investigating any situation that directly or indirectly relates to our club, employees or the wider community."
Black was appointed as assistant to Saints manager Claude Puel in pre-season.
Earlier on Thursday, Championship club Barnsley said they had sacked assistant manager Tommy Wright as a result of a previous Telegraph story.
Wright was suspended by the second-tier club on Wednesday after the Telegraph alleged he had accepted a £5,000 [€5,800] "bung", or illegal payment, during a series of meetings with undercover reporters posing as representatives of a fake Far East company.
But the biggest 'scalp' of all came with the Telegraph's initial revelation that saw Allardyce's reign as England manager sensationally brought to an abrupt close after just one game following an indiscreet discussion with the undercover reporters.
The 61-year-old was secretly filmed giving advice on how to circumvent transfer rules and mocking his England predecessor Roy Hodgson's speech impediment.
Allardyce, appointed England manager in July on a £3 million-a-year contract, also agreed to travel to Singapore and Hong Kong as an ambassador for their fictitious firm for £400,000.