THE WORLD CUP starts in Brazil starts in about 40 days.
American broadcasting giant ESPN, which will show the event for the last time until at least 2026, made some pretty cool-looking national team posters as part of its advertising campaign.
The posters were made by Brazilian artist Cristiano Siqueira. They feature the star players from each country, as well as the team's nickname. There will eventually be posters for all 32 teams. Here are the ones that ESPN has released so far.
Argentina featuring Leo Messi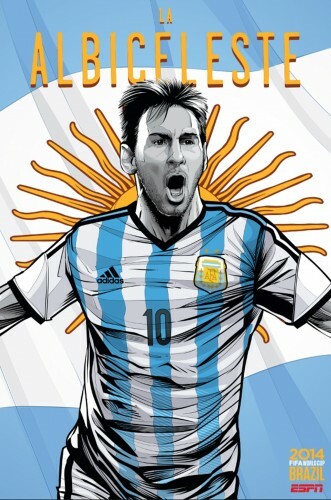 Eden Hazard and Belgium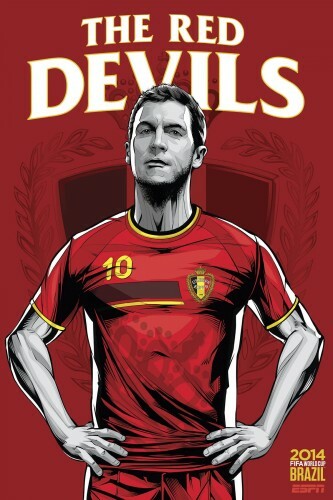 Mario Balotelli's Italy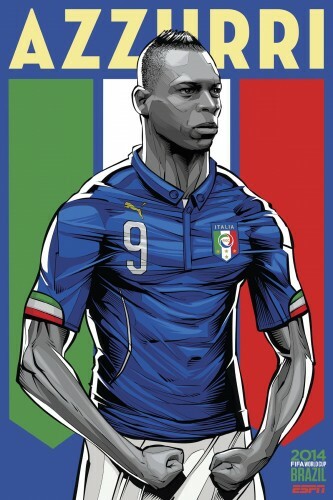 Cristiano Ronaldo in his Portugal strip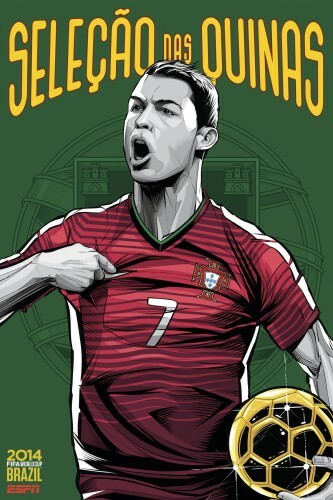 Defending champions Spain
Franck Ribery and Karim Benzema of France