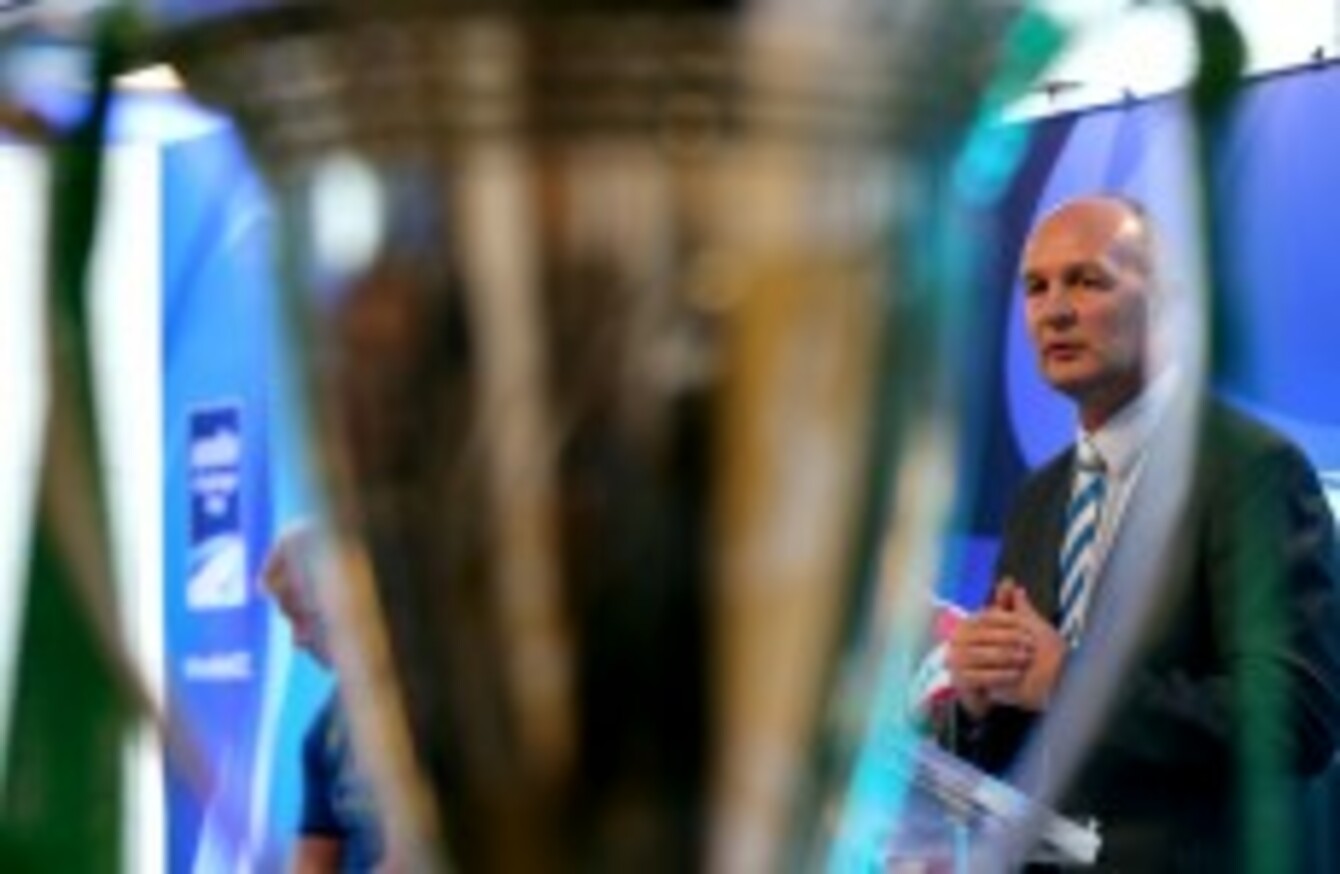 Image: INPHO/Dan Sheridan
Image: INPHO/Dan Sheridan
JUST AS THEY had promised, neither representatives from England's PLR or France's LNR attended this week's mediation talks in Dublin, however many of their demands were still met by by the parties in attendance.
Mediators Graeme Mew and Stephen Drymer today released an agreed statement following the meeting.
Here are the three main issues on which a consensus was agreed:
There should be two European rugby tournaments
The statement does not refer to either a Heineken Cup or Rugby Champions Cup, but does outline that the 'Primary Competition' should be made up of 20 teams.
Of that 20, the Pro12 should receive seven places (with each nation assured one place) with six guaranteed places going to England and France.
In year one, the statement says, the 20th spot will be determined by a play-off between the seventh place clubs in England and France. Beyond that, two Pro12 clubs will join the play-offs with English and French assured of home advantage.
Revenues will be split evenly in three
The money raised by the competitions will be divided evenly among the Pro12, Premiership and Top 14, "with the stipulation that the Pro12 countries would not be less than the current levels."
Other cross-border competitions
It was agreed that the secondary competition should also be made up of 20 teams. 18 places would be taken by the remaining clubs in the big three leagues and two places 'could be' left open for another another competition – for example, Italian, Spanish or Portuguese clubs.
A third European competition was also discussed and left for further consideration by the parties present – from the unions in England, Ireland, France, Wales, Scotland and Italy as well as the ERC.
The parties agreed to meet again within 10 days.
Like rugby? Follow TheScore.ie's dedicated Twitter account @rugby_ie >