Devin Hester broke Deion Sanders' kick return record.
Image: David Goldman
Devin Hester broke Deion Sanders' kick return record.
Image: David Goldman
DEVIN HESTER HIGH-STEPPED into the NFL record book. Matt Ryan had as many touchdown passes as incompletions. Julio Jones made a spectacular over-the-shoulder catch tumbling into the end zone.
The result: One of the biggest wins in Atlanta Falcons history.
Hester set an NFL record with his 20th return for a touchdown, Ryan threw for 286 yards and three TDs, and Jones hauled in nine passes for 161 yards and a couple of scores to lead the Falcons past the hapless Tampa Bay Buccaneers 56-14 last night.
"It was a fun night," Ryan said.
The Falcons (2-1) led 35-0 before the Buccaneers (0-3) picked up a first down. Ryan and the other offensive starters left after Steven Jackson's three-yard touchdown run made it 49-0 before the midway point of the third quarter.
Atlanta had a stunning 56-0 lead heading to the fourth quarter. Tampa Bay scored two meaningless touchdowns to avoid the worst loss in franchise history.
"I've never been in a game quite like this," Falcons coach Mike Smith said.
It was the second-largest win in the Falcons' 48-year history, eclipsed only by 62-7 rout of New Orleans in 1973.
It was only the fifth time Atlanta has won by as many as 40 points.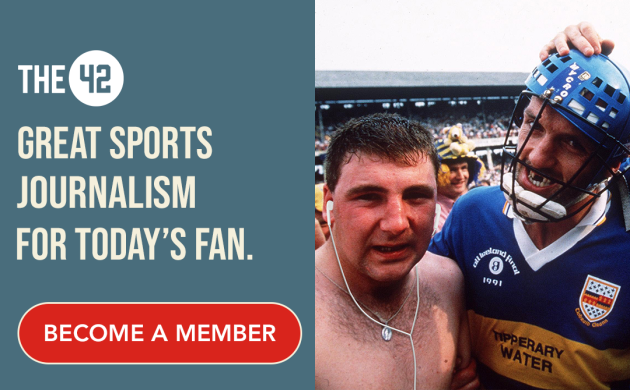 Hester and Jones provided the signature moments.
With the Falcons already ahead 28-0, Hester took a punt at his own 44, found a seam up the middle of the field and easily zipped around the last man with a chance to tackle him, punter Michael Koenen. The 56-yard play was Hester's 20th career return for a touchdown, breaking the mark he shared with former Falcons star Deion Sanders.
Sanders, now a television analyst, watched Hester's return from the sideline at the Georgia Dome. Hester high-stepped the last 10 yards or so, his left hand bobbing behind his ear — a tribute to Prime Time's signature move.
"It's tough to break the record of the guy who is my number one mentor," Hester said. "I'm kind of emotional right now."
– Paul Newberry, Associated Press