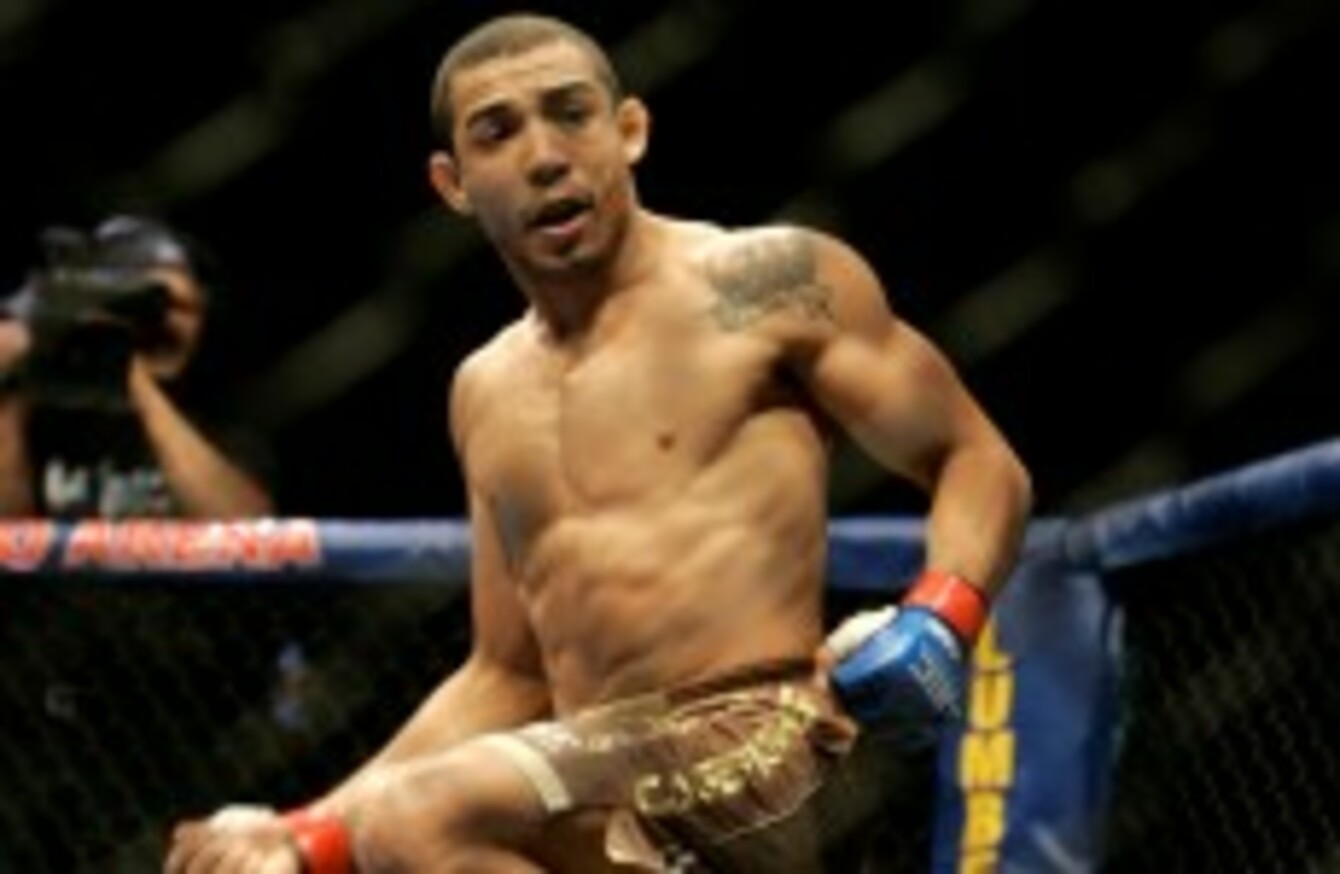 Image: Alvaro Barrientos/AP/Press Association Images
Image: Alvaro Barrientos/AP/Press Association Images
EVERY WEEK OUR Fantasy Football experts advise you on who to include in your team.
As the Premier League takes a breather this weekend for FA Cup action, why not reflect on the pair's golden rules, and then make the traditional post-Christmas charge for the mini-league title.
In 2004, when we started our column, these are the fundamentals that my co-blogger Jeremy Spitzberg laid out (some of the references have been updated to reflect current players rather than those that were relevant at the time).
He entitled that original post quite simply The Rules so here they are…The Rules:
1. Punch above your weight
You generally want to pick anyone playing in a more advanced role than they are designated by the fantasy game you are playing in.  You want defenders playing in midfield and midfielders lining up as forwards.
A perfect example of this is Seamus Coleman. In most games, he's listed as a defender for Everton, but except for acute injury crisis, he has played on the right side of their midfield.
The further up the pitch, the better chance of getting you attacking points and in the case of a defender playing in midfield, they'll get you maximum clean sheet points while they're attacking.  Other good examples from this season have been Phil Jones (D, Rovers), Kevin Nolan (M, NUFC), and Yuri Zhirkov (D, Chelsea).
2. Wing it
Another player to look for is the wing back or attacking full back. While not lining up in midfield per se, they end up spending a lot of time there. You can find these guys most reliably on teams playing a 4-5-1.
As an example, Manchester City's outside defenders have been prone to pushing forward – especially Zabaleta and Kolarov when they're playing.  Chelsea and Arsenal tend to throw their outside backs forward as well.  This doesn't mean they're guaranteed to score bit but they're more likely to pick up goals and assists than "stay at home" defenders.
3. Live for the dead ball
Always try to pick the player who takes kicks for his team – free kicks and corners. These lead directly to scoring chances – goals, assists and successful crosses. Plus they are free points!
Your guy doesn't have to do anything to earn these chances. Let the rest of the team work for your fantasy betterment! Players like Stuart Holden, Charlie Adam, Joey Barton, and Chris Brunt all fit into this category this year.
At forward, players like Didier Drogba, Wayne Rooney and Robin van Persie (when healthy) are exceptional fantasy players compared to other forwards who don't take kicks regularly because, yes, maybe they're more talented but they also get more chances to score points as kick-takers.  Thierry Henry was the perfect fantasy player because he took kicks on top of his incredible goal-scoring.
Even a middling player on a poor team can be elevated to "must have" because they earn enough points taking kicks – Adam, Brunt, and Milijas from Wolves are all solid examples of good-but-not-great players on bad teams that return fantasy value from their kick-taking duty.
4. Never pass up a sure thing
Always try to get the sure starter. Don't pick up a Theo Walcott because he COULD get a hat-trick in 20 minutes of play. While there's a CHANCE that could happen, what you KNOW is that there's a solid chance that he won't start and might not play at all due to rotation.
Unless you're incredibly lucky in picking goal-scoring substitutes then your best bet is to play the odds and select players who are likely to get 90 minutes (or at least a solid 75+) rather than players who are going to be subject to rotation.  While this seems intuitive, it is difficult because many of the biggest names and best looking match-ups involve the "Big" teams who have large squads with many players subject to rotation.
That means that (when healthy) players like Tevez, Torres, Rooney, Cesc, and Gerrard have value that players like Nasri, Anelka, and all Manchester City attackers not named Tevez don't have despite their talent.  The same goes for injury reports – if you find yourself picking very talented players who are listed as "facing a late fitness challenge" you'll end up with miserable fantasy weekends more often than not.
We hope that these basic rules help you start the process of narrowing down your choices in any given week as well as understanding why we might stay away from some players with big names.
Neal Thurman and Jeremy Spitzberg  write what they believe to be the oldest running blog focused on English Premier League fantasy http://fantasyepl.blogspot.com.  They also believe they were the first two people ever paid real money to blog exclusively about the same.
They may be entirely wrong on both counts but that doesn't stop them from writing or telling people that they were first.  Perhaps more surprising than being blogging pioneers is that both Neal and Jeremy are Yanks who have day jobs entirely unrelated to football or futbol or soccer (or whatever you happen to call the beautiful game).
Despite this seeming handicap, they are capable of discussing both the Premier League and fantasy sports strategy in great, some would say geeky, depth.