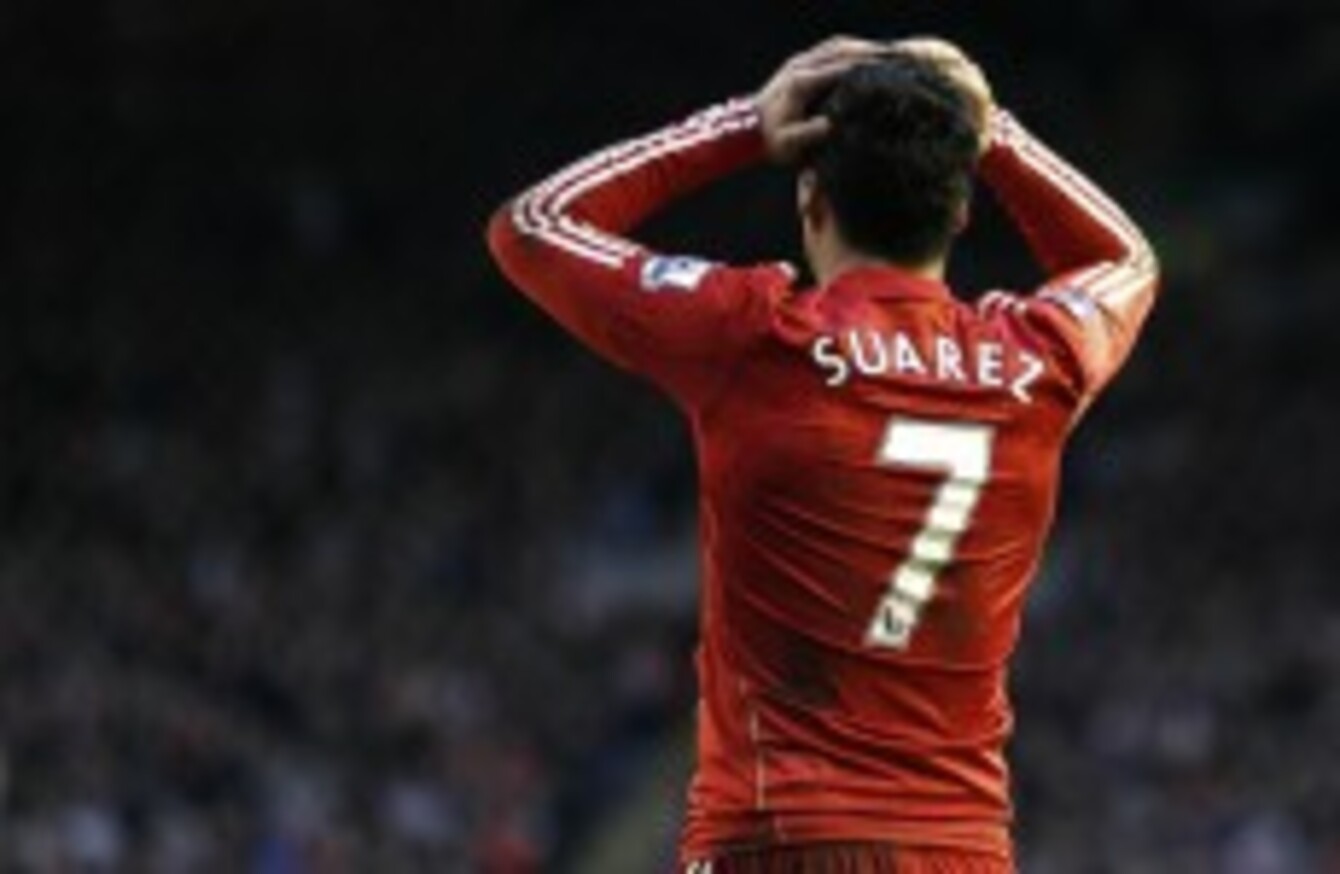 Image: Peter Byrne/PA Wire/Press Association Images
Image: Peter Byrne/PA Wire/Press Association Images
I HAVE A tough time this time of year.  With most teams playing only a few Premier League matches in March it is really hard to get a feel for things like team momentum, individual form, and who is even going to start after players come back from international duty.
With the countries outside of Europe not involved in meaningful competitions at this point in the World Cup cycle it isn't quite as bad this year as it will be once qualifying starts in earnest but it still isn't great.  Lots of players travelled back to the Americas, Africa, and Asia and you just don't know how that will impact them coming back.
The best you can hope for is teams like Ghana or Brazil who played but did so in Europe where their players are based as opposed to teams like the US, Argentina, or Mexico who opted for playing across the Atlantic.
The reason I'm focusing my opening on this topic is that it adds yet another layer of complexity for fantasy managers at this point in the schedule.  The season is getting long.  Players are likely suffering from general fatigue related to it being the ninth month of the season by the time matches kick off on Saturday.  Throw in fixture congestion due cup competitions and the internationals and any make-up matches due to the weather.
It becomes more and more difficult to predict who will be rotated and who won't.  A player may not show up with a specific injury but the manager may just feel it is time to use someone who usually starts as a reserve.  This is the sort of late-breaking news that makes fantasy managers go crazy.
I bring this up because it there are some guidelines you can use to help minimize your exposure to this sort of random rotation.  First, focus on teams with something to play for.  Man United will likely play their best players assuming they are even remotely healthy as they chase the title.  Arsenal likewise will follow suit until such point as they are effectively eliminated from the race.
Spurs and City are fighting for the fourth spot.  The bottom six or seven teams will also put everything forward to avoid the drop.  The teams in the middle have less at stake and can afford to be more cautious with the health and well-being of their players.  The potential exception might be Liverpool who are trying to re-establish their place as a "big" team heading into next season.
The other thing  consider is whether a player is on loan or on his way out.  A manager is less likely to take extra care with a player who is either not his long term or isn't likely to be around next season.
Charlie Adam will be milked for every last ounce of effort both because Blackpool need to stay up and because he's likely gone.  Blackpool probably don't care much if his long term value is diminished by overuse because that will be someone else's problem come next year by all accounts.
With those thoughts in your mind, we transition to the meat of the column.
Schedule
Where we separate the match-ups that provide managers with real value from those that just look like they might provide value and those that don't even promise that much.
SEE SPORT
DIFFERENTLY
Get closer to the stories that matter with exclusive analysis, insight and debate in The42 Membership.
Become a Member
Real Value
Arsenal vs Rovers – Arsenal have tended to use international breaks to regroup after a series of poor results.  Perhaps getting away from the bad mojo helps.  I expect this to be no different especially with key players returning and Rovers struggling mightily down the stretch.
Spurs @ Wigan – Spurs need to bounce back as well and the fact that Wigan are the opposition should help a lot. I should throw out the caution not to get TOO excited since Spurs have tended to under-perform in these situations this season.
Chelsea @ Stoke – Chelsea seem to be playing significantly better and while Stoke are tough, I don't see them putting one over on the Blues.  I believe in Chelsea's momentum more than I believe in the home field advantage.
False Hope
Man United @ WHU – I'm not saying that the Hammers will win but between United's road struggles, West Ham's recent form and their desperation to avoid the drop I see this as being less than a bonanza for fantasy managers.
Man City vs Sunderland – City SHOULD be in the first category but it feels like they're coming apart down the stretch between injuries, general unrest, and the sense that it was always a poorly constructed "team."  I'm guessing that Sunderland – the definition of an average team – will make this very competitive.
Forwards
Suarez – For an Arsenal supporter, I have really fallen hard for this guy and he's rewarded me for doing so.  If you're already on the bandwagon then stick with it, if not, you're late and you'd best get a seat before they all fill up.
SEB – I have a feeling and I'm a bit taken with Wolves' late season run to stay up.  With Doyle injured on international duty Ebanks-Blake should get the start and I like his chances.
Gyan – Hard not to be swayed by his performance against England in mid-week and his price isn't that bad either at 7.0.
Berbatov – Going out on a bit of a limb but with Chicharito having started in midweek in Mexico City you have to guess that he'll be on the bench for a modest opponent. I'm not predicting a multi-goal match for Berbs but he does tend to pick on bottom-of-the-table opponents.
RvP – You'll just have to watch the injury updates – if he's healthy then he's a great pick.  If not then you should probably be looking toward Arsenal's midfield.
Zamora – I'd be remiss if I didn't mention the returning striker who is playing at home against the most generous defense in the league.  Zamora will be even more important with Dempsey likely tired from playing in mid-week and then doing the trans-Atlantic commute.
Midfielders
Nani – So many midfielders to choose from but he's been the class of the group and there's no reason to go away from him.
Adam – Another one that isn't a surprise at this point but we've been on him all season and there's no indication that he's letting up regardless of the opposition.
Hitzlsperger – I like him against the United central midfield if you're going to take a risk on a player going up against a good team.
VDV – Another pretty obvious choice but the obvious choices seem to be the ones with the match-ups this weekend as well.  No need to get cute at the expense of productivity.
Lamps – Feels like a PK sort of weekend for Frank.
Defenders
Luiz – He's been great and the price isn't too crazy.
Kolarov – I'm not thrilled with City's chances but he's a great combination of  attacking and potential defending points (I'm not implying he's actually a great defender but that doesn't matter so much for fantasy does it?).
Smalling – Another match I'm not thrilled about from a clean sheet standpoint but for the price it is the right pick.
Enrique – Represents a cut-rate price to get in on potential clean sheet points.
Goalkeepers
Cech – If you have money to spend, he's probably the best bet.  Man United have been too unreliable on the road to pay a premium price for EvdS.
Foster – He gets a lot of points on saves and clean sheets – the only way that a 'keeper on a bad team is the third most productive in the game.  The price makes him a solid bet as does the match-up with a Bolton team minus their creative central midfielder in Stuart Holden.
Schwarzer – Fulham are tough defensively and even more so at Craven Cottage so I like the value of him at home for 4.7 if you're looking for a value pick.
Captains
Suarez – He's hot and the match-up is a strong one with WBA the second leakiest defense in the league.
Zamora – I'm liking this pick more and more as I write.
VDV – I'm seeing a return to the goals as Spurs look to capitalize on City's flagging form.
Neal Thurman and Jeremy Spitzberg  write what they believe to be the oldest-runningblog focused on English Premier League. They also believe they were the first two people ever paid real money to blog exclusively about the same. They may be entirely wrong on both counts but that doesn't stop them from writing or telling people that they were first