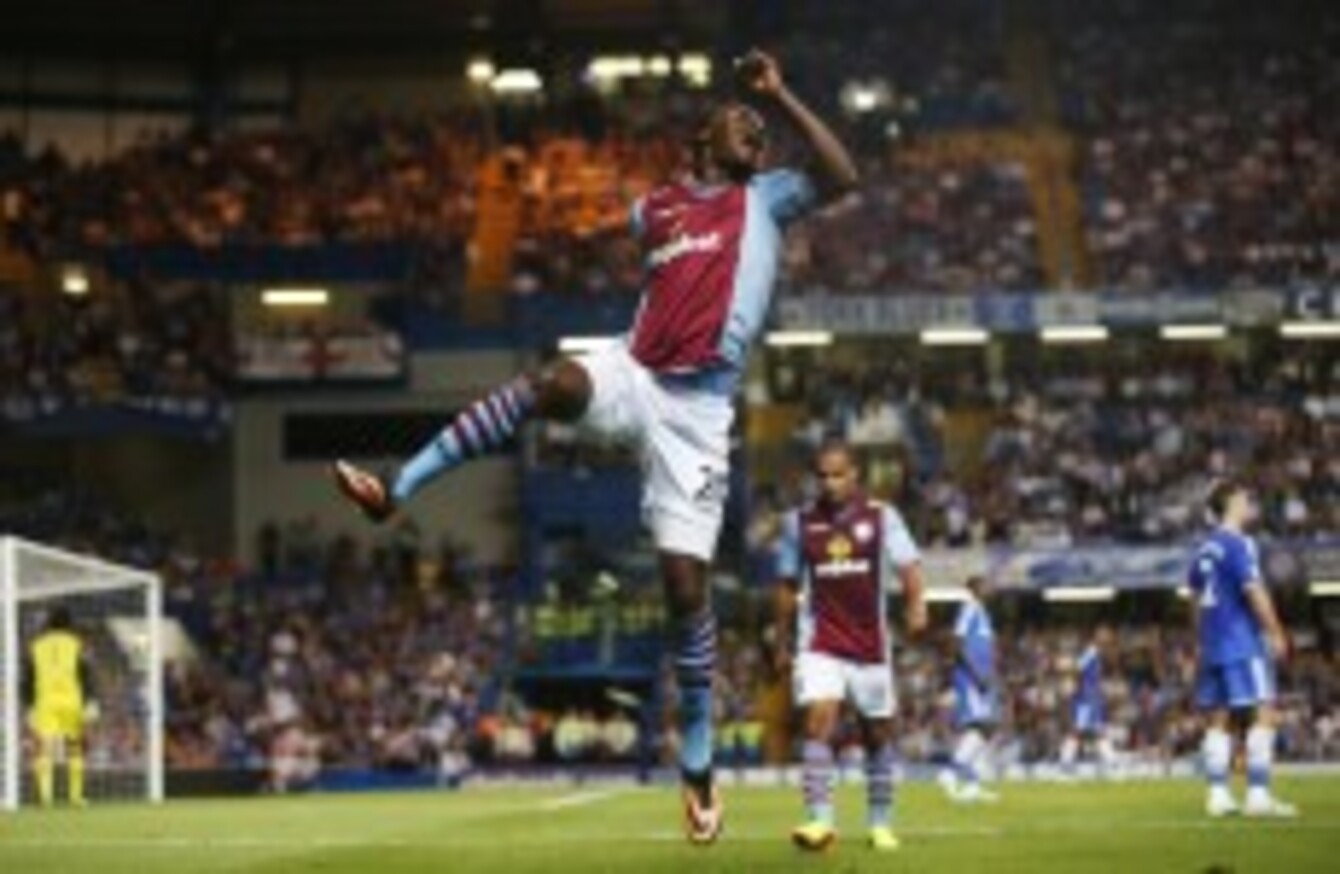 Image: Lefteris Pitarakis/AP/Press Association Images
Image: Lefteris Pitarakis/AP/Press Association Images
DAMN MY CLUMSY mongrel paws.
There I was, curled up in front of the SkyBox as Jamie Redknapp was getting to grips with the new Starship Enterprise chairs on Saturday evening.
Simon Mignolet had saved a penalty, Robin van Persie had scored twice. "£14 million well spent," we thought. The points were surely stacking up nicely and we'd be the toast of FantasyTown come Sunday morning.
Erm, well… one slight issue on that; we somehow neglected to smash the confirm button. Oh, how we howled that night.
There they sat, van Persie and Bad Bran Ivanovic. Big sulky faces on the pair of them. They hadn't deserved to be dropped — it was an admin failure, lads. I've already called them into the office to clear the air and apologise. Don't want to lose the dressing room after all.
A thin line runs through Fantasy Football. On one side, success — Christian Benteke, Eden Hazard's assist and Ivanovic not getting sent off. On the other hand, failure — picking Arsenal defenders, gambling on Steven Taylor, and ignoring Kevin bloody Nolan.
Then there are the grey areas: what to do about Juan Mata, what to do about Nicolas Anelka?
We all leaped to premature conclusions about Anelka's hasty exit from West Brom yesterday. Le Sulk was back, we raced to assure ourselves. Fortunately, when the smoke cleared, the erratic French genius had not in fact retired, but was instead on compassionate leave.
Unfortunately, there's no room for compassion in Fantasy Football. We have replaced Anelka with Hull's Yannick Sagbo in the hope that the Tigers will be operating in overdrive for their first home game of the season against Norwich.
That was the second piece of business. Early yesterday, I thought we'd be clever and get a head start on picking the team — au revoir, Gabriel Obertan; howya, Pajtim Kasami.
The early move backfired and we'll start this week four points down.
We don't expect the Fulham midfielder to continue his goal-scoring exploits, but for the same price as the Newcastle winger, he looks likely to be a regular starter for Martin Jol.
Early games have to ability to colour perception of a team's entire season. So this can be the time of year to make instant judgments about players. There's nothing worse than tipping against a player (Michu still hasn't forgiven me) and then watching him score week after week.
Benteke on the backburner
For now, however, we're resisting the incredible urge to tear up the game-plan to accommodate Christian Benteke. The Villa striker has been brilliant this week, but against Liverpool, a third game in seven days is a tough ask for anyone.
The Belgian will also be out of action in Gameweek three. So let's come back and have another look at him before Villa take on Newcastle in September, shall we?
"Confirm team?" Yeah, twice.