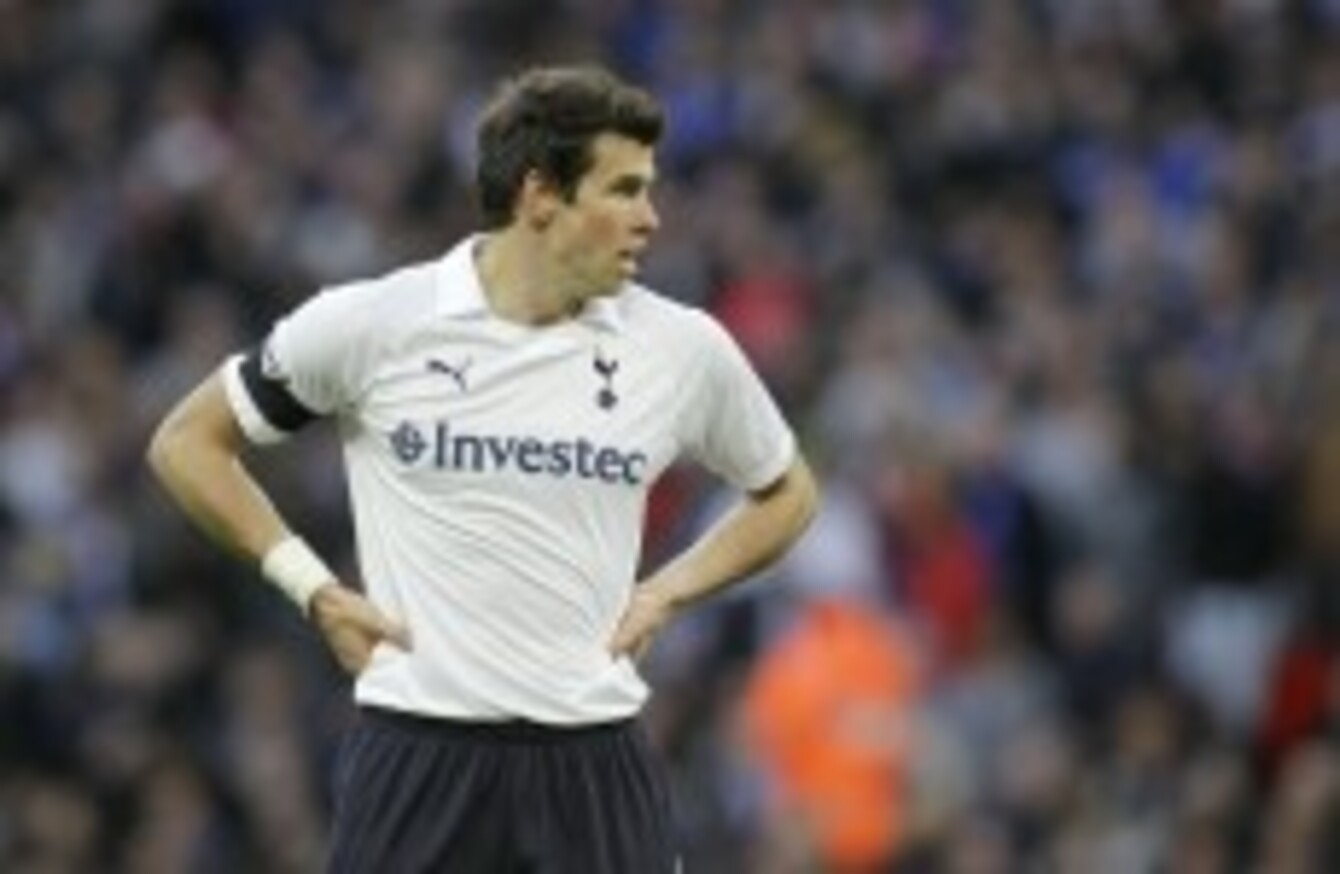 Image: Sang Tan/AP/Press Association Images
Image: Sang Tan/AP/Press Association Images
WOW! WHAT A week of upsets in the Champions League.
It's a good thing we've got the sound, predictable world of the Premier League ahead.
Whoa, whoa whoa… Arsenal away to Stoke, Newcastle at Wigan, United at City? This isn't very straightforward at all.
With just three games left in the season, the important thing is to cram your team chock full of players who have something left to fight for.
The problem is, Newcastle and Wigan are the form teams in the league so picking and choosing who is going to perform is a shot in the dark.
This is the week, we think, that Spurs are going to get back on track. Steve Kean's outfit look to be back to square one after a late season dash. Spurs' home record against Blackburn is solid, they have netted seven in Rovers' last two visits.
Then, when the dust settles on quite a lot of moving and shaking, Monday night will bring the football game to end all football games… or so we're led to believe.
Show some faith in the team of your choice if you must, but we reckon there'll be no more than clean sheets rewarded.
Two players to pick this week:
John Terry: It's already been a brilliant week for Terry, first he got to take a rest while his team-mates burst a gut holiding off Barcelona, then came the news that he will (not yet definitely) lift the big-eared trophy on May 19. England's brave will once again ignore all the controversy that surrounds him playing QPR and he will be welcomed into the cosy bosom  of the Bridge.
Gareth Bale: Scott Sinclair was the original choice here, but as 'Bash' helpfully pointed out below. Eight teams play twice this week: Liverpool, Fulham, Stoke, Everton, Chelsea, Newcastle, Bolton and (last, but by no means least) Spurs.
Bale may not have scored in a dozen games, but he will grab you at least one assist in both of Spurs' matches against bottom-three opposition.
Two players to avoid this week:
Fabricio Coloccini: There will be goals and drama aplenty in Newcastle's run-in. Alas, these things rarely go their way, even if they do finish fourth Chelsea are (not yet definitely) going to deny them a place in the Champions League. Wigan are a team on form and Newcastle will be doing very well to keep them out.
Wayne Rooney: If this game was at Old Trafford we fancy he might score, but at Eastlands he has only managed one goal down the years, and that was four years ago. It's far more likely that he will be substituted for his own good after 80 minutes.
Predictions:
Everton 2 -1 Fulham

Stoke 1 – 3 Arsenal

Sunderland 1 – 1 Bolton

Swansea 2 – 0 Wolves

West Brom 1 – 0 Aston Villa

Wigan 2 – 2 Newcastle

Norwich 1 -2 Liverpool

Chelsea 3 – 0 QPR

Tottenham 3 – 1 Blackburn

Man City 0 – 0 Man Utd

Liverpool 1 – 1 Fulham

Stoke 0 – 1 Everton

Chelsea 1 – 1 Newcastle

Bolton 0 – 1 Tottenham
How my team got on this week:
The boy Rooney was my top scorer with 13 points, Vincent Kompany got a tidy sum of 6, but aside from that, it was a bag of auld pants.
Who's leading TheScore.ie league?
You know him, you're learning to love him, he's led the way all season and now is just lengthening his advantage. It's David Gilkeson with Tog in your Useless. He outscored his rival with a solid 67 points thanks to captain Rooney and Papiss Cisse.
As usual the top scorer of the week blew that out of the water, but it's a once-off: congrats go to Paul O'Reilly's Real O'Reilly who romped home at a canter with 94 points.
Captain Rooney, Nani, Chris Eagles and clean sheets for Shay Given, EBJT, Kompany and Tomas Vermaelen. A very, very good show, sir.
Happy fantasizing.