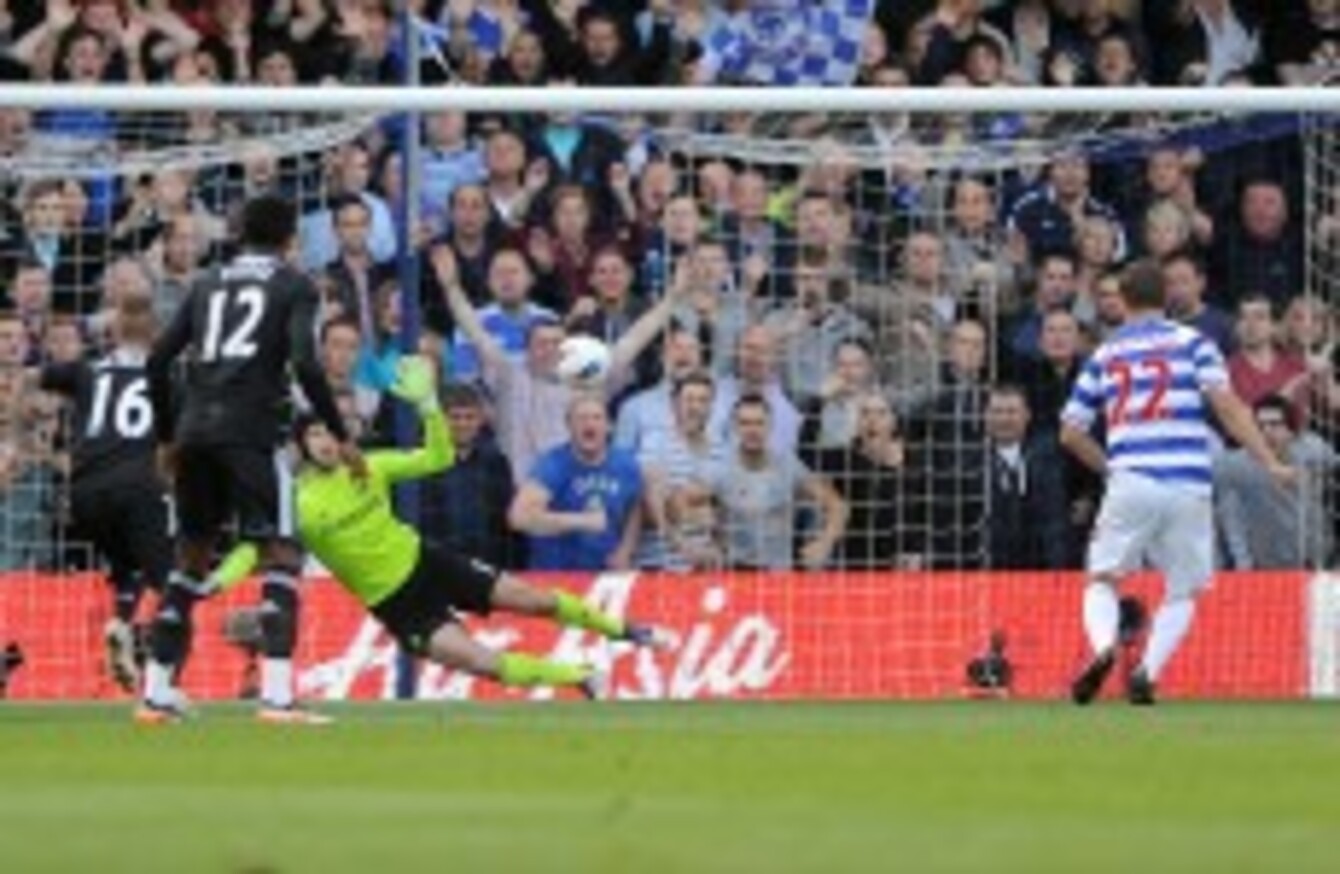 Image: Nigel French/EMPICS Sport
Image: Nigel French/EMPICS Sport
WELL, AS WE almost predicted last week, Tottenham Hotspur blew the chance of drawing level with Manchester united and couldn't get past Wolverhampton Wanderers.
But enough about the top of the table. Sunday promises to be a delicious afternoon of football with the league leaders playing, third placed, Spurs and Arsenal hosting Man United. So, unless you have access to a suped-up DeLorean, you should be banking on the performances of your mid-table and Chelsea players.
The Blues don't have the easiest of tasks either on the road to Norwich and have not managed to keep three consecutive clean sheets yet this season. They've managed two a couple of times, but are unlikely to get a better chance than at  Carrow Road tomorrow.
Liverpool, on paper, should win comfortably away to Bolton. Now, normally we'd add a couple of caveats to that, but not this time. This time Kenny Dalglaish's outfit will be quality, cool and clinical. This time three points will come easy for the Reds, trust me.
Two players to pick this week
James McLean: Sunderland face a Swansea team with their heads well and truly swelled after a week in which they beat Arsenal and Leon Britton was compared to Xavi (yes, that Xavi). Martin O'Neill will be keen to put Brendan Rogers back in his box and prove that Derry is the the birthplace of Northern Ireland's finest coach.
McLean's talent may be raw, but it is certainly there. He came close to scoring at Stamford bridge last week so, priced at £4.5M, he's well worth a risk. Need another reason? How about a little patriotism.
Heidar Helguson: The stars are aligning, I can feel it it me waters, the 34-year-old Icelandic striker has already scored seven times this season and now Wigan are coming to town. The Latics put up a creditable fight against Man City, but against a team closer to their level, they will not be able to raise their game so high. Again, you won't break the bank with this punt as Helguson costs just £5.2M.
Two players to avoid this week
Gareth Bale: Having failed to overcome Wolves, Spurs are not going to muster the will to turn over City in Manchester.  Bale will be up against Micah Richards and, while he has the beating of the English fullback, there will be no Emmanuel Adebayor for him to whip those crosses towards.
Robin Van Persie: Ordinarily, these are the players you'd pick first, but Van Persie's amazing 2012 is behind him. The opening goal against Swansea was his only goal of 2012  and, with a whinging Thierry henry the only support Arsene Wenger will give him, RVP has a huge burden on his shoulders ahead of the revenge match against United.
Predictions for the week:
Norwich 0 – 1 Chelsea

Everton 2 – 0 Blackburn

Fulham 2 – 1 Newcastle

QPR 3 – 0 Wigan

Stoke 2- 2 West Brom

Sunderland 2 – 0 Swansea

Wolves 1 – 1 Aston Villa

Bolton 0 – 2 Liverpool

Man City 1 – 0 Spurs

Arsenal 1 – 2  Man Utd
How my team got on last gameweek: A pretty average, 52 points. Ryan Taylor and Wayne Rooney (capt) were my top scorers with 12 points. Also had assists from Bale and Joe Allen who earned five points each.
Who's leading TheScore.ie's league? No change, but the net is closing on Paudie O'Neill. The excellently named 'Tog in your useless' managed by David Gilkeson narrowed the gap by 13 points with a gameweek score of 58. Top scorer of the week was 'For the Fox'  with a massive 74 points thanks to Taylor, Leon Best and Edin Dzeko.