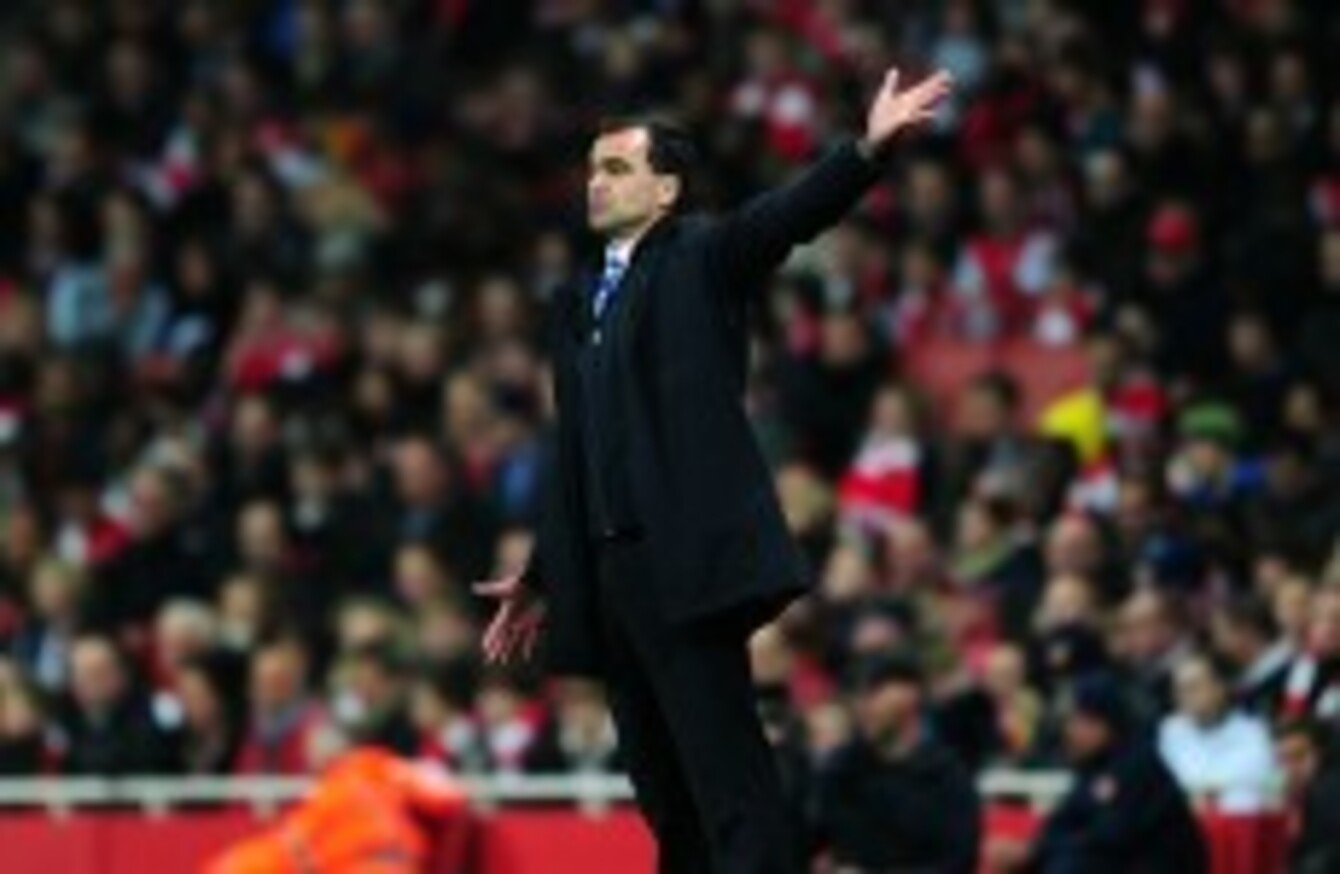 'I'm a little tea pot..'
Image: Adam Davy/EMPICS Sport
'I'm a little tea pot..'
Image: Adam Davy/EMPICS Sport
ADMIT IT, WE all looked at the fixture list three weeks ago and thought Wigan were goosed.
Chelsea away, Manchester United at home and Arsenal away. No points from three games.
Well, weren't we surprised.
A series of blatant errors cost them points at the Bridge, they comprehensively outplayed the champions and then went and followed it up by blitzing Arsenal in 93 seconds.
This week, five points clear of the drop-zone, they face Fulham at Craven Cottage. If you fancy them to keep up the good run of form then get Gary Caldwell, Victor Moses and Franco DiSanto into your team.
We think the Cottagers will hold firm, though.
Two players to pick this week
Martin Petrov: With 11 games in this gameweek, two teams have to play twice. They are Aston Villa and Bolton.
Now, Bolton aren't in great shape; but I'll be damned if Villa aren't getting sucked right into this relegation dog-fight. First up for the Trotters will be Swansea at home and we figure, Petrov is the man to do damage in both games.
Robin Van Persie: We can't remember the Dutchman not playing well against Chelsea and back at the Emirates the Gunners will be hell-bent on bouncing back from their defeat to Wigan. he may have only scored a penalty in his last six games, but Chelsea will still be dizzy after chasing Barcelona for 90 minutes.
Two players to avoid this week
Gary Cahill: Cahill was mightily impressive on Wednesday nigth, but for the reason just stated above, Chelsea won't be anywhere near their best on Saturday afternoon, so expect their defence to concede. Cahill, along with John Terry, Branislav Ivanovic and Ashley Cole will probably be rested. So their hopes rest with David Luiz.
Ashley Young: If he starts for United against Everton, it will be open season on him. Two high-profile dives in consecutive weeks mean free kicks won't come easily this time round, expect a frustrating afternoon for the ex-Villain and current villain. He'll be booked for diving, guilty or not.
Predictions:
Arsenal 2 – 0 Chelsea

Aston Villa 1 – 2 Sunderland

Blackburn 2 – 1 Norwich

Bolton 1 – 1 Swansea

Fulham 1 – 1 Wigan

Newcastle 1 – 0 Stoke

QPR 1 – 3 Tottenham Hotpsur

Man Utd 2 – 0 Everton

Liverpool 3 – 0 West Brom

Wolves 1 – 4 Man City

Aston Villa 0 – 1 Bolton
How my team got on this week?
Not very good. 42 points, mostly thanks to Swansea players and Wayne Rooney. Next.
Who's leading TheScore.ie league?
Tog in your Useless is back on his perch, taking a four point gap over Crilly's Fella's. This, my friends is a raw battle for pride that will go right down to the wire. Who has the nerve to win out?
Top scorer of the week was the Trojan effort from Eammon Morris and Horsebox. The astonishing 92 points came despite have a big fat zero courtesy of Jonas Olsson. Made up for in spades by the captaincy awarded to Messrs. (or messers?) Wayne Rooney and Carlos Tevez. Having Gylfi Sigurdsson, Tomas Vermaelen and David DeGea in the line-up hardly hurt either.