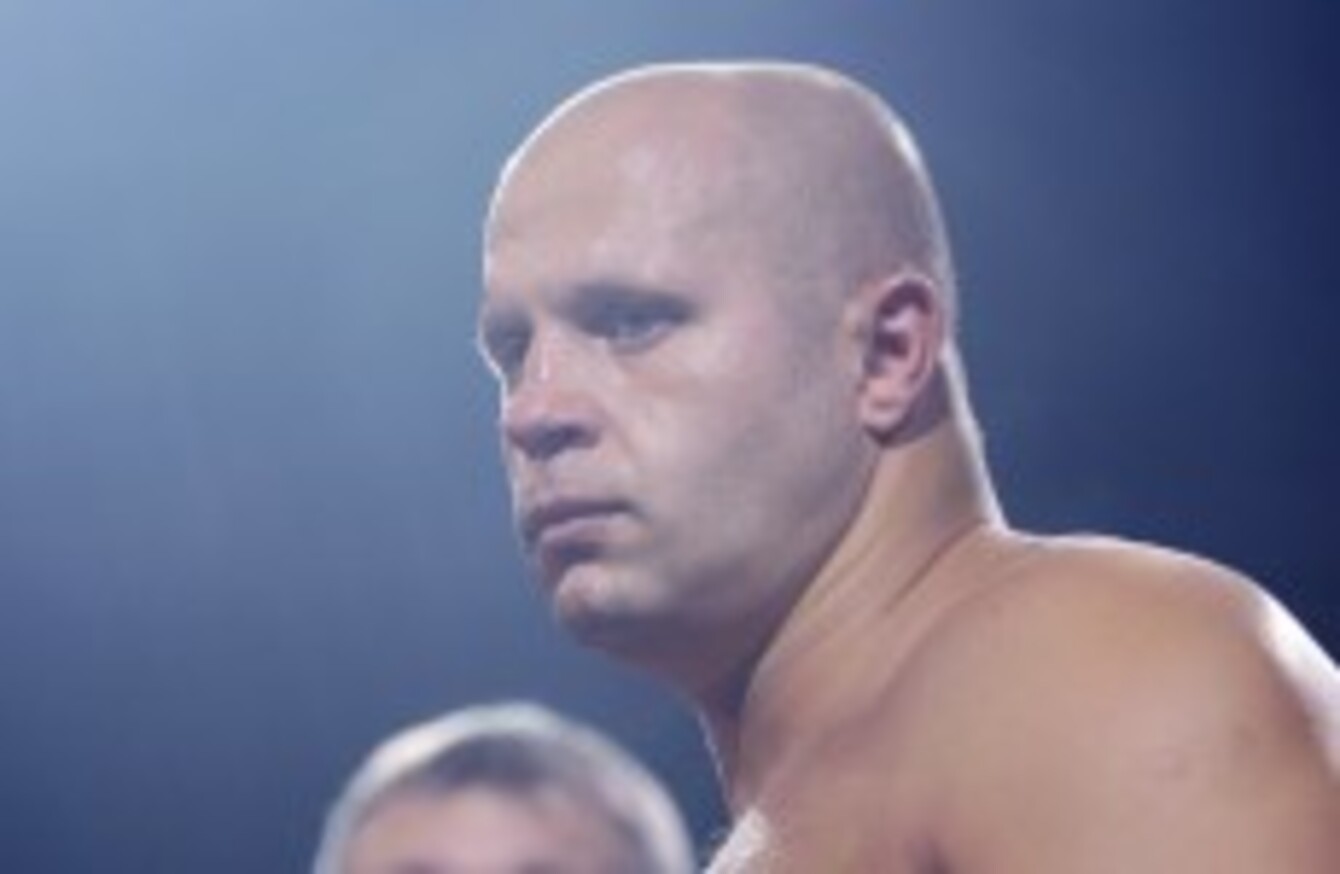 Former Pride heavyweight champion Fedor Emelianenko.
Image: AP/Press Association Images
Former Pride heavyweight champion Fedor Emelianenko.
Image: AP/Press Association Images
THE MAN REGARDED as the greatest heavyweight in mixed martial arts history is ready to return to action.
Despite being just two months out from his 39th birthday, Fedor Emelianenko has announced his intention to fight again.
Emelianenko hasn't competed since he defeated Pedro Rizzo for the M-1 Global promotion in his native Russia in June 2012.
He retired after the fight and continuously ruled out the possibility of a comeback in the meantime, but the former Pride champion has now had a change of heart.
"For every athlete it is very important to be able to engage in their favourite thing: give all the best in training, performing in competitions, defending the honour of the motherland," Emelianenko told Russia MMA news outlet Union MMA.
"But now I feel that it is time to return to the ring. I was able to recover and heal old wounds. The last three years I have maintained the physical form, but this level is not enough to go into battle.
"Therefore recently I started intensive training. We have assembled a team of versatile coaches and athletes who will help me in the training process. Negotiations are underway with [promotions]. Once agreements are reached, there will be information on the date of the fight and [opponent]."
His best years might be well behind him but the news is sure to interest the UFC, who made several unsuccessful attempts to sign Emelianenko over the years.
But Bellator, a rival company to the UFC in the US, may be in pole position to snap up the Russian legend, who has recently been appearing at fan events for the promotion.
Emelianenko, who retired with a record of 34-4-1, was on a 10-year unbeaten run until he lost to current UFC champion Fabricio Werdum in 2010.