Captain Fergal Moore leads Galway in the parade.
Image: INPHO/Cathal Noonan
Captain Fergal Moore leads Galway in the parade.
Image: INPHO/Cathal Noonan
GALWAY'S HURLERS MAY have hoped they'd spend this week celebrating an All-Ireland SHC victory with a certain Liam MacCarthy on Shop Street.
Instead the westerners face another showdown with champions Kilkenny on 30 September after yesterday's thrilling drawn Croke Park decider.
And team captain Fergal Moore insists Anthony Cunningham's side will get back to work at training tomorrow night.
The Turloughmore clubman says the white heat of yesterday's stalemate will stand to the panel's young guns.
"It's great for them. All year we've said we've a very young team, but even if they lack experience they're very enthusiastic," he said after the game yesterday evening. "It can only stand them in good stead to come out on the biggest occasion of the year and perform.
"There's a few things we need to work on, but we've a couple of weeks now to learn from the lessons of today. We'll work hard in training for the next couple of weeks and see where that takes us.
"We started very well and we got the goal early one but we're playing the All-Ireland champions on the biggest day of the year and they came back, showed their experience and ground their way back into the game. We were a couple of points up at half-time, but we knew they were going to come back at us and that's what they did in the second-half. They're not champions for the past few years for no reason. They kept tagging over the scores and didn't panic.
He continued: "In fairness to our lads, we kept tipping away but probably needed a little bit more composure on the ball at times. We're a young team though and we're learning every day that we go out. We're extremely happy to get another bite at the cherry."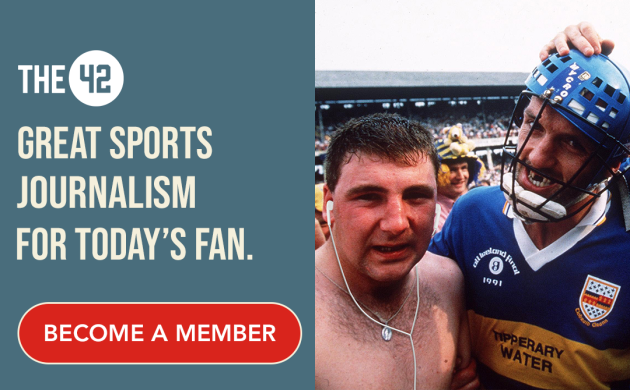 After a highly impressive first half, the inevitable Kilkenny fightback arrived after the interval. But Moore insists Galway deserve credit for meeting the challenge head on once again.
"All 33 players were very focused today and we were determined to play right to the finish," said Moore. "The only score that matters is the final score and we fought very hard for every ball from start to finish and that's very pleasing. The day is over now and this game is in the past. We'll analyse it next week and get down to training on Tuesday night. There's a lot of hard work to be done for the replay."
"Everybody looks at the defence, but I'm saying all year that your defence starts with number 15. I thought the work-rate out the field was exceptional and any of the ball coming in was slow. They had a couple of chances on goal but James Skehill made a brilliant save in the second-half. It's all about fighting for each other and I thought we did that very well today. That's over now. The match is gone. It's all about training now on Tuesday night and getting a big performance in three weeks."