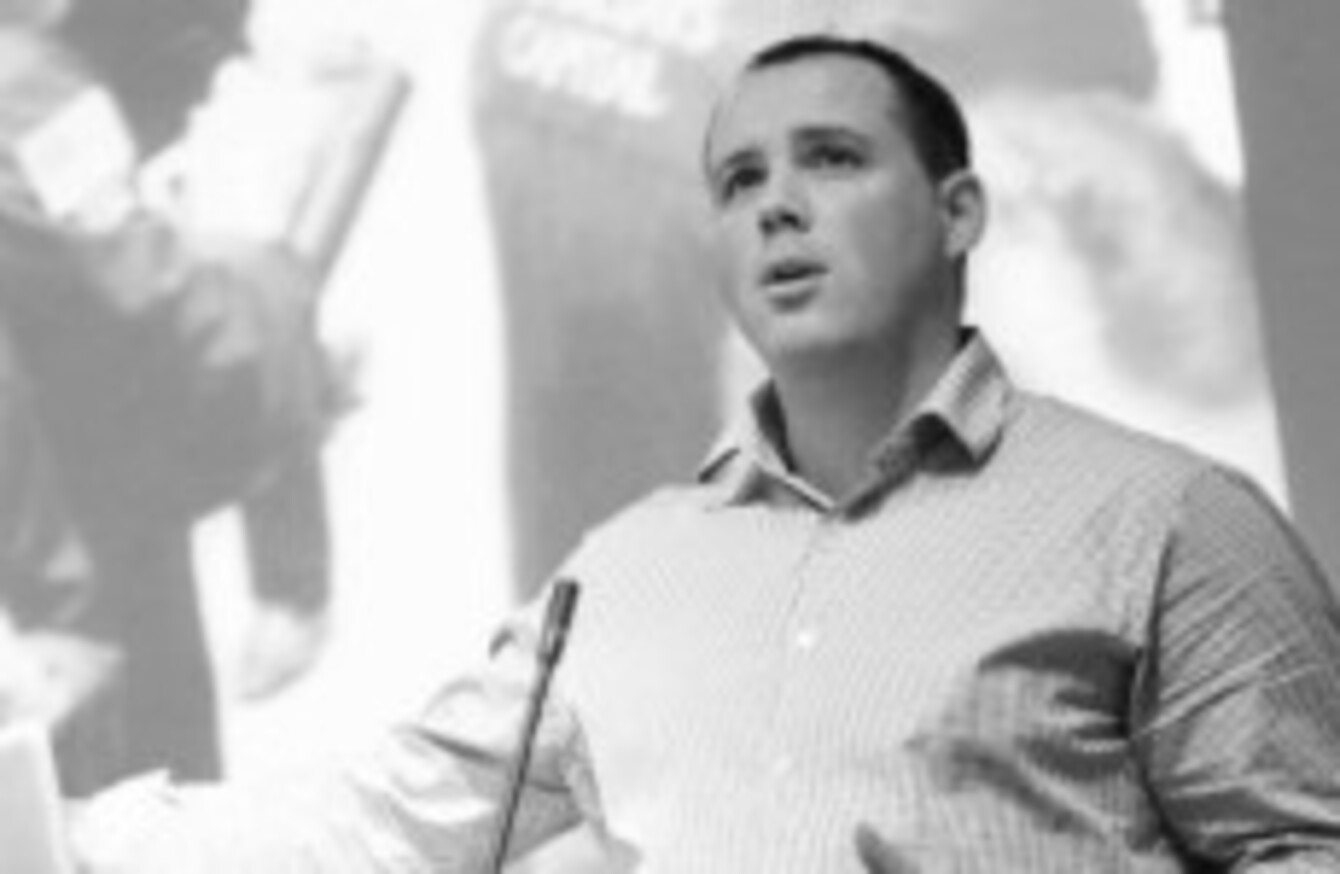 Fergus Connolly is a man in demand.
Fergus Connolly is a man in demand.
IN A SPORT where the margins are so fine that delaying a pass by just the time it takes to click your fingers can be the difference between winning and losing, it's no surprise that teams will seek advantages anywhere they can find them.
In June this year, the San Francisco 49ers – after three straight appearances in the NFC Championship game – created an entirely new role within the organisation in an effort to find that extra 1% that might see them lift their first Super Bowl in over 20 years.
And the man they chose to become the Director of Elite Performance, to develop "innovative sports and performance science practises geared towards player welfare and performance optimisation," was from Scotstown, Co. Monaghan.
For the last three years, Dr. Fergus Connolly was working as a performance consultant for teams in the NFL, the NBA, the Premier League and international rugby. He also played a crucial role in Dublin's victory in the 2013 All-Ireland senior football championship where he helped Jim Gavin's men avoid soft-tissue injuries in particular right up to the final.
Always learning and looking to the future, Connolly is in a rare reflective mood when speaking to TheScore.ie after a run of poor form from the 49ers.
"We've been lucky in a few games and scraped by but, sometimes, we just haven't been good enough.
"Success leaves clues and so good and bad performances rarely happen out of the blue.
"Essentially, performance is about habits. So when you look at certain results and wonder are they out of the ordinary, you'll generally find they're not. It comes down to habits and what habits you're keeping or developing and losing is as easy a habit to fall into as winning."
Losing, however, is not something Connolly is used to having tasted success across such a vast array of sports. However, that doesn't mean he's one to get complacent or begin to believe any team, not matter how successful, are invincible.
Indeed, Connolly was one of the few people warning last season that talk of an era of Dublin football dominance was premature.
"I think you see it across all sports, one of the things everyone focuses on is how to win, how to get to the top but the variables that get you there are not the same as those that maintain success.
"You can see that in the NFL where more than half the Super Bowl winners haven't even made the playoffs the following year and the rest lost the first playoff game.  So it's a completely different challenge to retain success than it is to attain it in the first place.
"With the way Gaelic football is scheduled, with the structure of the championship, you're really only tested at the back end of the season so you've no idea how good you are coming out of Leinster, Munster or Connacht, though Ulster is a little bit different.
SEE SPORT
DIFFERENTLY
Get closer to the stories that matter with exclusive analysis, insight and debate in The42 Membership.
Become a Member
"Coming out of Leinster, you're really only tested at the All-Ireland quarter-final and semi-final stage and then you find out very quickly if you've got the right elements in place.
"Dublin's challenge is always the media where I think a third of all newspapers are sold and that's a massive factor. But you have to be realistic in sport, you can't get carried away with other people talking about five-in-a-row. Sport's just not like that."
While the 37-year old admits that working with the likes of Liverpool, the Welsh rugby team, Dublin and the 49ers appears – on the surface at least – to require vastly different skill-sets there are more similarities than many might expect.
"Many of the principles are similar because you're still preparing an athlete to go out and play in a chaotic environment with a certain set of physical qualities. In some sports, of course, the players are more specialised by position but that's because of the way some games like American football and rugby are played.
"In soccer or Gaelic football, players are far more similar because the game is constantly moving and so fluid. You'll find that the more stop-start a game, the greater the variation in the size of the players."
Day-to-day though, what exactly does a Director of Elite Performance with an NFL team get up to?
"People try to isolate injury and treat that as a separate thing but really it's the same as keeping players healthy, keeping them on the field. An injured player is just on a different part of the the continuum.
"So keeping a player on the field and improving their performance is, for me, the same thing. Just because a guy can't move or has a particular injury, doesn't mean he can't improve other facets of his game and, I think one of the mistakes that's often made, is treating someone who's injured as different from the rest of the team."
After a career that's seen him travel from Scotstown to San Francisco and work in sports as different as boxing and American football, Connolly admits he is someone who needs the "buzz" of a new challenge every so often.
However, for now he's focused on making the 49ers a better football team. In the future though, working alongside the likes of Rory McIlroy is definitely something he'd be interested in.
"The one sport that does fascinate me is golf. I did some work for golfers and the preparation of golfers before but it's the one sport that is most interesting because it's got this fascinating combination of the person and the technical skill."
With his phenomenal track record so far, few would bet against Connolly enjoying even more success on the fairways.