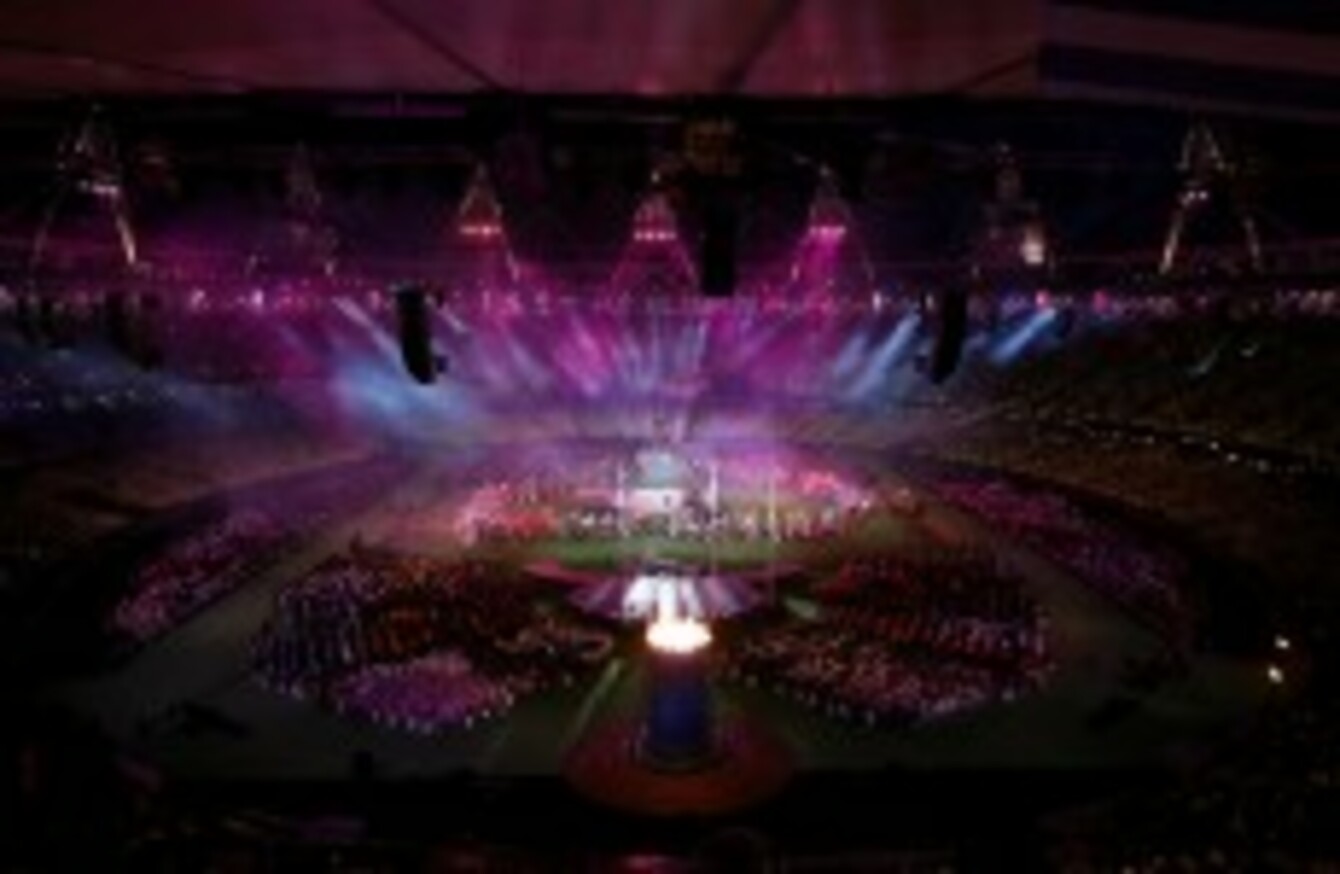 London's Olympic Stadium is lit up for the closing ceremony tonight.
London's Olympic Stadium is lit up for the closing ceremony tonight.
COLDPLAY, RIHANNA AND Jay-Z on Sunday brought the curtain down on the London Paralympics, in a celebratory mood amid claims that the Games had helped usher in a "seismic" shift in attitudes towards disability.
The two-and-a-half hour extravaganza of song and dance was watched by 80,000 spectators at the Olympic Stadium and many of the 4,200 athletes at trackside in the shadow of the burning Paralympic flame.
The show, entitled "Festival of the Flame", was a tribute to Britain's many artistic, cultural, musical and seasonal festivals and was billed as being a journey through the seasons to music and dance, artistic director Kim Gavin said.
Organisers hailed the Games as the biggest and most high-profile in its 52-year history, with more media attention and a record number of athletes from more than 160 countries, including for the first time reclusive North Korea.
London 2012 chief Sebastian Coe said that with 2.7 million tickets sold, packed venues and vocal crowds, the Games had created a global platform for elite disabled sport and also helped change perceptions of people with disabilities.
Meanwhile, the Taoiseach Enda Kenny has praised Ireland's Paralympians after they helped the country finish 19th overall on the medal table with eight golds, three silver and five bronze.
I would like to congratulate all Ireland's athletes at the end of the London 2012 Paralympic Games. The team's phenomenal performance has made the whole country proud and inspired the nation.
"I wish the athletes a well deserved chance to rest and spend time with their families after their extraordinary achievements and I look forward to welcoming them to the Government reception on Friday."