1998: Sepp Blatter elected Fifa President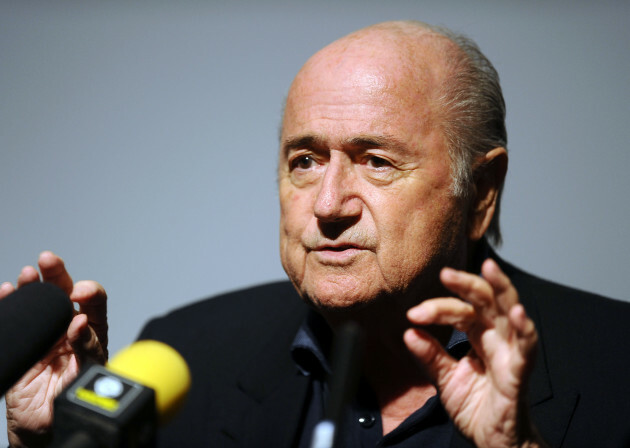 Adam Davy Adam Davy
IT'S DIFFICULT TO pinpoint an exact year when Fifa become embroiled in controversy but it's worth rewinding back to 1998, the year Sepp Blatter was elected as João Havelange's successor at the helm of world football.
There was suggestions that a handful of the organisation's delegates were offered a significant amount of money to vote for Blatter leading up to the election.
As it turned out, it was a significant point in Fifa's history with Qatar's Mohamed Bin Hammam becoming a central figure in Blatter's campaign. It was a sign of things to come with the Middle East's influence growing with each passing year since.
2010: Russia and Qatar selected to host World Cups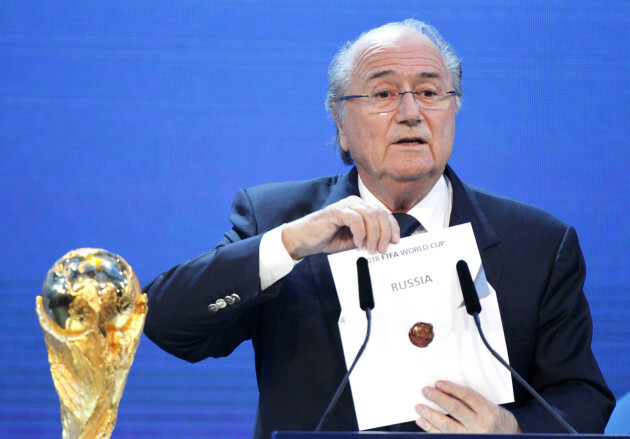 AP / Press Association Images AP / Press Association Images / Press Association Images
The allocation of the 2018 and 2022 World Cups have always raised question marks about the integrity and legitimacy of the bidding process. In a separate investigation, Swiss authorities raided Fifa's headquarters in Zurich to gather documents amid allegations of criminal mismanagement and money laundering.
Despite recent developments, Fifa have insisted there will be no redraw for these bids. From the moment the decision to award the staging of football's showpiece event to Russia and Qatar was announced, critics accused Fifa of bribery, mismanagement and money laundering while reports of alleged cash-for-votes bidding surfaced too.
2011: Financial incentives to members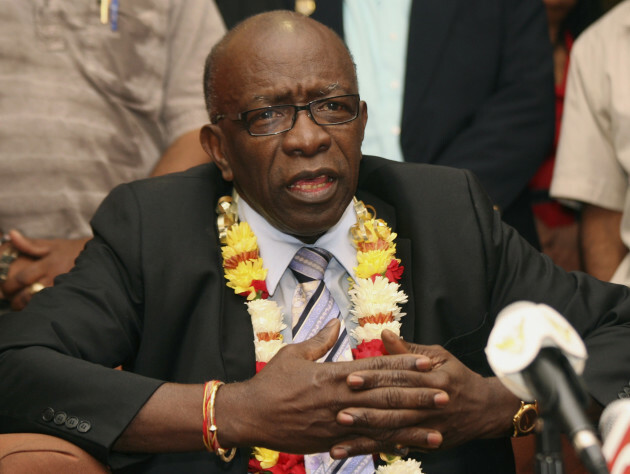 AP / Press Association Images AP / Press Association Images / Press Association Images
Presidential candidate Bin Hammam and vice President Jack Warner were suspended as an investigation into allegations they had offered financial incentives to the Caribbean Football Union members began.
Significantly, however, all complaints leveled at Sepp Blatter were dropped while Qatar claimed 'they were being dragged through the mud for no reason' as their bid continued to be accused of wrongdoing.
Just like they've done this week, Fifa's primary partners – namely adidas and Visa – voiced their concern at the corruption accusations.
Hamman was subsequently found guilty of bribery and banned from all football activities for life.
2012: Internal investigation launched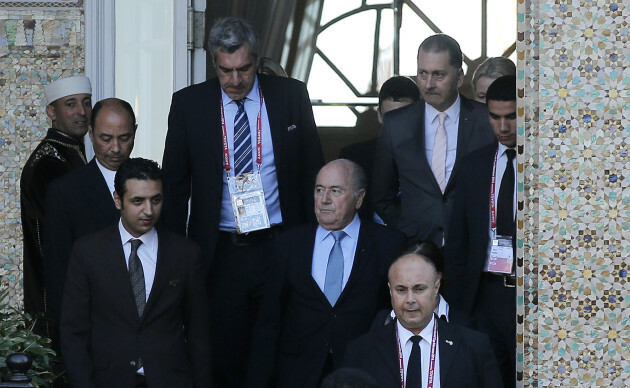 AP / Press Association Images AP / Press Association Images / Press Association Images
Fifa proceeded to hire a former US attorney, Michael J Garcia, to conduct an investigation into allegations of misconduct. His task was to focus on the bidding processes of Russia and Qatar.
Two years later, Garcia resigned in protest over the smothering of his report. In a strongly worded statement, he said Fifa was 'scandal-plagued' and 'incapable of reforming itself from within.'
He cited a lack of leadership within the organisation as Fifa's credibility took another hit.
2014: The Sunday Times expose further payments
The newspaper claimed to have received 'hundreds of millions' of documents outlining details of payments to football officials in return for votes for Qatar involving Bin Hammam.
November 2014: Russia and Qatar cleared of wrongdoing
AP / Press Association Images AP / Press Association Images / Press Association Images
Following Michael J Garcia's 350-report, Fifa then produced a 42-page summary to reassert Russia and Qatar as World Cup hosts and clear them of any wrongdoing.
Chairman of the adjudicatory chamber of Fifa's independent ethics committee said 'there was very limited scope' to prove or find any breaches by either bid party.
2015: Seven high-profile officials arrested
Officials are taken into custody in Zurich ahead of Fifa's annual congress for alleged racketeering, conspiracy and corruption across a period of 24 years. As outlined above, a separate investigation sees Swiss authorities raid Fifa headquarters in search of evidence.
Blatter releases a statement saying it's 'a difficult time for football' before adding 'such misconduct has no place in football and we will ensure those who engage in it are put out of the game.'
Friday's Presidential election is set to go ahead.