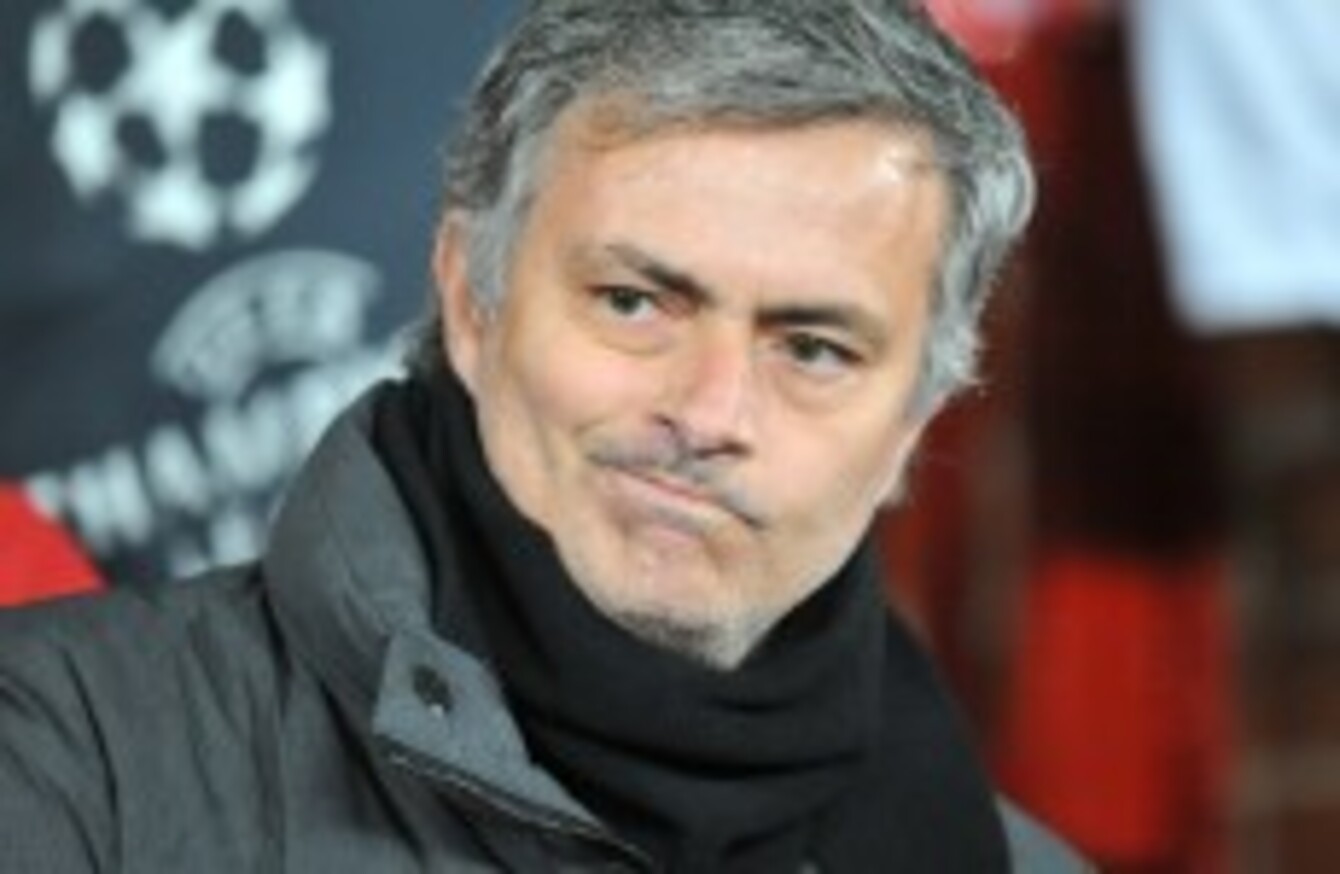 FIFA HAVE DEFENDED their World Coach of the Year award in the wake of Jose Mourinho's claim that the process was fixed.
The Real Madrid coach said in a TV interview yesterday that he was right not to attend the 2012 Ballon d'Or Gala, highlighting an apparent adjustment of voters' submissions which he suggested had compromised his hopes of winning the award given to the year's outstanding boss.
Mourinho told Record: "Do I regret not attending the gala? No, it was the right decision. They called me more than once. Two or three people said they voted for me but they appeared in another vote so I decided not to go."
But FIFA have responded by claiming Mourinho is wide of the mark in his assessment votes were altered. A spokesperson for the world game's governing body told Goal.com: "We can confirm that the list of votes published on FIFA.com is accurate."
The FIFA website provides an exhaustive list of votes from the captains, coaches and media representatives of all of its member nations, and Mourinho, who was nominated, failed to get enough votes as Spain's coach Vicente del Bosque emerged victorious.
Mourinho also claimed his Real Madrid star Cristiano Ronaldo should have won the Ballon d'Or, rather than defending champion Lionel Messi.
"Cristiano should have won the award to the best player in the world," he told RTP1. "He was champion in La Liga, he was decisive in the league with all the records."
Ronaldo scored 46 of Real's 121 goals as they marched to the title in 2011-12 ahead of Messi's Barcelona.