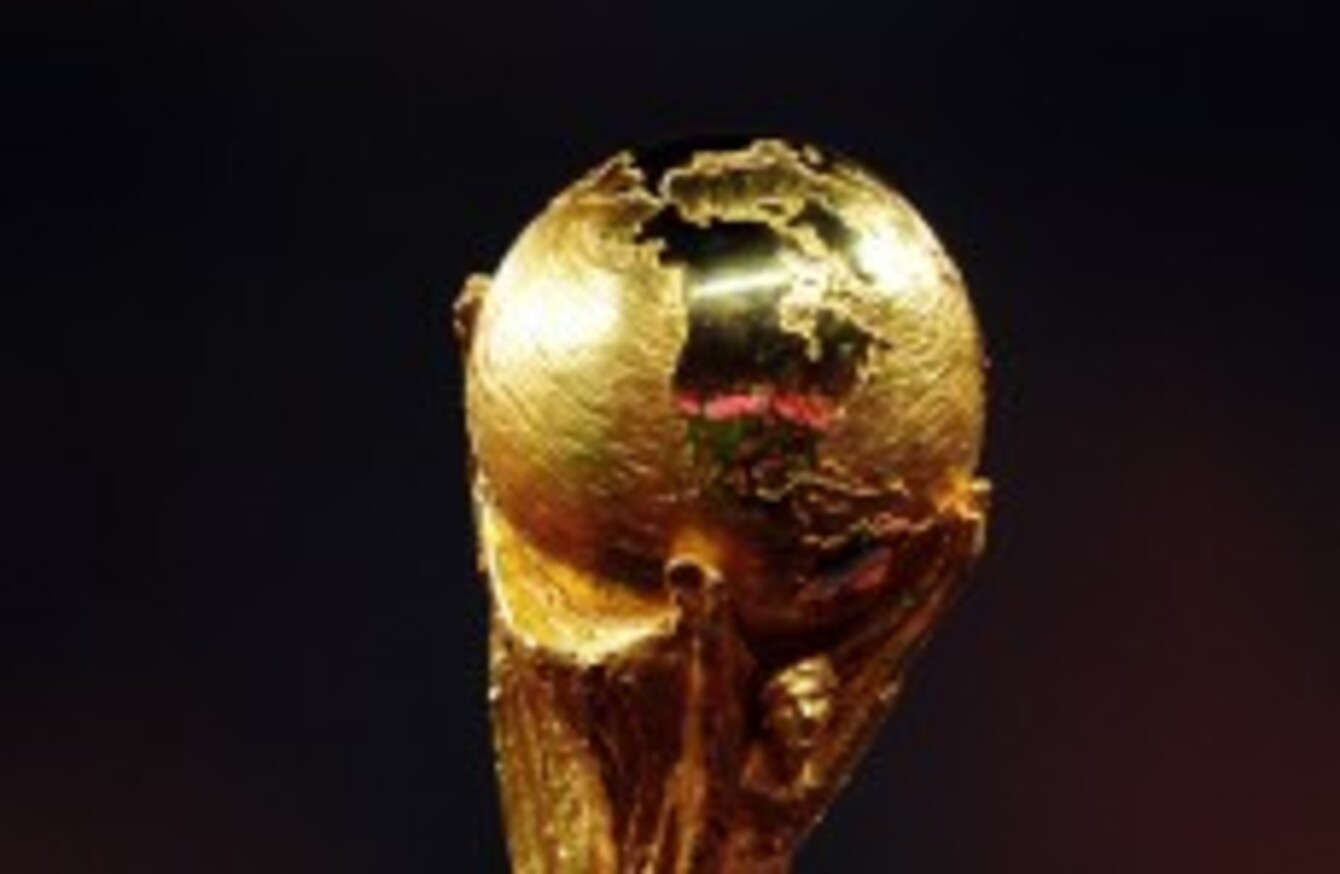 Image: Barry Aldworth
Image: Barry Aldworth
A CONFIDENTIAL FIFA report raises concerns about World Cup match-fixing vulnerabilities just 12 days before the global football showdown kicks off in Brazil, the New York Times reported on Saturday.
The newspaper obtained a copy of the 44-page internal report over incidents from the 2010 World Cup in South Africa by football's world governing body and other related documents raising issues of bettors influencing outcomes and referee honesty.
In a report on the newspaper's website, the Times interviewed officials, referees, gamblers and others in South Africa, England, Malaysia, Singapore and Finland looking into issues that could compromisde the showcase event for FIFA, which is expected to receive about $4 million in revenue for sponsor deals, television rights and ticket sales from this year's World Cup.
"Were the listed matches fixed? On the balance of probabilities, yes," the previously unpublicized FIFA report said, according to the newspaper.
A match-rigging betting syndicate whose referees fixed exhibition matches and exploited them even made a death threat after one match against an official who tried to stop the fix, according to the Times.
In one cited example, Niger referee Ibrahim Chaibou brought a bag with thousands of dollars in $100 bills into a bank and made suspect hand ball calls later that night in an exhibition match between South Africa and Guatemala in May of 2010 at Peter Mokaba Stadium in Polokwane, according to another referee.
Chaibou, who denied fixing a match to the newspaper and who has since retired, was chosen for the match by a Singapore company — Football 4U International — that is a front for a match-rigging group, according to the FIFA report, the Times said.
In all, fixers manipulated "at least five matches and possibly more" in South Africa ahead of the 2010 World Cup and targeted up to 15 matches, including a US-Australia fixture, according to the FIFA report obtained by the newspaper.
Such warm-up exhibitions for this year's World Cup are being played this week, some of them in the United States.
A FIFA spokesman told the Times that a probe into activities around the 2010 World Cup was ongoing, but no punishments or bans have been imposed despite the probe, the Times said.
The plan involved Football 4U International offering to provide referees for pre-World Cup matches in South Africa and pay the referees' travel, lodging, meals and match fees, a major financial savings to South Africa's football federation.
The federation made deals with the Singapore firm for five matches, contracts FIFA's report dubbed "so very rudimentary as to be commercially laughable" and added that South African officials were "easily duped or extremely foolish" to make the deals.
Betting rose on the number of goals to be scored in the South Africa-Guatemala match enough to raise FIFA gambling monitors as the match began. Two dubious penalty kicks were awarded for hand balls in a 5-0 South African romp.
Be part
of the team
Access exclusive podcasts, interviews and analysis with a monthly or annual membership.
Become a Member
"We can conclude that this match was indeed manipulated for betting fraud purposes," the FIFA report said, according to the Times.
Death threat
Steve Goddard, an Englishman who served as acting head of refereeing for the South African football association at the time, said he turned down a bribe offer from Football 4U International.
Goddard pulled Chaibou from a later exhibition between South Africa and Denmark at the last minute after the scheduled referee took ill, using a home-nation referee in a 1-0 South Africa win.
Goddard told the Times that as he left the stadium after the match his cell phone rang and his life was threatened by the Singapore match-fix group's ringleader, identified as Wilson Raj Perumal by the Times.
Neither police nor FIFA received a report of such a threat but Goddard said he allowed the Singapore group to select the referee for an exhibition the next day between North Korea and Nigeria.
"That was basically to save my neck," Goddard told the Times.
Nigeria won 3-1 after what the FIFA report called a "very harsh" red card and "very liberal" penalty kick award from the referee.
Goddard told the Times that the Singapore company pushed for its referees to handle a US-Australia exhibition but instead South African referees handled the match.
Goddard said a Bosnia and Herzegovina crew was suggested — a referee trio that would later receive life bans for match fixing, according to the FIFA report.