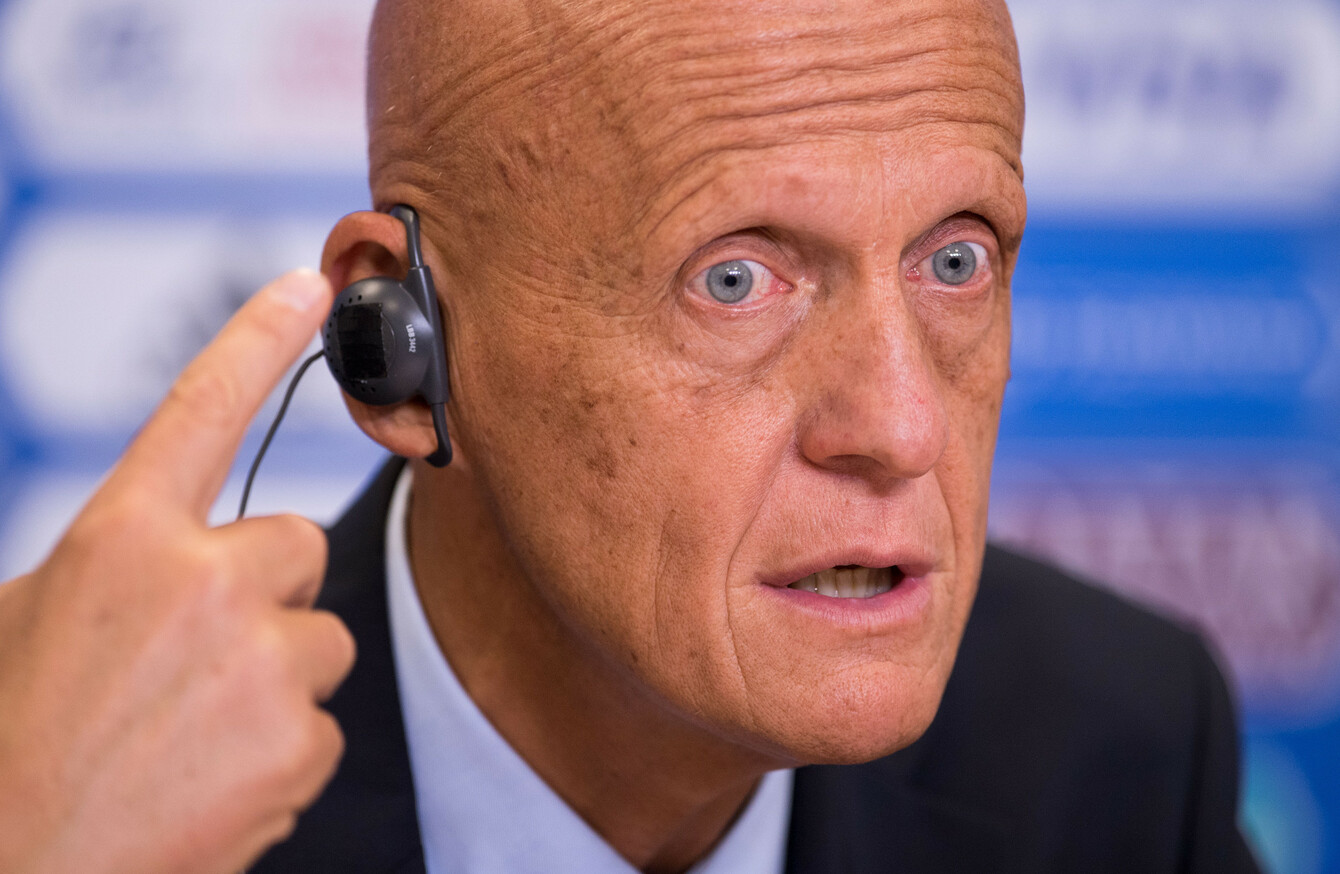 Image: DPA/PA Images
Image: DPA/PA Images
FIFA SAYS THAT video assistant referee (VAR) crews conducted checks on 335 incidents during the World Cup group stage, helping achieve a 99.3% percent rate of correct decisions.
"335 incidents were checked by the VAR team. All the goals scored (122) were checked by the VAR, and in addition many other incidents occurring on the field," Pierluigi Collina, the chairman of the Fifa referee committee, said today.
With 48 matches in the group stage, the figure averages out to almost seven incidents per game in Russia.
"Within these 335 checks, we had 17 so-called VAR reviews," said Collina. "We had 14 decisions changed by the intervention of the VAR.
"We had 14 on-field reviews, with the referee going to the monitor on the side of the pitch, while there were three decisions taken only by the VAR on direct review."
Collina said the three cases where the VAR directly intervened were for an offside call, an incident that took place inside the area and mistaken identity.
Of all the incidents scrutinised by the video officials, 95% of the initial decisions taken by referees would have been correct without VAR intervention and that rate increased to 99.3% with the assistance of VAR.
"VAR doesn't mean perfection," Collina said. "There could still be some wrong interpretation or even mistakes, so it's a not a perfection that can be reached having implemented VAR."
The average time required for a VAR review has been 80 seconds, although that number is slightly higher for a pitchside review.
"In a couple of cases the final answer could have been given even earlier," Collina said. "But in terms of being very accurate, the VAR preferred to spend five to 10 seconds more to be very, very sure."