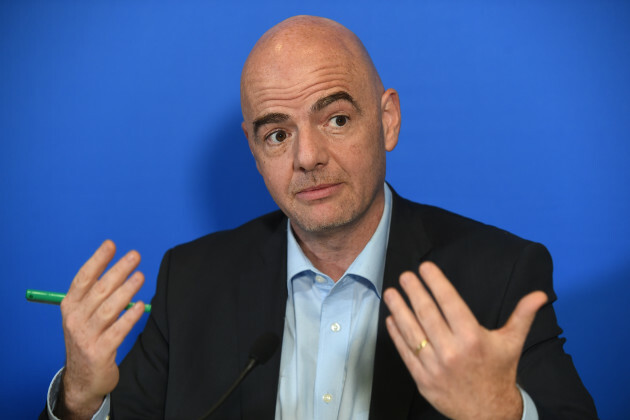 Joe Giddens Giannin Infantino. Joe Giddens
THE INTERNATIONAL FOOTBALL Association Board (IFAB) has approved testing of video technology to aid match officials, it has been announced.
Experiments will be carried out over a two-year period starting no later than the 2017/18 season before a final decision is taken on whether to adopt the technology permanently.
The trials will allow referees to call on the video assistance to help determine four categories of game-changing moments — goals scored, red cards, penalties and mistaken identity.
"We have taken really a historic decision for football," said new FIFA president Gianni Infantino at a press conference in the Welsh capital Cardiff.
"FIFA and IFAB are now leading the debate and not stopping the debate. We have shown we are listening to the fans, players, to football.
"We are applying common sense. Of course we have to be cautious but we are also open to taking concrete measures."
Infantino has previously admitted his concern that the flow of football should not be affected by the introduction of video.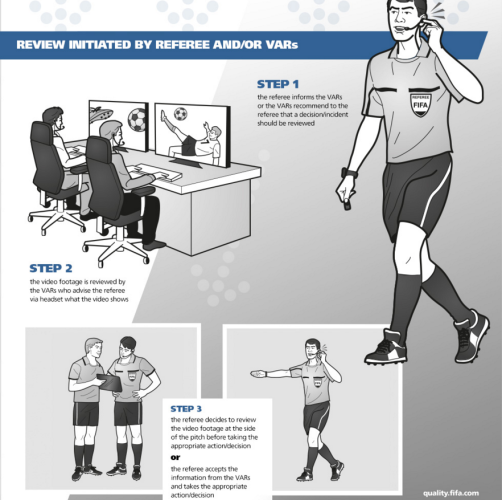 Fifa.com Fifa.com
The decision to introduce video technology follows the widespread introduction of goal-line technology, which was used by FIFA at the 2014 World Cup and will be used by UEFA at this season's Champions League and Europa League finals, as well as at Euro 2016.
Numerous football associations have already expressed support for introducing video technology and the Dutch Federation (KNVB) have already carried out their own tests into the feasibility of using video to help match officials.