SHORTLY AFTER YULIA Efimova swam to victory in the 100m breaststroke Heat 5, some boos rang out in Rio's Olympic Aquatic Centre.
Ireland's Fiona Doyle fell just short of a place in the semi-finals after her eighth place finish and 20th overall left her 0.26 seconds outside the top 16.
The Limerick woman, who finished in 1:07.58, put herself in contention when she found herself in fourth at the turn, but fell away in the closing 50m. Efimova pulled away and won the heat in 1:05.79 – the second fastest qualifier after American Lilly King.
Doyle's exit was made all the more heartbreaking by the presence of Efimova, who served a 16-month suspension in 2013 after testing positive for anabolic steroids.
The 24-year-old was suspended again earlier this year after testing positive for the now-banned substance meldonium, but was cleared in July.
"Cheaters are cheaters," Doyle told the Irish Times as she held back the tears after the event.
"She (Efimova) has tested positive five times and she's gotten away with it again. It's like FINA keep going back on their word, and the IOC keep going back on their word."
Efimova, the world champion at the distance, was among the 271 Russian athletes who were granted eligibility at the last minute to compete in Brazil.
Efimova successfully appealed the initial International Olympic Committee (IOC) ban on all Russian competitors who had previously tested positive for doping to the Court of Arbitration for Sport (CAS).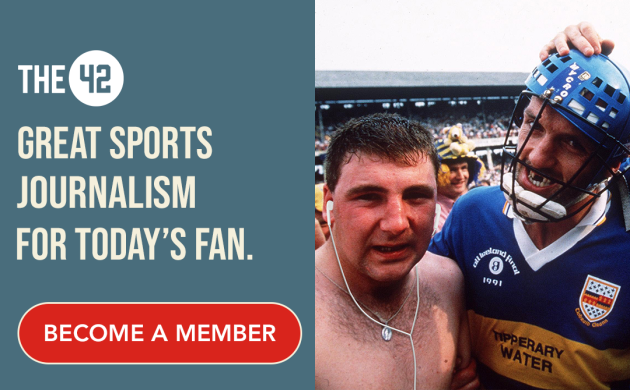 "And FINA caved in to (Vladimir) Putin, and that's just not fair on the rest of the athletes who are clean. Who are you supposed to trust now? They have signs all over the village saying we are a clean sport, and it's not. And I just don't think that's fair."
Doyle's Olympics are not over yet. She'll compete in the 200m breaststroke heats later this week.
The42 is on Snapchat! Tap the button below on your phone to add!