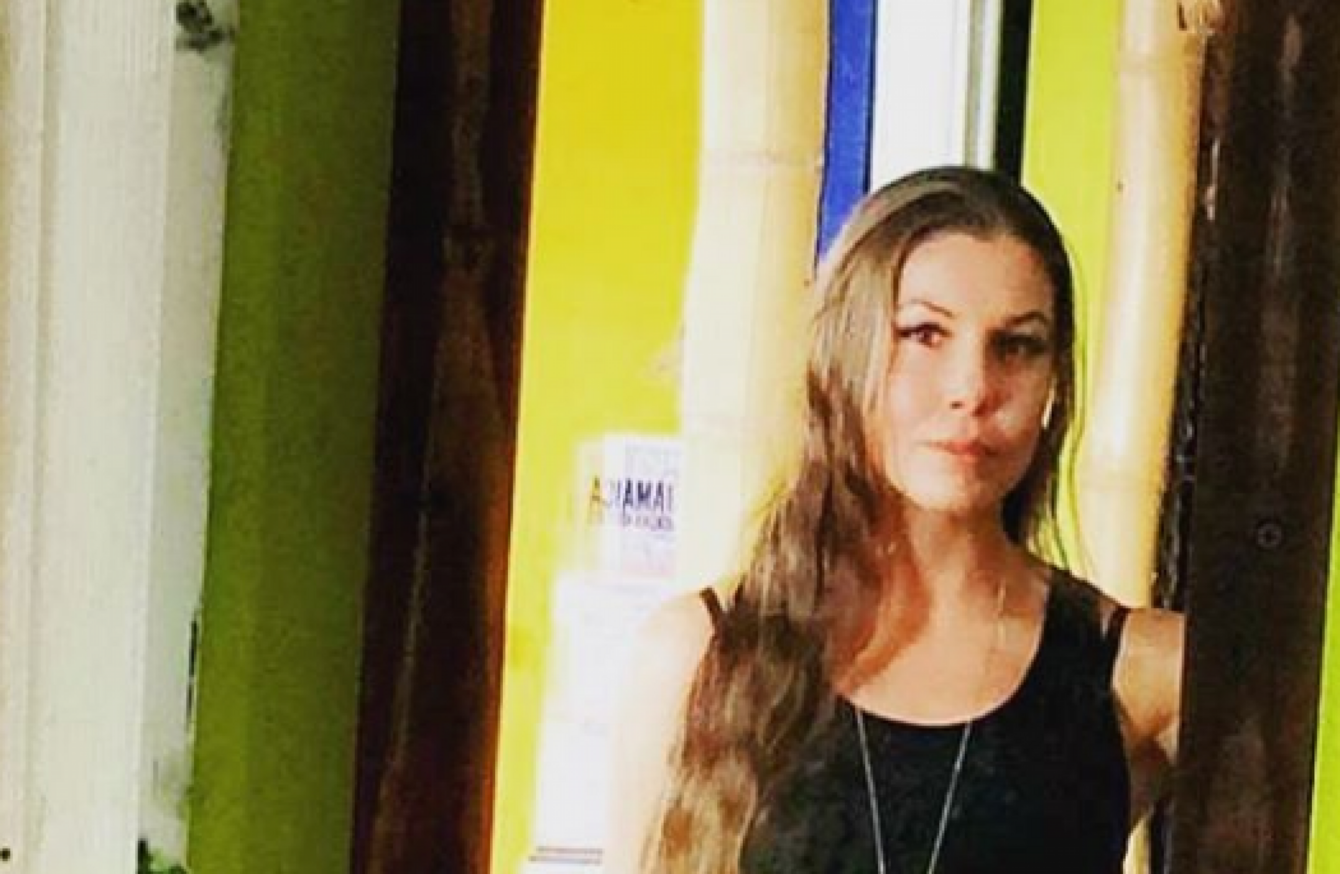 Fiona McGinley is one of 150 competitors set to take part in The Race next weekend.
Fiona McGinley is one of 150 competitors set to take part in The Race next weekend.
THIS FRIDAY, 150 athletes will descend on North West Donegal for an event that has been described as 'Ireland's toughest endurance race'.
The Race is a 24-hour 250km unsupported endurance event that has attracted adventure runners from all over Ireland and beyond since its inception in 2014.
It is a not-for-profit event with all proceeds going towards the work of Gorta – Self Help Africa. Those involved have raised thousands of euros in previous years, while in addition to the athletes, countless volunteers are required to provide support to those competing on the day and to ensure the event runs smoothly.
The challenge is not done lightly. It must be completed within a 24-hour limit. Last year's winner, Polish athlete Mariusz Olejniczak, triumphed with a time of 15 hours, one minute and 45 seconds. The final finisher came in at 23 hours, 35 minutes and 51 seconds. And as is always the case, a number of those involved did not succeed within the allotted time period.
The event comprises 15km of kayaking, 166km of cycling, 5km of mountain running and 64km of road and trail running, while the often harsh weather conditions around March time increase the challenge's difficulty.
Each of the 150 competitors have their own unique background. They are not necessarily elite athletes, although many will have experience competing in marathons or triathlons.
Of the individuals taking part next week, each will have their own specific story, and Fiona McGinley's is particularly inspiring.
The Donegal native has been a keen adventurer ever since her first big challenge — a trek across the Great Wall of China when she was 19.
Sport has played a big part in McGinley's life since she was a child. She has been a long-time member of Donegal-based Rosses Athletic Club, which her father founded in the 1970s.
Growing up, she played soccer and GAA, though athletics was always her primary passion. She excelled at field events such as the shot put and javelin in particular, and even won the All-Ireland in high jump.
In her late teens and 20s, she began embarking on a number of ambitious challenges around the globe, including the Madrid and New York Marathons, Kilimanjaro, Thailand and Cuban jungle treks, among many other adventures.
For McGinley, such activities are her passion and a release from her day job as a Dental Hygienist.
I would look at the list of marathons and half marathons and see what's coming up, and I would book my holidays around that," she tells The42.
Adventure running has also changed her life and could easily have ended up killing her.
It was when she was hiking in Ecuador, climbing Cotopaxi — an active stratovolcano in the Andes Mountains — where the accident occurred.
I had a bit of an incident there — high altitude sickness," she explains. "I had three volcanos climbed at this stage and I wasn't brought down fast enough from the volcano (I was climbing). I ended up with multiple clots in ­both lungs and heart failure. It took a good six months before I could really walk again after the treatment of that."
The incident, however, didn't deter her from persevering with future challenges. If anything, it emboldened and inspired to keep active and live life to the fullest.
(After the accident) I decided to make the absolute most out of it and to do my very best," she says. "I decided The Race would be a good challenge. I think the heart's a muscle and if you exercise it, the better it'll work. So I thought yeah, I'm going to go for something epic to really push myself and inspire others that have hit rock bottom and done everything they can to get back to full health.
"I would be an advocate for good health and the holistic approach. I think something like this is awe-inspiring for the people who have done it before, I think they're amazing. Anyone who can get to the start line is incredible. So I thought, I'll give this a go and get through the winter training. So that's why I decided to do it."
McGinley is from Donegal and has observed past versions of The Race from the sidelines, watching on in awe as competitors test their bodies to the absolute limit.
Despite her experience running marathons et cetera, the 30-year-old runner says she has never done anything quite like The Race before. With less than a week to go, she feels a mixtures of nervousness and excitement about the prospect of competing, though a sub-four-hour performance in the most recent Dublin Marathon has given her some confidence ahead of the upcoming task.
"I just want to get to the end," she adds. "I won't be in contention for first, second or third, or anything like that. If I can get just under the 24 hours, I'll be absolutely delighted and please God without injury, but I think that's what everybody is aiming for.
But I want to enjoy it. When I go around, I actually want to take in the scenery and take in the fact that you're taking part in it. I'm nervous, it's getting very real now because we're starting to taper out of the hard long training days.
"We'd be doing 8-10-hour training days, and now that's coming to an end, it's scary."
Source: The Race/YouTube
McGinley has been training through the dark winter months at ungodly hours of the morning and after work when possible too. The days have been "usually wet" and "usually cold," so even the mental challenge of getting to this stage is considerable.
Moreover, devoting the appropriate time to each of the relevant activities has been another big challenge.
I'm relatively new to cycling and I've put a massive amount of effort into that," she says. "Now I'm worried about the running. You're thinking 'my God, have I done enough'. You never feel like you've done enough. Even if you were doing it full time, you'd still feel there was a bit more you could squeeze in."
Yet come this weekend, the thankless, endless, lonely, painful hours spent toiling away in preparation will hopefully pay off.
"I've got a massive amount of support locally," she says. "Everybody's been so, so good and generous. My friend Helen McCready, she's a physical therapist and has done three complimentary sessions. People like that have really helped me along the way. Everyone's been very good, wishing me well.
There are a couple of friends who say they'll have friends in certain sections just to cheer me on and wish me well.
"You're body's going to be pushed to the absolute maximum. It's going to be intense. It's going to be tough, and I'm expecting a lot of tears along the way, but when people are there, wishing me all the best and genuinely wanting me to do well, I think that gives you the motivation to keep going for that extra mile you need to get around the course."
The Race is a not-for-profit event with all proceeds going towards the work of Gorta – Self Help Africa. For more info on how to donate, click here.
The42 is on Instagram! Tap the button below on your phone to follow us!