TO THE SURPRISE of absolutely nobody, Floyd Mayweather took his undefeated streak to 49 last night — matching Rocy Marciano's record with a unanimous decision win over Andre Berton.
Indeed, so one-sided was the fight, that Mayweather was credited with winning all 12 rounds on one of the judges' scorecards.
Even 'Money' himself wasn't taking the bout all that seriously as he showed between rounds: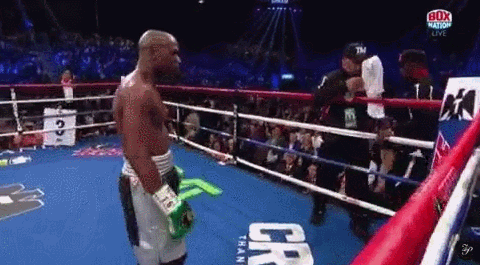 Zombie Prophet Zombie Prophet
As for the fight itself, the fact referee Kenny Bayless had to step in and tell both boxers to stop talking and start boxing is fairly telling.
As was the response of former-Mayweather opponent Oscar De La Hoya: