EVERYONE KNOWS THAT one person who (on their annual viewing of an important association football match) gets very excited indeed, but can't quite find the vocabulary to describe things that happen in the game as anything other than a "kick".
You don't? Well then it's probably you and you need to brush up on your terminology. Here are 10 essentials passed down through time and culture by the greats to get you started.
Gooooollllllazzzo!
(Or just 'Golazo' if you're being picky) used to denote a very, very, very good goal. Preferably one hit with power, from distance and not involving a deflection or poor goalkeeping positioning.
This one will do.
footmoves / YouTube
Rabona
You know when footballers feign to strike with their weak foot, but instead use it to stand while flicking their toe around the back of their calf to (usually, but not necessarily) chip the ball up?
That's a Rabona. This is a Rabona.
Nutmeg
An easy one, putting the ball through an opponents legs and recollecting on the other side.
For instance, you could use the sentence; 'Remember Big John O'Shea nutmegging Figo?' And you'd instantly be knee-deep in pub football chat.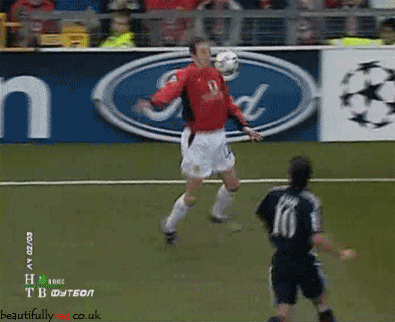 Beautifully Red Beautifully Red
Panenka
The most gorgeous of penalties, made famous by one Antonin Panenka in the 1976 European Championships final. When taking a penalty, simply make a mockery of the pressure that's on you by sending the 'keeper one way and chipping the ball gently down the middle.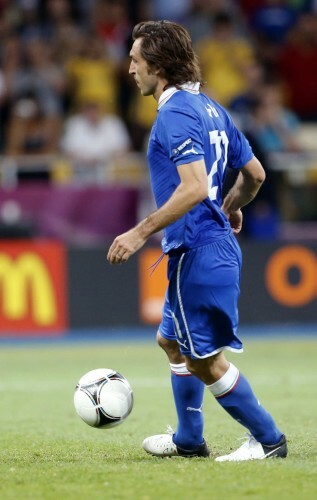 Gregorio Borgia No, he's not having a kickabout with a five-year-old, he's dinking in a crucial penalty in a quarter-final shoot-out. Gregorio Borgia
 Rainbow flick
Possibly the most useless of all football skills, the Rainbow Flick is most often seen when young lads are playing FIFA or waiting around for real training to start.
That said, on the few occasions it happens in a competitive setting it's pretty damn impressive (like 15 seconds in here).
Diego Carvalho / YouTube
Maradona / Zidane turn
In fact, we hate to see the two great men fight, so let's call it the "Roulette" to settle this row.
Here's El Diego.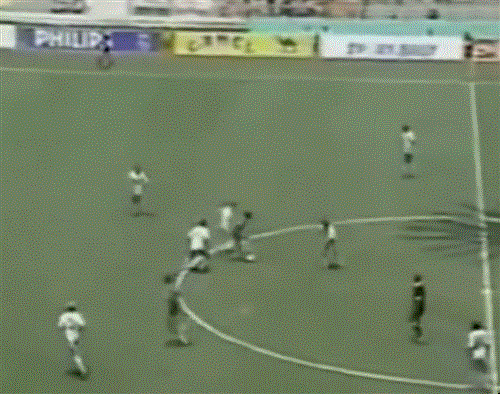 And Zizou was rarely more graceful than when gliding his studs over the ball.
FutureDesignsVfx / YouTube
Cruyff Turn
Not quite as impressive as the lads doing their eponymous tricks above, but it was kind of a big deal in its day.
Bob Marley / YouTube
Yeboah
If the ball hits the bar, then the ground and then goes it, then it's a Yeboah.
Leeds United Network / YouTube
Flip-flap
Lifting the ball one way, then the other in one fluid motion on your boot. Made famous by Ronaldinho (and Aiden McGeady in his shiny shorts).
Bunny hop / Blanco
The least subtle 'skill' in the game simply involves holding the ball between your feet and leaping through a gap. Personally, we like to call it a Blanco because of Mexico's Cuauhtémoc Blanco who unleashed this particular fury at the 2002 World Cup.
betoe10 / YouTube