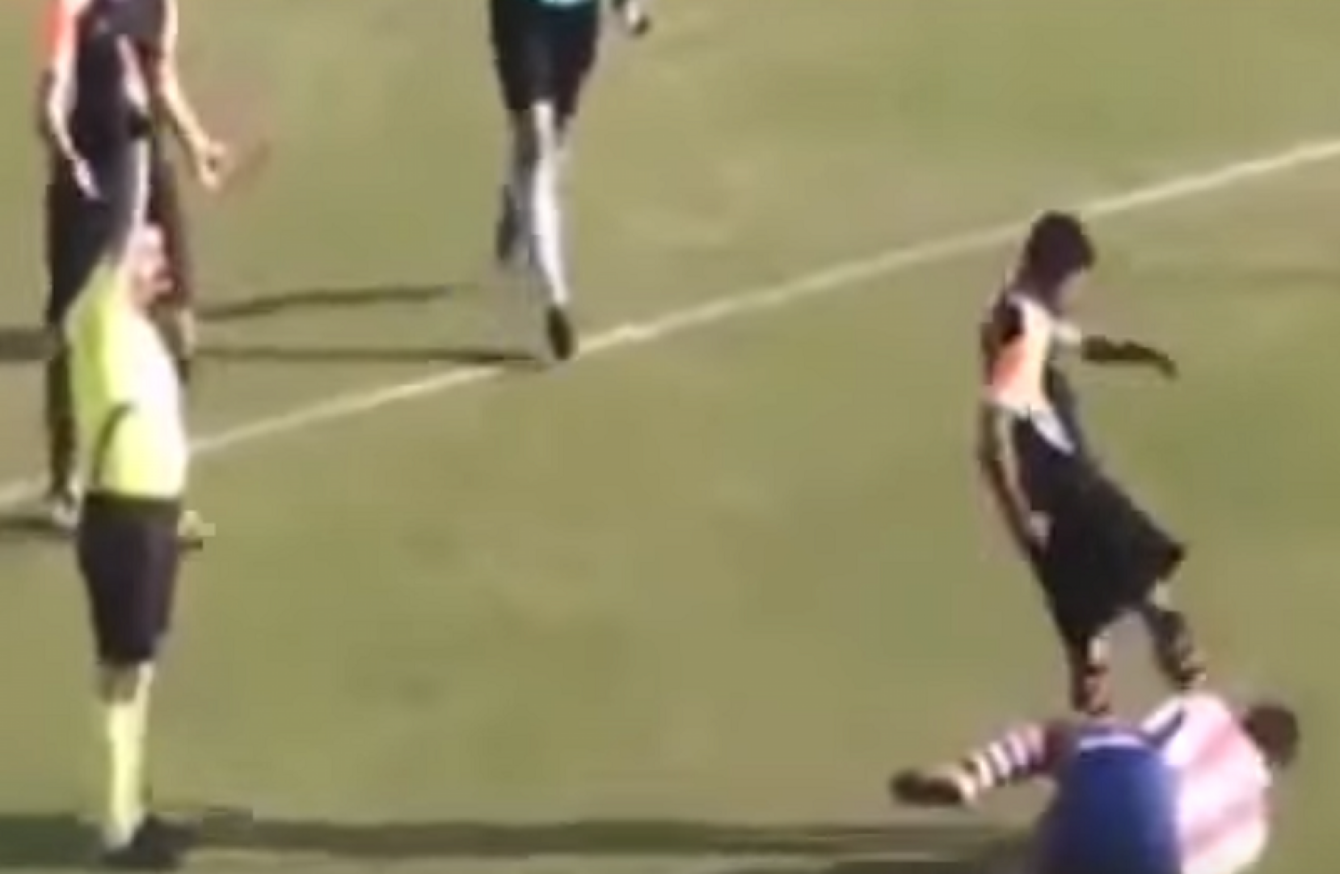 A TURKISH NON-LEAGUE player has been sacked for a sickening kick to the head of an opponent after he had been sent off for fouling the same player.
Sanayispor player Mehmet Degirmenci was then chased down the tunnel by Dallicaspor players after the cowardly act.
Degirmenci was first sent off for deliberately kicking Kayhan Karakas in the leg after the pair had been tussling for the ball. Degirmenci then proceeded to boot his opponent, who was still on the ground from the initial challenge, in the head.
The match, which was taking place in the Nazilli district of Turkey's western province on Sunday, then descended into chaos as Dallicaspor players tried to confront Degirmenci as he fled the field.
Karakas needed nine stiches in his lip after the match but was able to play on afterwards before being substituted and taken for treatment.
Sanayispor have sacked Degirmenci and apologised to Karakas.
Some readers may find the video disturbing.
Source: Play Videos/YouTube