THE OPTIMISM THAT greeted the news that Francis Saili was joining Munster next season didn't just come from the fact that the province had signed a big name, but that they had acquired a massive talent in exactly the right area.
While you could argue that Ulster's import, Charles Piutau, might be the better player, the signing of Saili could be even more important. The Munster pack is very strong and certain areas of the backline – at half-back and in the back three – have real quality too.
But all you had to do was watch Munster this season, especially in the Champions Cup, to know that the midfield area was lacking some creativity.
The home clash with Clermont was the most telling. Trailing by seven in the final few minutes, the most Munster could offer was a series of one-out runners that were eagerly lined up by Fritz Lee and co. and promptly driven back with relative ease.
Munster needed more in that game and in Saili, they have it. JJ Hanrahan might be leaving at the end of the season but the versatile Blues man is an excellent replacement.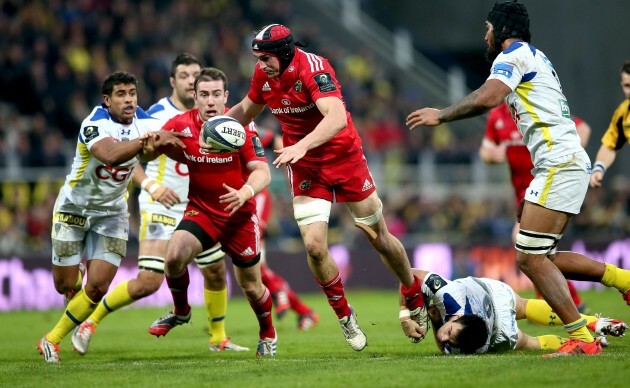 James Crombie / INPHO Munster have struggled to create chances against some of the top teams this season. James Crombie / INPHO / INPHO
He plays mostly at 12, although he can also line out at 13 or on the wing. If you have had the good fortune (ie. a Sky subscription) to watch Saili play, then you will have seen that the All Black has a lot of different skills in his arsenal.
He came to the attention of most fans during the 2011 Junior World Cup, where he was part of the winning team that contained seven other future All Blacks in Beauden Barrett, Piutau, TJ Perenara, Steven Luatua, Brodie Retallick, Sam Cane and Luke Whitelock.
It takes a lot to stand out among that group but Saili did, scoring four tries during the tournament. What will excite Munster fans is that throughout his career Saili has shown an ability to create openings for himself and for others.
Besides Simon Zebo and Keith Earls, there probably isn't another back at Munster at the moment who can create a chance out of nothing. Saili does that regularly.
This try from the Barbarians game in the autumn is a good example of what he can bring to the southern province. Obviously a Baa-Baas game is considerably looser than a regular contest but Saili still shows great awareness to spot the space behind the Australian defence.
A feature of his game is that he is very good at chip kicks and grubbers, and he weights this ball perfectly before exploding past the cover to score.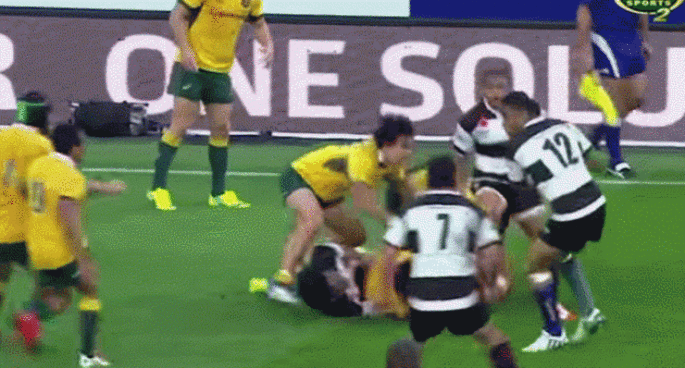 Another thing that is a prerequisite for a play-making inside centre is the ability to slice open a defence with a pass. Saili has an array of passes at his disposal similar to that of Ian Madigan. He invites players onto the ball and can deliver service quickly over a considerable distance.
Here he is assisting Adam Thomson's try with a lovely pass.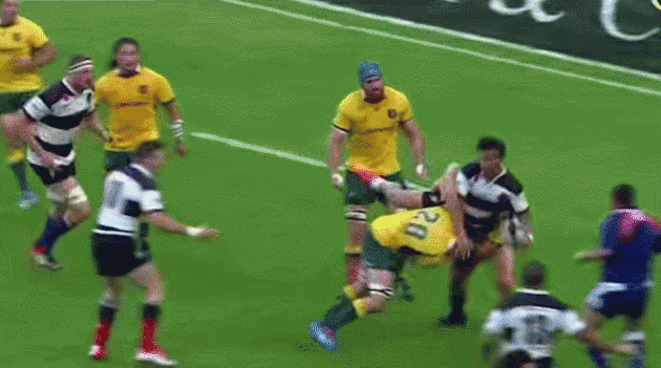 Here is another example of Saili creating space for a team-mate, this time in Super Rugby with the Blues. What this also highlights is an awareness of where opposition defenders are on the pitch.
He has two defenders directly in his face but a third is closing in to cut off a potential pass outside of them.
Saili is able to fling a perfect ball that takes all three out of the game. His wing drops it though, possibly because he didn't think Saili could pull it off.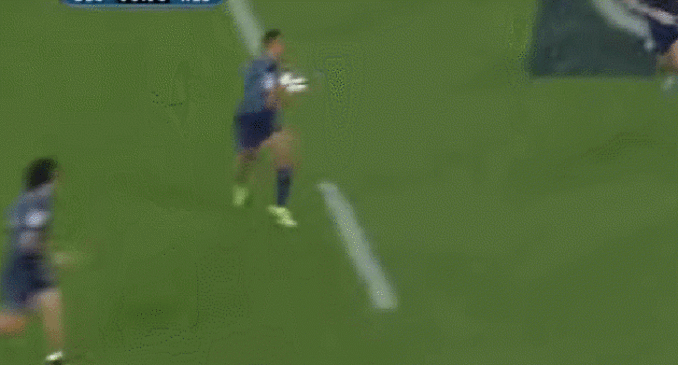 We mentioned the deftness of his boot earlier and it is something that Munster fans can really look forward to next season. Ronan O'Gara was the master of sliding little grubbers in behind a defence and giving his wings the chance to make big plays.
Although Saili is primarily known as a devastating runner in open play, he has shown on a number of occasions that he too can expose an opposition rearguard with a well-placed dink.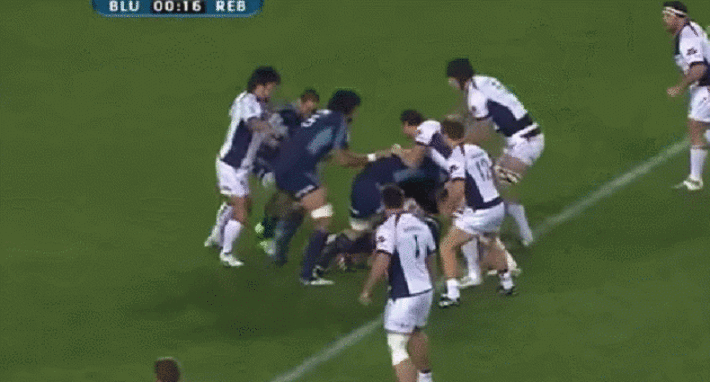 And if Ian Keatley is ever injured, Saili can even step up to the tee, bringing with him a sense of showmanship and razzle dazzle.
Lizardo Lizardos / YouTube
Of course, you also want your number 12 to be able to put his head down and do some good ol' fashioned north-south running too. There are plenty of clips of Saili that demonstrate his use of running lines to stretch defences and get over the gain line, and this one probably best captures what he can bring in that area.
Munster might not have been in European action over the Easter weekend, but they have still come away with a big win. There was a lot of hand-wringing and despair when it was announced that Hanrahan was moving to Northampton but Saili is further along on his development than the Kerryman.
We will have to wait until next season to know for certain, but the New Zealander's arrival could be exactly what Anthony Foley's side need to take the next step. Keith Earls missed the majority of Munster's Champions Cup campaign through injury and the prospect of Saili and Earls at 12/13 is mouth-watering as we move towards next season.