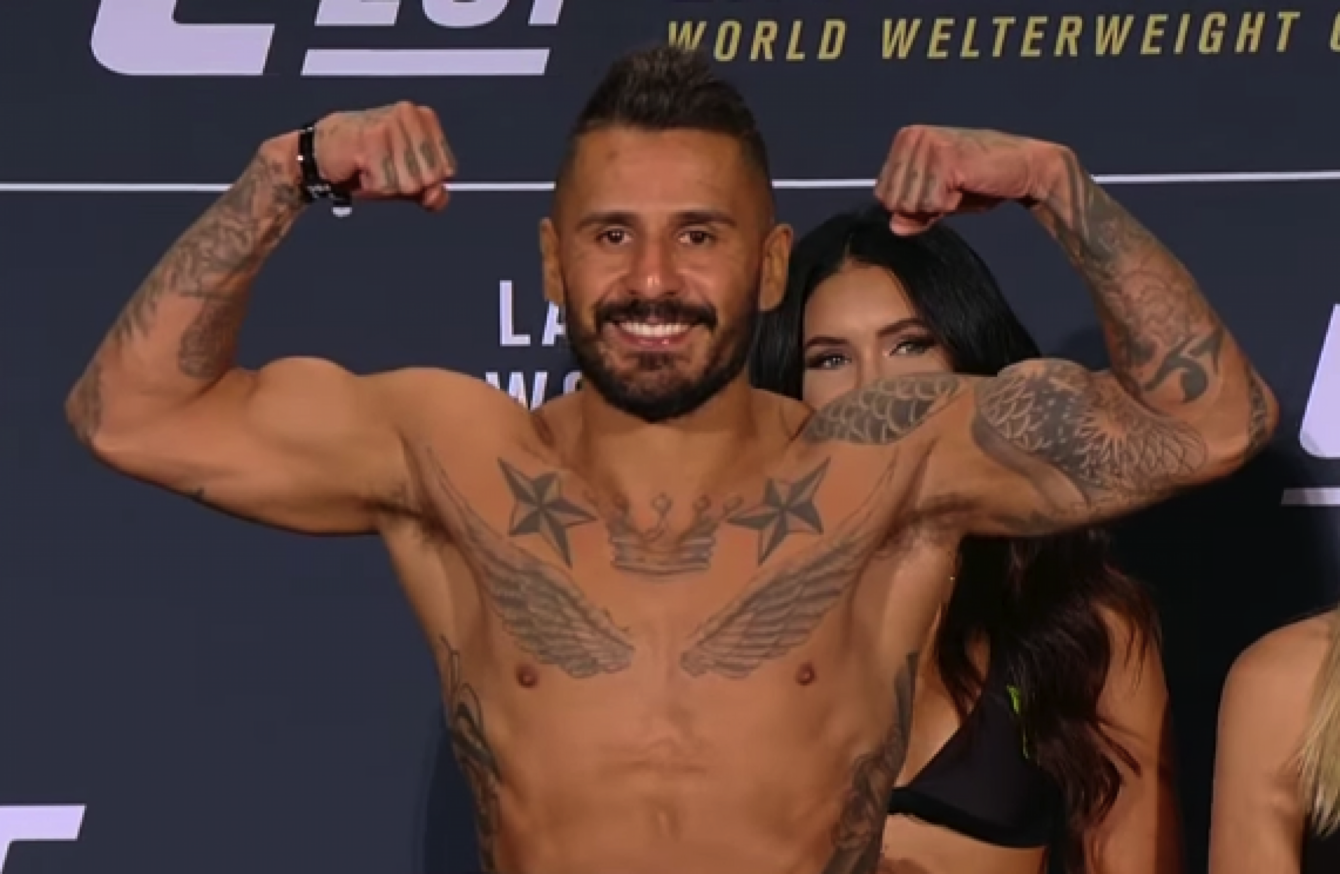 THE UNITED STATES Anti-Doping Agency has served UFC bantamweight Francisco Rivera (11-7-1) with a four-year suspension.
Rivera, who fought 11 times for the UFC between June 2011 and July 2016, has been sanctioned after testing positive for the banned substance clenbuterol in an out-of-competition urine sample.
The 36-year-old provided the sample seven days prior to his defeat to Erik Perez at UFC 201. Rivera, who announced his release from the UFC last month, hasn't fought since.
Following an evidentiary hearing on 5 December at which the facts of the case were presented, an independent arbitrator determined that Rivera's violations warranted a suspension of four years.
The Californian is the second fighter to receive a four-year ban since USADA began overseeing the UFC's anti-doping programme in June 2015. Last May, Ricardo Abreu was suspended for four years when he tested positive for nandrolone while he was already serving a separate two-year ban.
In a statement, USADA explained that Rivera's ban was increased from two to four years as he was deemed to have presented falsified evidence after claiming that his failed test was a consequence of eating contaminated meat in Mexico.
The statement reads: "After a thorough investigation into the circumstances of Rivera's case, USADA concluded that the clenbuterol levels detected in his sample were inconsistent with what could be expected from meat contamination.
"Furthermore, Rivera was unable to provide independently verifiable evidence to support his claim that he had traveled to Northern Mexico and ingested meat in the days leading up to the relevant sample collection. Thereafter, Rivera opted to have his case submitted to a neutral arbitrator for resolution.
"In advance of the arbitration hearing, USADA's ongoing investigation revealed that several pieces of evidence presented by Rivera to USADA and the arbitrator had been falsified to support the athlete's claims that the substance had originated from contaminated meat in Mexico.
"Under the UFC Anti-Doping Policy, deceitful or obstructive conduct intended to avoid the detection or adjudication of an anti-doping policy violation may be regarded as aggravating circumstances, which can lead to an increased period of ineligibility.
"In this case, the independent arbitrator concluded that Rivera's conduct warranted an increase from the standard two-year period of ineligibility for a first offense, to the maximum four-year period of ineligibility due to aggravating circumstances. Rivera's four-year period of ineligibility began on August 17, 2016, the date on which he was provisionally suspended from competition."