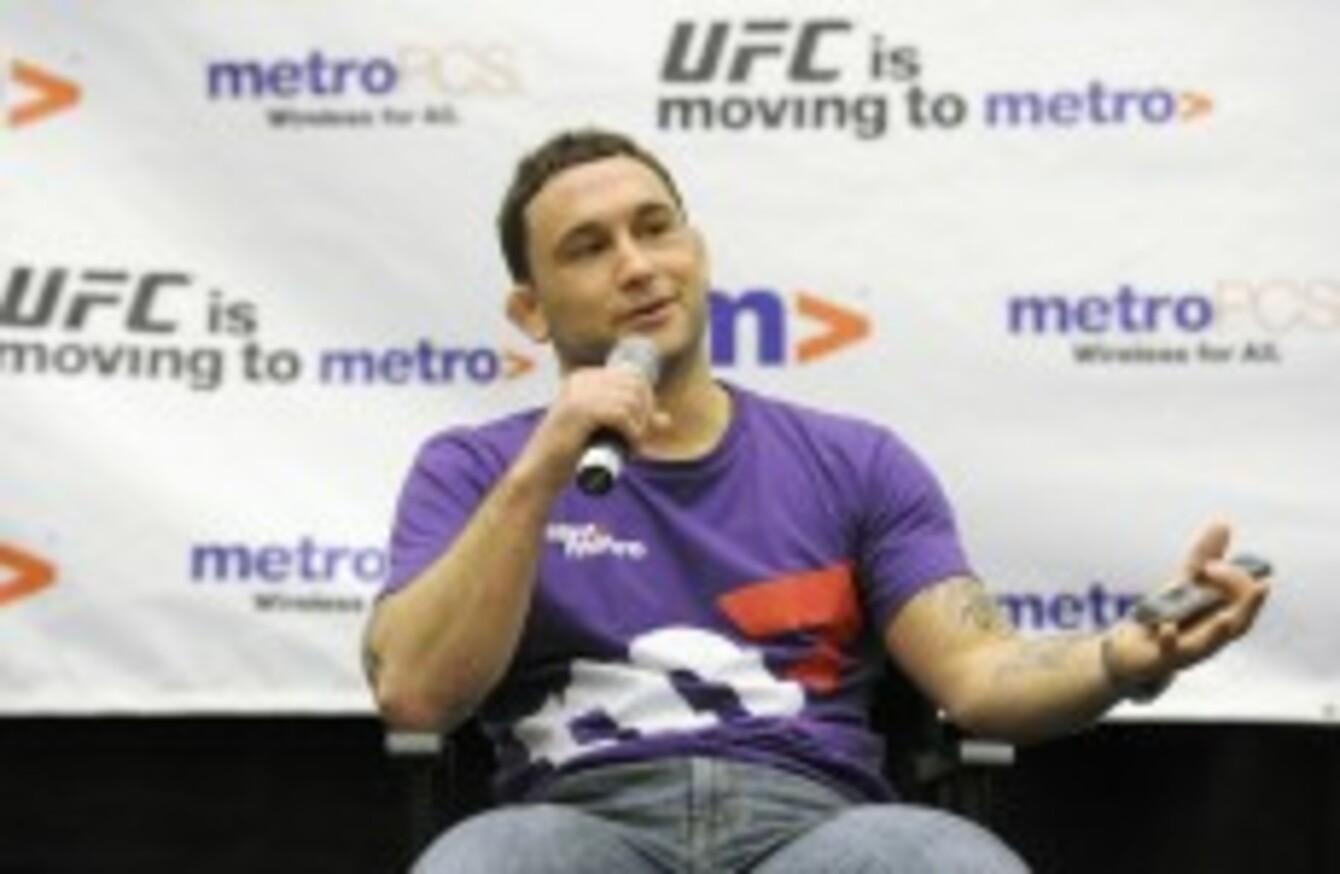 UFC featherweight contender Frankie Edgar.
Image: John Amis
UFC featherweight contender Frankie Edgar.
Image: John Amis
IT'S NO SECRET that Frankie 'The Answer' Edgar is keen on a scrap with Conor McGregor.
The UFC's former lightweight champion offered to step in to replace Jose Aldo at UFC 189 but justifiably felt hard done by when he was passed over by Chad Mendes.
McGregor defeated Mendes on Saturday night to win the UFC's interim featherweight belt, and his next outing is expected to be a unification bout against Aldo in January.
If Aldo loses, there's a strong chance that the Brazilian will be granted an immediate rematch given his impressive reign as the only undisputed 145lbs champion in UFC history.
Edgar is obviously aware of that, but he's not happy about the prospect of having to wait so long to get his hands on McGregor. Last night, the 33-year-old American took to social media to campaign for a shot at the Irish star — sooner rather than later.
Edgar invited followers to send him their questions via Twitter, and following his use of the 'No Takedown Defence' hashtag, there was only ever likely to be one topic of conversation.
Edgar went on to suggest that McGregor is being protected by the UFC, as well as claiming that he'd be willing to fight the Dubliner as soon as tomorrow and that he'll finish him when the time comes — whether the fight takes place at Croke Park or "on the moon".
Edgar also clarified what he said at UFC 189 in Las Vegas on Saturday night when he approached the octagon and spoke to McGregor after his interim title win.
McGregor told the UFC's Megan Olivi after last weekend's victory that he's equally as keen to take on Edgar before getting to Jose Aldo: "Most certainly I am up for a fight against Frankie… if Frankie campaigns and we do Frankie, we can do it."
Conor McGregor to defend his interim belt against Frankie Edgar before a potential clash with Jose Aldo? We're on board with that. Unfortunately, the UFC are unlikely to feel the same.