THIS HAS BEEN a fantastic year for sports books but the GAA genre seems to have enjoyed a particularly fruitful 12 months. Some of Gaelic football and hurling's most fascinating figures penned really enjoyable and insightful books and since it is Christmas time, we thought we'd bring you the best of them to help you fill your stockings.
Until Victory Always – Jim McGuinness and Keith Duggan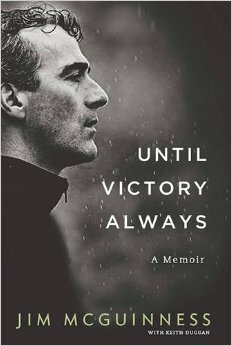 The former Donegal manager's book was always going to be eagerly anticipated given the unprecedented success McGuinness enjoyed against the established counties and it didn't disappoint. McGuinness digs deep into the tactics he employed throughout his four-year tenure and also talks openly about his falling out with both Allstar defender Kevin Cassidy and his assistant Rory Gallagher.
Stories of McGuinness' personal life are sprinkled throughout, and the passages on the death of two of his brothers are particularly heartbreaking. This book is a must-read.
The White Heat – Tomas O'Se
No family has been so interlinked with Gaelic football as the Ó Sé's and Tomás gives a fascinating insight into both his relationship with his brothers and his lengthy inter-county career with Kerry in his autobiography. Like Paul Scholes, Ó Sé didn't give much away as a player but has blossomed into a straight-talking pundit in retirement. Fans will be interested to read the former Football of the Year's opinion on the state of football today.
The Autobiography – Henry Shefflin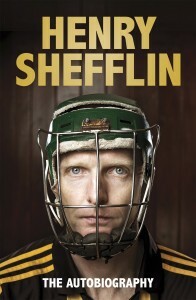 This book gives you loads of new information about the greatest hurler of all-time. The most shocking revelation of all is definitely that he dislikes the nickname King Henry. After that, you get a really eye-opening account of his relationship with Brian Cody and a surprising chapter on a massive period of self-doubt in Shefflin's career when from the outside, he seemed to be the complete player.
Relentless – Mary White
This is a behind the scenes account of the ridiculously dominant Cork ladies football team who have won ten All-Irelands in 11 seasons. Journalist Mary White sketches out a deep and engaging cast of characters from manager Eamonn Ryan to key dual players like Rena Buckley and Briege Corkery. Their remarkable consistency is a great story but you also get some excellent personal insights into what is a special group of players.
Dub Sub Confidential – John Leonard
What is life like as Stephen Cluxton's back-up? John Leonard answers the question in this excellent tale of his time on the Dublin bench. Leonard gives a funny account of the GAA inter-county scene from the perspective of somebody who knew he would almost certainly never see the field. The sports parts are brilliant but so too are Leonard's painfully honest descriptions of his drink and drug addictions. A wonderfully written book that shows a different side to the GAA world.
What GAA books did you enjoy this year?