THE GAA ARE planning to tackle the imbalance in games development funding between what Dublin receives and the other 31 counties.
Ryan Byrne / INPHO Dublin players celebrating last year's final replay win over Mayo. Ryan Byrne / INPHO / INPHO
Dublin last year received €1.46 million  - approximately 14% - of the total figure of €10.14 million that the GAA distributed to fund games development in counties.
The funding that Dublin receives has come under the spotlight at a time when the county's football side in particular is enjoying major success.
Dublin have won four of the last six All-Ireland senior titles, 11 of the last 12 Leinster senior titles and they are bidding for five-in-a-row in the league this spring.
"It's a tricky one and it's one we've tried to give a fair bit of thought to over the course of the year", revealed Tom Ryan, the GAA's Director of Finance, at the release of their annual report.
"The short answer is no, it won't persist over the course of the next few years. There's not going to be a revolutionary change to it. We'll change it in evolutionary terms rather than in one fell swoop.
"Under Dublin, the first thing is to say that the money is being well spent. I'd be far more uncomfortable sitting here if that level of investment wasn't being put to good use and I do understand the dynamic when people look at on field results, then look at the amount of funding.
"I'm not sure the degree to which there's a 100% co-relation but it would be naive to assume that there's not some degree of co-relation.
"What we'll try to do, we'll try to grow the other counties. I think you'll see we have tried to do that. We have achieved that to a certain degree and we'll try and do that next year.
"We've 9 or 10 specific things that our Finance Committee have looked at and want to implement for this year to do that.
"To be honest in terms of bridging the gap, it won't be possible to do that without some degree of diminution in Dublin's funding and there will be a modest kind of re calibration of that in 2017."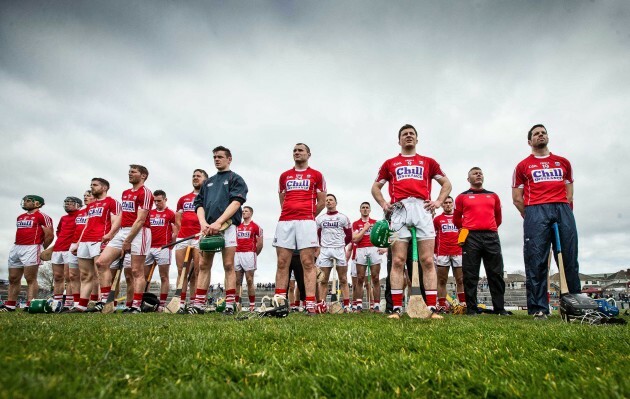 Morgan Treacy / INPHO Cork GAA received €249,000 last year. Morgan Treacy / INPHO / INPHO
County Breakdown of Games Development Funding in 2016
Dublin – €1.463,400
Cork – €249,000
Offaly – €220,669
Derry – €210,800
Kerry – €197,600
Meath – €187,600
Tipperary – €183,800
Laois – €182,000
Kildare – €179,800
Carlow – €178,800
Wicklow – €167,000
Antrim – €164,400
Westmeath – €160,601
Limerick – €158,800
Waterford – €158,800
Wexford – €155,800
Clare – €152,400
Roscommon – €144,748
Leitrim – €131,498
Donegal – €130,200
Galway – €130,204
Mayo – €129,886
Cavan – €129,000
Sligo – €127,854
Longford – €126,500
Louth – €122,700
Monaghan – €121,000
Tyrone – €119,000
Down – €112,600
Armagh – €110,200
Fermanagh – €109,000
Kilkenny – €108,600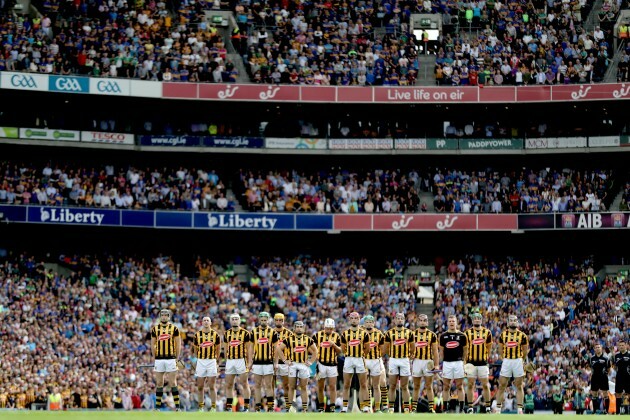 Morgan Treacy / INPHO €108,600 in funding for Kilkenny GAA last year. Morgan Treacy / INPHO / INPHO
In addition to the county funding, the GAA also made games development funding available to the four provinces.
That money then trickles down to each county with Dublin exempt from the funding that Leinster receives.
Ulster – €777,451
Connacht – €453,736
Munster – €566,007
Leinster – €822,961
Britain – €535,000
New York – €5,000
Ed Mulholland / INPHO Gaelic Park is the headquarters of New York GAA Ed Mulholland / INPHO / INPHO
Team Expenses
Ryan also expressed his concerns about the continued escalation in team expenses.
The GAA spent €2.94 million last year to help with county's team expenses, a jump from the €2.37 million spent in 2015.
The money largely goes to counties that have extended championship campaigns to help with their increased travelling costs.
Exclusive Six
Nations Analysis
Get Murray Kinsella's exclusive analysis of Ireland's Six Nations campaign this spring
Become a Member
But Ryan believes given the massive amounts of money spent by individual counties, they could be 'feeding a monster'.
"It's €3.5 million there but sure that's dwarfed in counties. There's pressure on us all the time to generate more to fund more of that in counties.
"You'd be worried that it's a bit of a vicious circle to some degree. Are we feeding a monster in generating more and diverting it towards counties so that they can put it into county teams?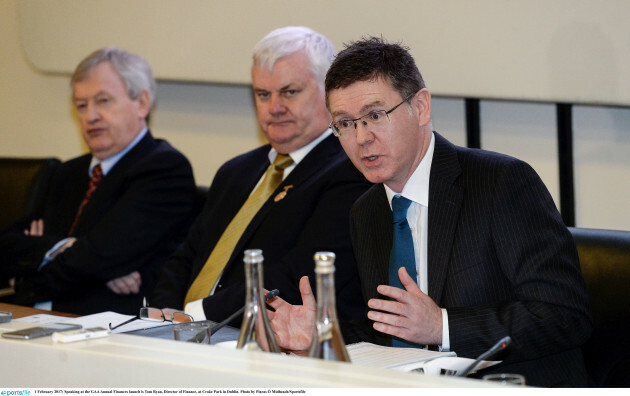 Piaras Ó Mídheach / SPORTSFILE GAA Director of Finance Tom Ryan Piaras Ó Mídheach / SPORTSFILE / SPORTSFILE
"Over the course of I'd say the five years up to 2015, we probably saw a contraction in county team costs. To be honest it probably was as much recession as anything else.
"But worryingly now when you look at the county accounts, the amount they're spending has increased again this year. I'm very concerned about it.
"The thing that comes up a lot is panel sizes and I think that's one that's best managed locally. If we were to try and ordain the size of a particular panel to be honest I don't think it would work and to be honest that's the biggest single determinant of cost for counties."
The42 is on Instagram! Tap the button below on your phone to follow us!