Updated at 15.00
ON NOVEMBER 1 1884, seven men convened in the billiards room of Lizzy Hayes' Commercial Hotel, Thurles to set-up what would go on to become one of the greatest amateur organisations in the world.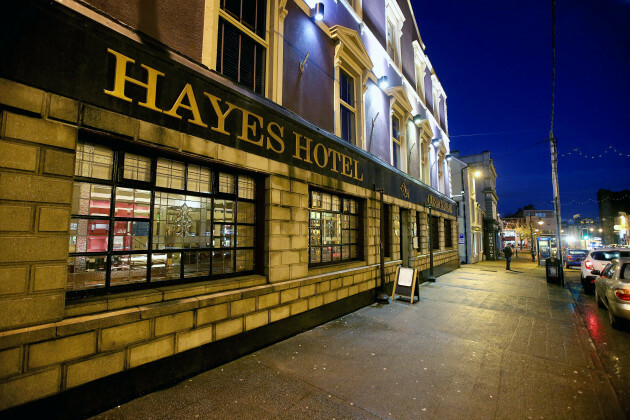 Ryan Byrne / INPHO Ryan Byrne / INPHO / INPHO
Michael Cusack, who had arranged the meeting a week earlier by submitting a letter to the United Ireland and The Irishman, wanted the rules of Gaelic Games to be standardised and a body to be established to govern Irish sports.
Cusack attended the historic event along with founding membersMaurice Davin (who presided) John Wyse Power, John McKay, J. K. Bracken, Joseph O'Ryan and Thomas St. George McCarthy.
It was a pivotal moment in the development of modern Irish society. So what actually happened at the founding meeting of the GAA?
"The aim of the meeting was to take steps for the 'formation of a gaelic assocation for the preservation and cultivation of our national pastimes and for providing rational amusements for the Irish people during their leisure hours,'" Dr Paul Rouse, lecturer of Modern Irish History told the History Hub podcast series.
(Maurice) Davin spoke about the motivation for establishing the GAA," Rouse continued. "He said that they were there because the rules that were now being used to govern Irish athletics were English ones and although those rules were good in their own way they were simply unsuitable to Irish pastimes.
The group of men in attendance aimed to make athletics more accessible to the public and revive traditional, indigenous sports and pastimes.
At the time, only the gentry and aristocracy were permitted to participate in athletics. Irish culture was being steadily eroded by the devastating impact of emigration, poverty and outside influences.
Exclusive Six
Nations Analysis
Get Murray Kinsella's exclusive analysis of Ireland's Six Nations campaign this spring
Become a Member
Rouse added: "Further, Davin said that he and Michael Cusack were determined to provide amusement and recreation for the ordinary people of Ireland who, he said, now seem 'born into no other inheritance other than an everlasting round of labour.
"After the work which Cusack and Davin had put into calling the meeting and particularly given the publicity it had generated in the newspapers the small turnout which attended the meeting did not augur well for the future of the association."
At the first meeting the following roles were handed out:
Maurice Davin was elected President
Michael Cusack was elected Secretary
John Wyse-Power was elected Secretary
John McKay was elected Secretary
Archbishop Thomas William Croke was asked to become a Patron
Charles Stewart Parnell was asked to become a Patron
Michael Davitt was asked to become a Patron
Six months after that historic first meeting, GAA clubs started popping up all over the country. National pride in hurling and Gaelic football was restored.
Despite the small turnout, the Association as we know today grew from that famous meeting.