TRADITIONALLY, A COUNTY'S junior team was a necessary step most inter county footballers would take a long the way to playing senior championship football.
In recent years Dublin, like an increasing amount of other counties, have chosen not to field a junior team. While in Ulster there isn't even a junior championship at the moment.
GAA regulations maintain that a junior team must be selective of players who were not involved in the senior club championship the year earlier (or who may have played on the winning team in the year previous' All-Ireland junior final). Although exceptions have allowed a number of deemed weaker counties to use the competition to field 'second teams'.
Over the years county teams nationwide have seen players progress from the competition into their senior teams.
So as the Munster junior championship semi finals get underway this weekend we looked at a number of counties to see if, and how, they use or misuse the junior championship.
Cavan's five year plan
Amazingly there's been no Ulster junior championship since 1986 when Tyrone were the competitons's last winners (the same year as they won the senior provincial title).
Starting in 2008 Cavan have been competing in the Leinster junior championship. Since then they've reached three of the five provincial finals, winning their first in 2012.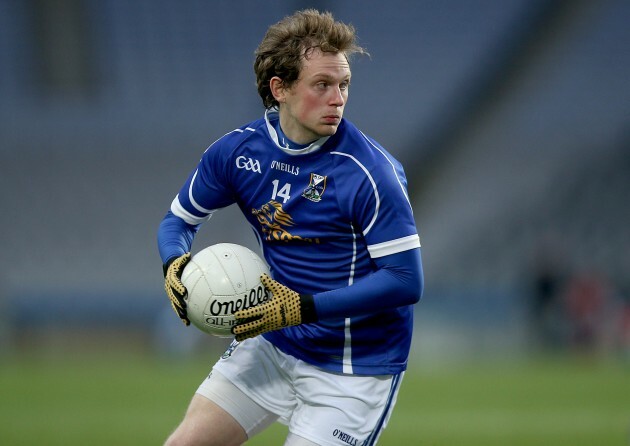 Donall Farmer / INPHO Cavan's All-Star nominee Martin Dunne. Donall Farmer / INPHO / INPHO
According to a spokesman for Cavan GAA the county's junior team is an integral part of their 'five year plan'.  The county use the panel to develop their future senior players, so it is in essence a Cavan reserve team.
In 2012 future senior players included Rory Dunne, Killian Brady, Martin Reilly and Martin Dunne. In that year's provincial final Martin Dunne scored five points.
Dublin – a vital step to domination?
Dublin's underage success, the standard of club football within the county, and the resources available to the different teams, have combined to result in their current stranglehold over the Leinster and All-Ireland senior championship.
One other notable step in the county's progression was an All-Ireland junior success in 2008. Of the All-Ireland senior winning teams three and five years later, five players would make the step up from that junior winning side.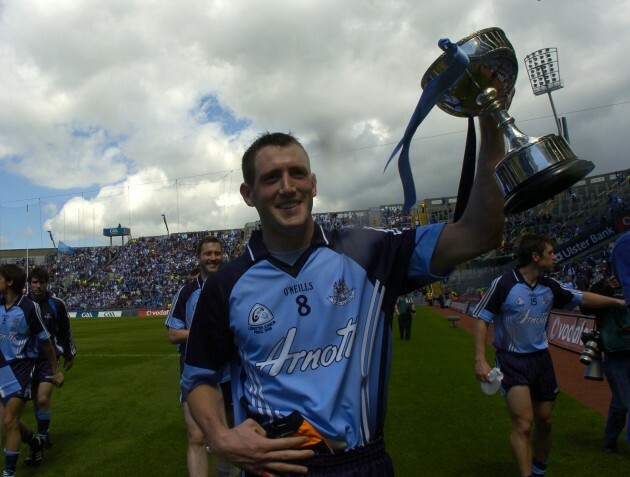 Caroline Quinn / INPHO Dennis Bastick was the captain in 2008. Caroline Quinn / INPHO / INPHO
Denis Bastick, Eoghan O'Gara, Johnny Cooper, Mick Fitzsimons and Darragh Daly all featured in that year's junior team. A year later a certain Dean Rock was the star performer on a Dublin junior team who defeated Kildare in the provincial quarter final scoring eight points.
Of course Dean Rock and Johnny Cooper both hail from senior clubs, although having just graduated from the U21 teams they had not yet played for their club's senior team.
The Dubs used the junior championship to give promising U21′s a taste of adult county football. But since 2012 the county board decided that the competition was too much of a nuisance to the club championship and remarkably they have not fielded a team since.
Kildare and Sligo; come train with us lads
Kildare and Sligo are similar in that both counties have been successful in recent years at junior level, and both counties' senior teams have improved as a result.
Tom Honan / INPHO Tomas O'Connor graduated form the Kildare junior team. Tom Honan / INPHO / INPHO
Both former Kildare and former Sligo manager Kieran McGeeney and Kevin Walsh were heavily involved with their county junior teams, with both combining the two panels in training sessions and challenge matches.
In 2010 Kevin Walsh engineered Sligo senior victories over both Mayo and Galway, but he also managed the county to All-Ireland junior success while the two panels worked in sync.
The Sligo senior team named for Saturday's clash with Galway includes three players from the junior team that won the Connacht championship last month.
Kieran McGeeney brought Kildare to five consecutive All-Ireland quarter finals, and central to all of his teams was the promotion of players from the county's junior team.
Among the Kildare players to have played junior football in recent years are Daniel Flynn, Cathal McNally, Keith Cribbin, Ollie Lyons, Peter Kelly, Hugh Lynch, Tommy Moolick and Tomas O'Connor.
Roscommon's sign of things to come
Back-to-back All-Ireland winning captain Jimmy Murray (in 1943 and 1944) was one of a number of future senior stars to win the county's first ever junior All-Ireland in 1940.
James Crombie / INPHO Kevin Higgins playing for the Roscommon junior team. James Crombie / INPHO / INPHO
Again in 2000 when the Rossies won their second such title, they would go on to win their first senior provincial title in ten years and compete in division 1 of the league.
In 2009 Roscommon won a Connacht junior title, a year before they won their last senior title.
But despite all the success which has followed on from their strong junior teams down the years, the county have failed to field a team in the past two years. Current captain Niall Carty also graduated from the 2009 junior team.
Not much has changed with Kerry and Cork
While the structure and quality of junior teams in county's such as Kerry and Cork prevent them from adopting 'B' teams in the junior championship, they still do provide a constant conveyor belt of talent for their senior panels.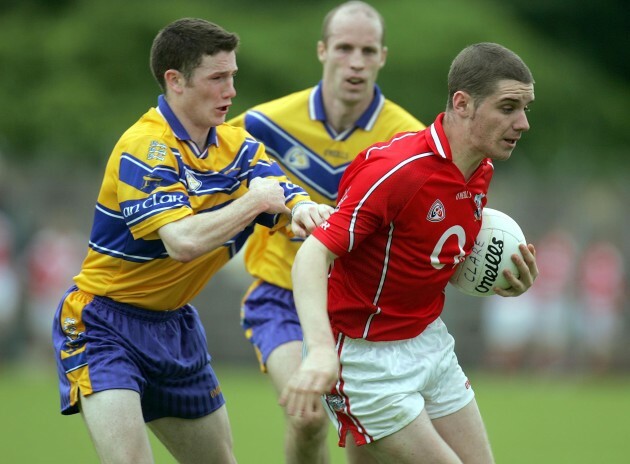 INPHO Daniel Goulding. INPHO
Among the latest Kerry players to graduate from their 2012 junior All-Ireland success were Conor Cox and Jack Sherwood.
While Kerry and Cork players to have played junior championship in the past decade or so also include Aidan Walsh, Ciaran Sheehan, Paudie Kissane, Alan O'Connor, Alan Quirke, Ger Spillane, Daniel Goulding, Noel O'Leary, Anthony Maher and Diarmuid Murphy.
Cathal Noonan / INPHO Conor Counihan kept a close eye on the progress of the junior team. Cathal Noonan / INPHO / INPHO
Meath are another county to have benefitted from seeing their junior club players compete at a higher level. The Royals traditionally have a very strong junior club championship and among their former junior representatives are Anthony Moyles, Steven Bray, Brian Farrel, Barry Lynch, Brian Meade, Jamie Queeney and Mark Ward.
So does the junior championship still have a place? And how is your county benefitting former neglecting its value?