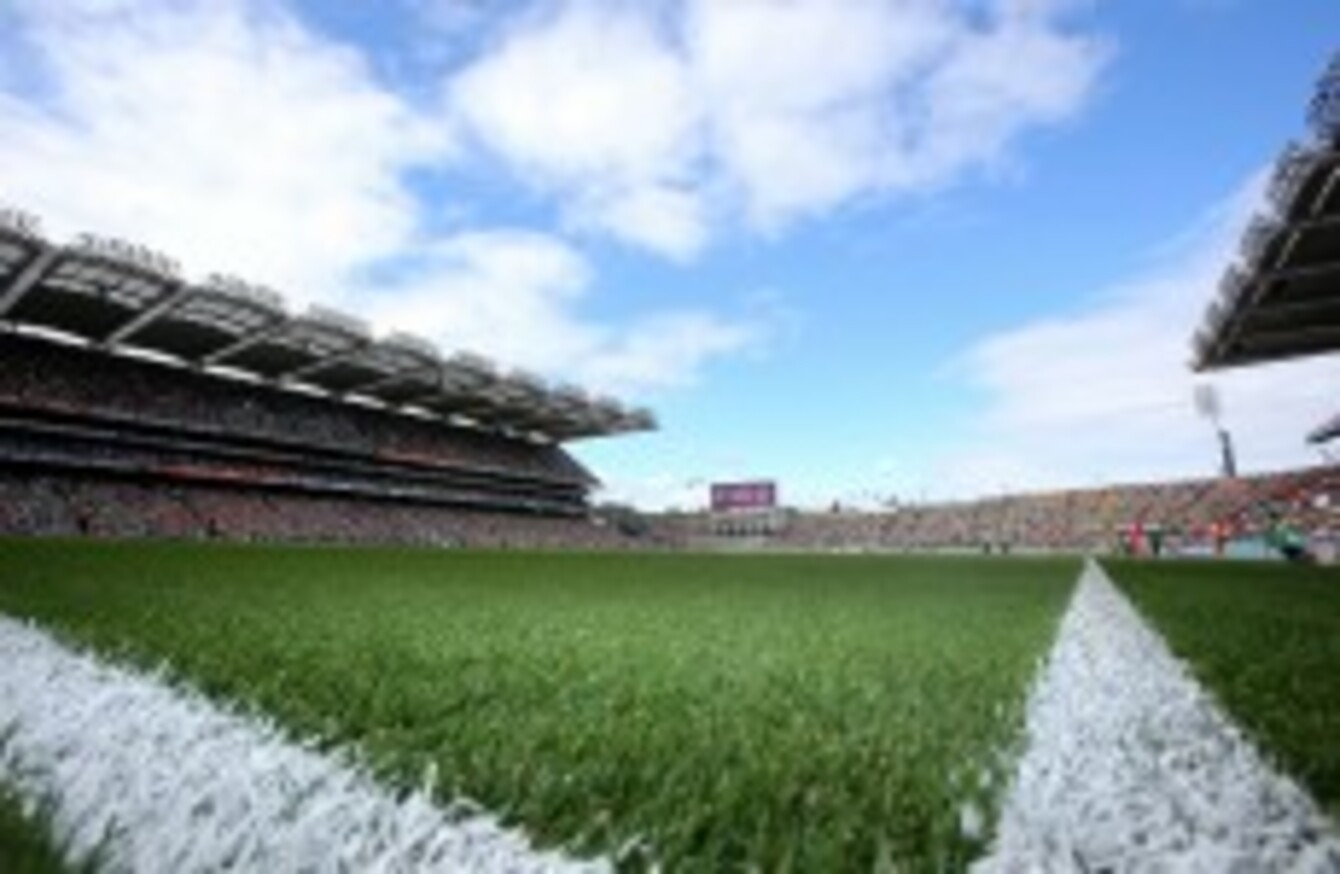 Will the Sky cameras soon be in Croke Park?
Image: INPHO/Donall Farmer
Will the Sky cameras soon be in Croke Park?
Image: INPHO/Donall Farmer
A TOP DUBLIN official has warned the GAA to "tread very carefully" on any pay-per-view TV deal.
Media rights for the league and championship are under review and the Association has refused to rule out a deal with Sky Sports.
The broadcasting giant could help the GAA to develop and expand its coverage, particularly in terms of its overseas reach, as well as being financially lucrative.
But Sky's pay-subscription model runs the risk of alienating grassroots fans in Ireland.
In his annual report to the county convention, Dublin county board chief executive John Costello warned that any financial windfall from a big TV deal should trickle down to clubs and county boards.
"One of the many idiosyncrasies of the Irish psyche would appear to be that 'we' have no problem paying to watch professional soccer or rugby players in action," Costello wrote.
"But we'd be a lot slower to take out a subscription to pay to watch "local" players who attend our local university, work in our local bank or teach in our local school.
However, if a Sky deal does come to pass, GAA headquarters will need to illustrate to GAA members and supporters alike where the added finances are going to be spent.

There are clubs throughout the country in financial difficulty, as well as others who need support as they upgrade their current facilities.

Perhaps if a large portion of these finances were ring-fenced for club development, as well as coaching and games development with county boards, it is a move that would garner greater understanding.
The same principle should apply to any income the GAA might receive by opening up stadia as part of Ireland's bid to host the 2023 Rugby World Cup, Costello added.
"When the doors of Croke Park were opened to international soccer and rugby with the lifting of Rule 42, I think a lot of clubs felt that the flow of finances from the top down should have been greater than what actually materialised.
"Overall, we must ensure a greater spread of wealth from central coffers."