1. Rain dictates All-Ireland football final day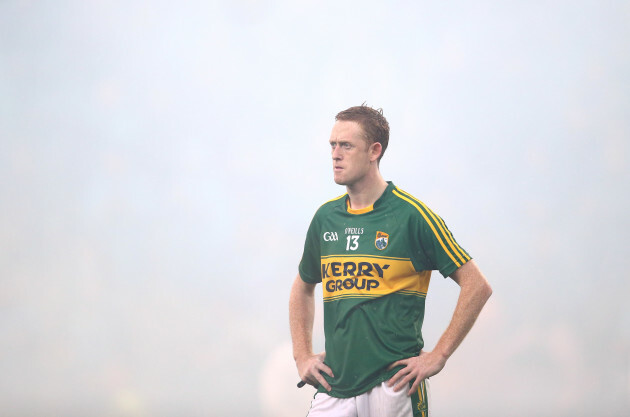 Cathal Noonan / INPHO Cathal Noonan / INPHO / INPHO
Dublin edged Kerry by 0-12 to 0-9 in the All-Ireland football final but torrential rain dominated the showpiece. Here Colm Cooper highlights the dejection of defeat and the inclement weather that ruined the game as a spectacle.
2. Noel McGrath returns
James Crombie / INPHO James Crombie / INPHO / INPHO
The return of Noel McGrath to the Tipperary team after undergoing treatment for testicular cancer earlier in the year was a hair-raising moment. McGrath got a massive ovation when coming off the bench against Galway in the All-Ireland hurling semi-final and he even gave the Premier County a brief lead with a late point.
3. Westmeath finally get the win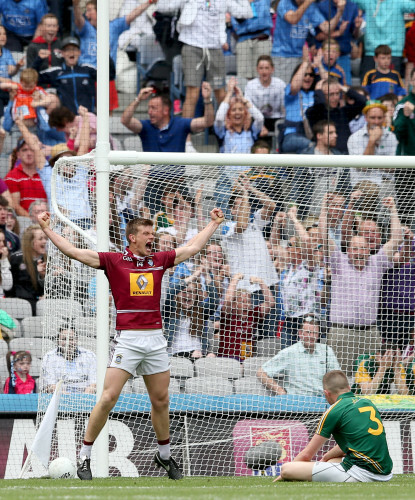 James Crombie / INPHO James Crombie / INPHO / INPHO
Up until this year, Westmeath had never beaten Meath in the championship. It didn't look like that would change after Meath led their rivals by eight points at half-time of the Leinster football final but an inspired comeback was capped with a late goal by John Heslin to give Westmeath an historic four-point win.
4. Richie Hogan's feet
Did Richie Hogan just arrive in Middle Earth or win an All-Ireland semi-final? That was the state of the Kilkenny midfielder's feet after the Cats booked their place in the decider following a close win over Waterford.
5. Geezer's guns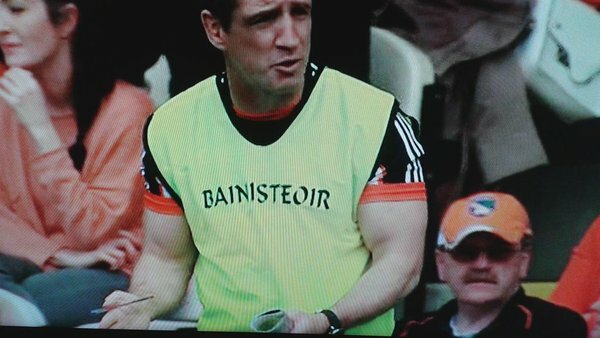 It was a disappointing first campaign in charge of his native county for Kieran McGeeney but there was one huge positive for the Armagh man. Actually, two huge positives: his left bicep and his right bicep.
6. The shrewdness of GAA fans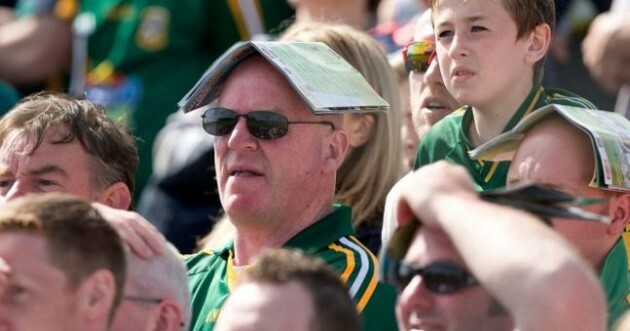 Anyone who wastes money on a sunhat AND a matchday programme needs to dust out their old Junior Cert Business Studies textbook and read the chapter on household budgets.
7. Antrim's Twitter novenas

Antrim don't win a huge amount of games in the football championship so it was great to see them pull off one of the biggest shocks in the qualifiers, coming back from nine points down to win away to Laois. They were definitely aided by the power of positive thinking emanating from their social media guru, whose use of emojis saw a perfect marriage of traditional GAA values and newfangled media.
8. Reid's brilliance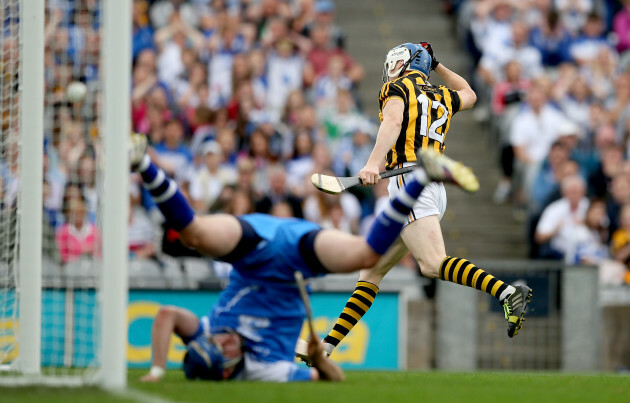 James Crombie / INPHO James Crombie / INPHO / INPHO
TJ Reid was superb throughout the season but the Hurler of the Year really stood up in Kilkenny's two fixtures in the All-Ireland series by scoring key goals in both the semi-final and the final. You can see here that the Waterford goalie was completely bamboozled by Reid's finish in the final four clash.
9. Davy's passion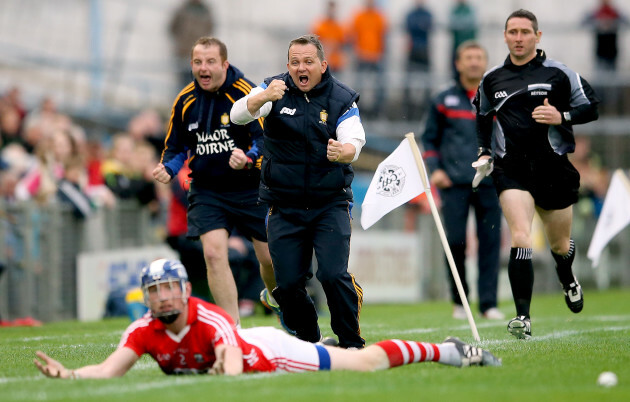 James Crombie / INPHO James Crombie / INPHO / INPHO
It was another frustrating year for the Clare hurlers as they failed to win a match in Munster yet again and exited the championship in the qualifiers. Donal Og Cusack has been added to the backroom team ahead of next season – will he reign in Davy Fitzgerald's passion or add to it?
10. Fermanagh go on a run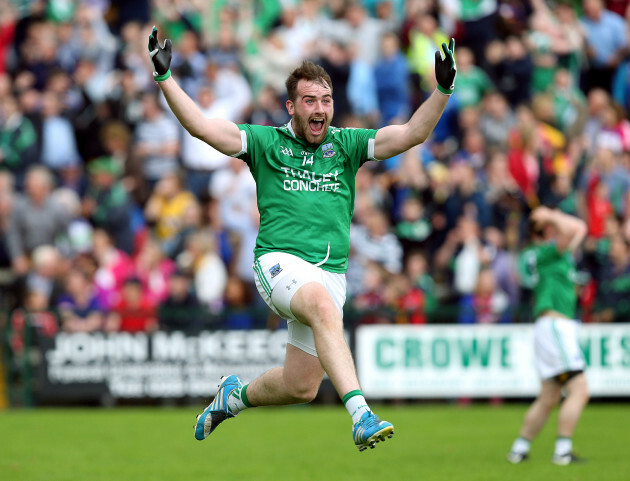 Presseye / Andrew Paton/INPHO Presseye / Andrew Paton/INPHO / Andrew Paton/INPHO
One of the highlights of the year was the passion that Fermanagh brought to the championship. Both the players and the fans celebrated the county's successes wildly and their reaction to the mini-comeback in an ultimately losing effort against Dublin in the quarter-finals was particularly memorable.
11. Sportsmanship is alive and well
Is it cheating to use Noel McGrath twice? Who cares, this was a great moment! After Galway edged Tipperary in the aforementioned semi-final, Tribesmen boss Anthony Cunningham sought out McGrath and seemed to issue some rousing words of encouragement. A great moment that exemplifies the spirit of the GAA.
12. The wait goes on for Mayo
Lorraine O'Sullivan / INPHO Lorraine O'Sullivan / INPHO / INPHO
For the second year in-a-row, Mayo were beaten in an All-Ireland semi-final replay, this time by Dublin. They won their fifth straight provincial title in 2015 but will need to wait 'til 2016 to capture that elusive All-Ireland title.