A TEENAGE BOY runs his fingers over the ribs poking through his skin and likes what he's feeling.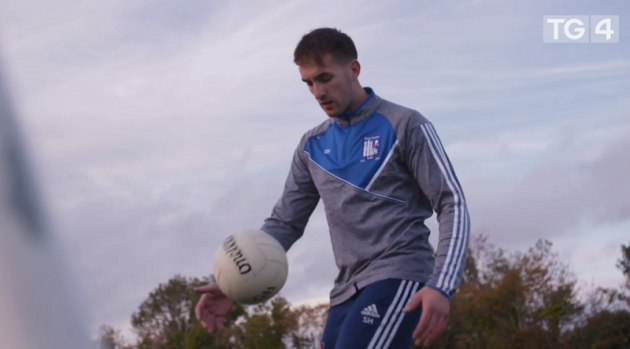 TG4 Player Stephen Harford during an episode of the Underdogs series. TG4 Player
The drawers in his bedroom are filled with sweets that won't be eaten nor will they be thrown out. Keeping them there and resisting the temptation to indulge is a victory for him.
His daily food intake has dropped dramatically and his exercise output has jumped up a few levels. There's always a legitimate excuse to refuse a meal.
He's obsessed with the calorie content of foods and can still recite some of that information long after he has beaten the disease. Without enough skin on his bones, there's often a need for two coats to retain whatever warmth he can.
Close friends have noticed changes and have made comments, often with a tone of concern in their voice. Sometimes he looks for compliments in their words, sometimes he snaps back.
Why wouldn't I be ok?," he would curtly reply to their inquiries. 
He can't recall the exact moment he felt a change in himself or how he summoned the discipline to keep it going when the changes took hold.
In 2018, he's a healthy-looking 29-year-old Round Towers footballer who recently participated in the Underdogs programme where he was selected at full-forward when the team took on All-Ireland champions Dublin at the end of the TG4 series.
Sitting in a café in Dunboyne, not far from where he works as an engineer, Stephen Harford is comfortable in his skin as he recalls his experience with what he now knows was body dysmorphia.
He candidly spoke about it on the Underdogs show. The filming process took five hours, but he recalled his experience in front of the cameras in the hope that it would offer some help and hope to others affected by such diseases.
And following their clash with Dublin in Parnell Park, Harford soon discovered that telling his story was worthwhile.
"After the game, the team went out to Coppers and the amount of people who weren't at the game but recognised me and approached me," he tells The42.
"You might think you'd get abuse in that environment that we were hammered by the Dubs. But people said they had gone through something similar so it was fantastic."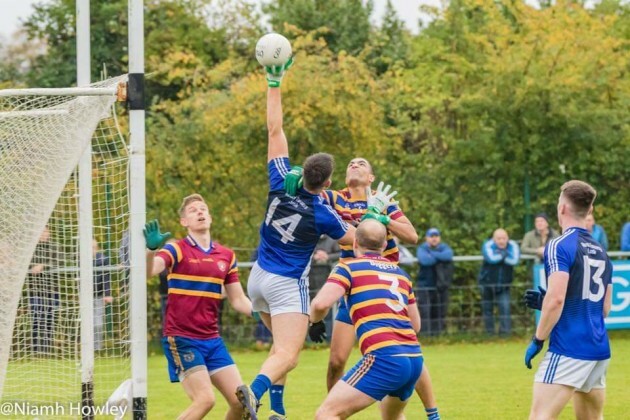 Ciara Ní Gabhann Harford dropped over five stone between fifth year and Leaving Cert. Ciara Ní Gabhann
But at 16, Harford's life was immeasurably different. After suffering from a few injuries, his weight had increased to between 17 and a half, and 18 stone.
He was plagued with self-confidence issues as he struggled to fit in with his friends.
"I lacked confidence in every respect. When you're that age, without putting too fine a point on it, women are a big deal. My close friends were all fit, handsome blokes who had enough attention to keep them sound.
"I remember feeling a bit left out of that and a bit third-wheelish. It's funny, at the time, I put it down to my physical appearance because I was a big chap and I probably doubled down on that as being the issue. In hindsight, it maybe wasn't.
I think I tucked into the lack of confidence thing at one stage where you get to a point where 'I'm sad because I eat and eat because I'm sad.' It can get a lot worse from there very quickly. That's where I felt I was when I was 16.
"I started going out with this girl and kids at school probably said things like 'you and her, how does that work?'
She was gorgeous and I guess it sunk in on some level because she went away on holiday for most of the summer and when she came back, I had already trimmed remarkably and I was like a different human being. But the process was horrendous. It was as close to starvation as it gets."
Over the summer months leading from fifth year to his Leaving Cert year, Harford shed around five and a half stone.
He had a part-time job in a Jack & Jones shop in Swords, where the regulated break periods allowed him to test how long he could last without food.
He was always offered something to eat when he came home from work in the evening, but he was already armed with an excuse to avoid it every time.
I felt if I could get through [it] without eating, I'd be winning," he reasoned at the time.
There were rules and restrictions in relation to eating which evolved over time and his natural competitiveness as a sports person empowered him to reach the dangerous goals that he set for himself.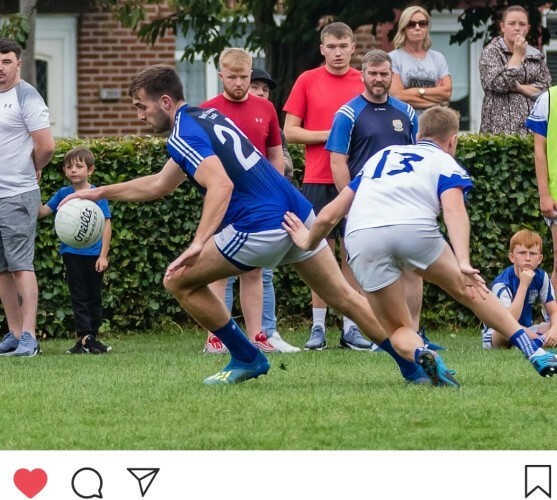 Ciara Ní Gabhann Harford invented several rules and restrictions to adhere to throughout his eating disorder. Ciara Ní Gabhann
His daily cut-off point for food gradually changed to an earlier time, and he formed a fixation with calorie-counting as his relationship with his body deteriorated from treating it with care to treating it recklessly.
He weighed himself several times a day, a ritual which became so familiar to him that he developed an ability to correctly guess his weight without needing to pop up on the scales.
"I don't know where I got the willpower to go without food for so long or to go on such low rations," says Harford.
"In the thick of it, I was probably eating one Weetabix and half a banana and a bowl of soup. And if I was really feeling moreish, I might have a bread roll. That was it for the day.
On top of that, I would over-exercise. We lived in a house in the countryside and we had a big garden. I would just run lap after lap and do push-ups and sit-ups until my legs couldn't go anymore.
"I took it rather scientifically. It was calorie-based in my head and I learned the calories in everything. To this day, I could tell you the calories. I don't think about it anymore but it took a long time to get away from being at one with all those values."
The relentless cycle continued when he returned to school, where Harford was a capable student and an active member of the school community through his roles as a prefect and a member of the team who ran the tuck shop.
He made a dedicated effort to be seen with food during break times to create the illusion of someone who had regular eating habits. His friends however, grew suspicious and they picked up on the worrying changes in his body shape.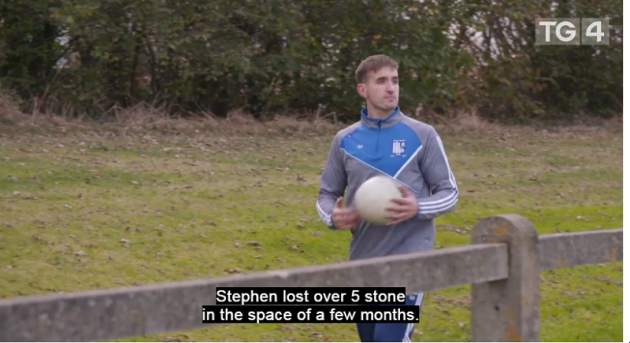 TG4 Player Friends expressed their concerns to Harford at school. TG4 Player
"They were probably walking on eggshells," Harford recalls. "When I look back, I was asked if I was ok an awful lot and that's because I would have been pale and gaunt and probably had a lack of concentration because I would have been running on reserves.
"I remember getting very cross with very good friends and venomous snapping. I regret it looking back and I'm sorry for it but I couldn't see it at the time.
They were concerned for me but I was like, 'Stop asking if I'm ok. Why would I not be ok?'
"I would always make sure that I was seen with something that was a treat at little break and big break.
"I would always buy the first thing you would think of in terms of what someone who is losing weight might have.
I was trying to present an image of someone who was over-consuming and yet still be thin. That was the ideal image in my teenage mind at the time. That was Mecca for me. I remember I would buy them and carefully just discard them."
His family were concerned for their son's welfare too but he dismissed their pleas to open up as he plunged towards his lowest weight of 12 and a half stone over that short period of time.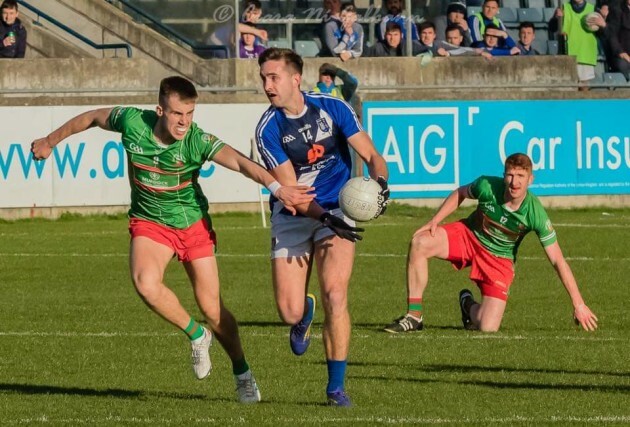 Ciara Ní Gabhann. Harford was at 12 and a half stone when he was at his lowest weight. Ciara Ní Gabhann.
The symptoms of his condition leaned more towards anorexia than bulimia although he recalls trying to make himself sick once. Thankfully, he failed in his attempt and never tried to do it again.
He accepted any invitation to a social event which involved physical exertion and seeing the evidence of his weight loss was the primary indicator of success.
"There was certainly an element of vanity involved. It was very pleasing to see change as a result of loss. I kind of have a quantitative eye. I can look at people and without much of a backstory, I can guess most people's weight within five kilos the same way I can recite calories.
"It comes from that period where I was obsessed with that metric. I was just acutely aware of change. If I could see my ribs, I was thin and it was a solid marker that I was going in the right direction.
"I knew what direction I was going in and that was lighter. Everything that came with getting lighter was a positive to me.
I figured I had the shortcut to weight loss. I saw calories in, calories out. I knew exercise was a raw means of expending calories and I knew they were consumed by eating and I knew I needed a certain amount to be alive. I was always looking for a net deficit."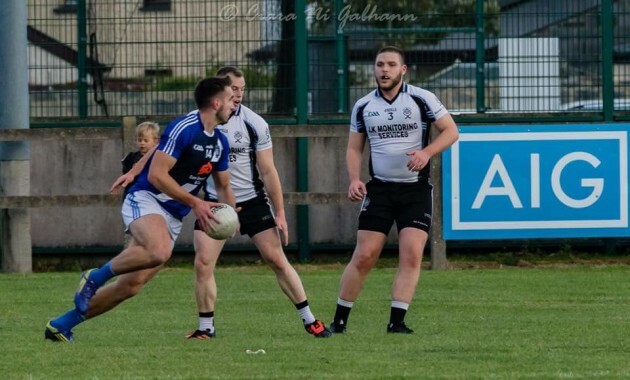 Ciara Ní Gabhann It took Harford between eight and nine years to fully defeat the condition and eat normally again. Ciara Ní Gabhann
Luckily for Harford, he eventually got to a point in life where he started to find the whole process exhausting and he soon began to tackle his body dysmorphia.
The rules and eating limitations were draining him and he fortunately found himself questioning if he could continue to go down this road of self-destruction.
But the recovery was not a straight-forward process.
It took eight or nine years of perseverance for him to overcome the condition and resume living a healthy life, and there were setbacks along the way to ridding himself of the mentality that compelled him to lose weight.
"It got too much to continue with. It bored a hole until it struck ground. I got so fed up with the rules and try to adhere to it. Self-punishment came with not adhering to it.
When I struck out, it was a binge and I'd have eaten an entire cake and a two-litre bottle of coke. That might precede three days of complete starvation. Sometimes people said I had blue lips and I would be wearing a coat and another coat because I was freezing.
"I got to a point where I thought, 'Is this even worth it? Do I even want this anymore?' With a maturing of mindset, I gradually started rotating towards being ok with myself.
"It kind of peaked and troughed through that period of time [of recovery]. There were times when I'd be grand and then there were times when I might not be.
"I'd typically be fine when my weight was low and I'd be keenly aware if I did put on weight, I'd just know by how my clothes fit, how I feel and how I look.
It got to a stage where I didn't need the scales to tell me what I already knew."
Misconceptions about eating disorders being synonymous with females are still somewhat prevalent in society and that made it difficult for Harford to talk about his struggles with others initially.
But in the last few years, Harford has noticed a positive change in himself and has progressed to a place where he can talk openly about his experience.
That sense of personal development gave him the confidence to apply for the Underdogs TV show earlier this year which resulted in him attending one of the trials in Celbridge.
It was an opportunity to play high-level football and Harford was keen to challenge himself against a selection of players from around the country, who had never played senior inter-county championship football before.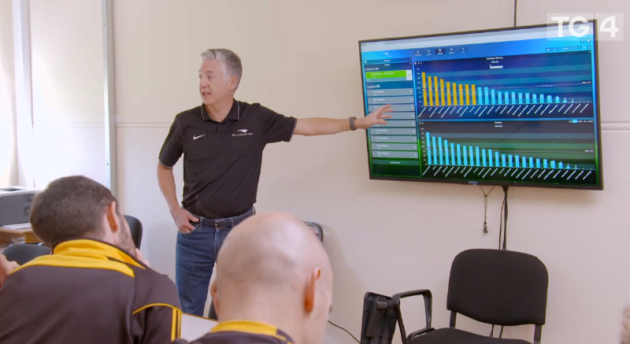 TG4 Player Ronan Mac Ruairi of Playertek breaks down the players' data following a challenge game for the Underdogs. TG4 Player
Harford impressed the management team of Valerie Mulcahy, Ray Silke and Paul Galvin throughout the series, clocking up 1800m at sprint distance during one of their challenge games.
According to Ronan Mac Ruairi from Playertek — who was gathering this data for the Underdogs — that's up near senior inter-county standard.
As part of the Underdogs series, three players are nominated for elimination each week, and Harford found himself on the unfortunate shortlist one week. It was over some miscommunication during a drill at one of their training camps.
Harford made a comment after he was criticised for carrying out the drill incorrectly, which led to the coaches questioning if Harford was coachable.
Harford felt confident going in to face the management team to find out who was going home, but doubts started to creep in when the other two candidates were saved and he was the last one in the room.
"To an extent, it might have gotten a bit of a monkey off my back because there was this 'Who's going to be nominated this week?' There's 30 guys at the camp and three of them are going to get nominated.
"I understood their point but I felt that was enough, I didn't think they needed to put me through that [the nomination], because that was difficult. I didn't think it was enough of a reason to put me there but they did.
I was more nervous watching that episode back than I was in the moment. I was afraid of how it was going to be portrayed and what audio might have been picked up and used.
"This is all afterwards. In the moment I was genuinely going to be me and I was going to stay calm."
Harford was spared and didn't face the elimination again for the remaining episodes, becoming a prominent attacking player for the Underdogs in the process.
The television obligations sometimes caused disruptions at training, which was difficult for all the players, including Harford, who were travelling a lot to try and maintain a balance between their club and Underdogs commitments.
While accounting for that, Harford enjoyed the overall experience which culminated in a showpiece game against the four-in-a-row All-Ireland winning champions Dublin.
Harford concedes that Jim Gavin's charges might have been too much of a challenge for the Underdogs team which was assembled over the course of just a few months.
But the one-sided result aside, there were some positives for the Underdogs team with a number of the players getting call-ups to their inter-county squads in the aftermath.
There's been no contact from Gavin yet, but getting the opportunity to even train with Dublin would be a 'dream come true' for Harford who has just finished an impressive championship campaign with the Round Towers Lusk club.
They recently won their first Dublin intermediate crown before bowing out at the Leinster quarter-final stage to Kildare champions Two Mile House over the weekend.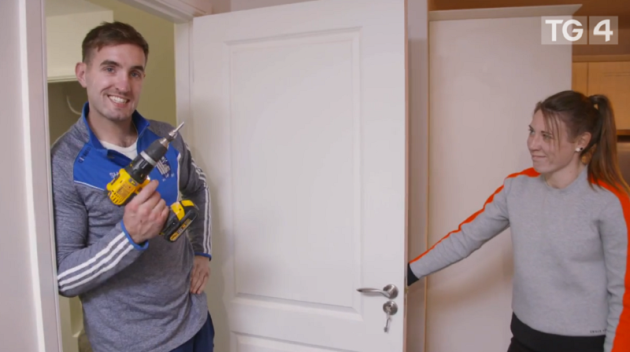 TG4 Player Stephen Harford alongside his fiancée Aoife. TG4 Player
All in all, life is going well for Harford on the pitch, and more importantly, life is still enjoyable away from it too as he moves into a new house with his fiancée Aoife.
He's no longer tormented by the thoughts that afflicted him with an eating disorder for almost a decade, and those struggles with self-confidence have been conquered.
As he said while speaking about defeating his condition on TG4, "I love me now."
For more information, support and advice about eating disorders visit the Bodywhys website.
Subscribe to our new podcast, Heineken Rugby Weekly on The42, here: