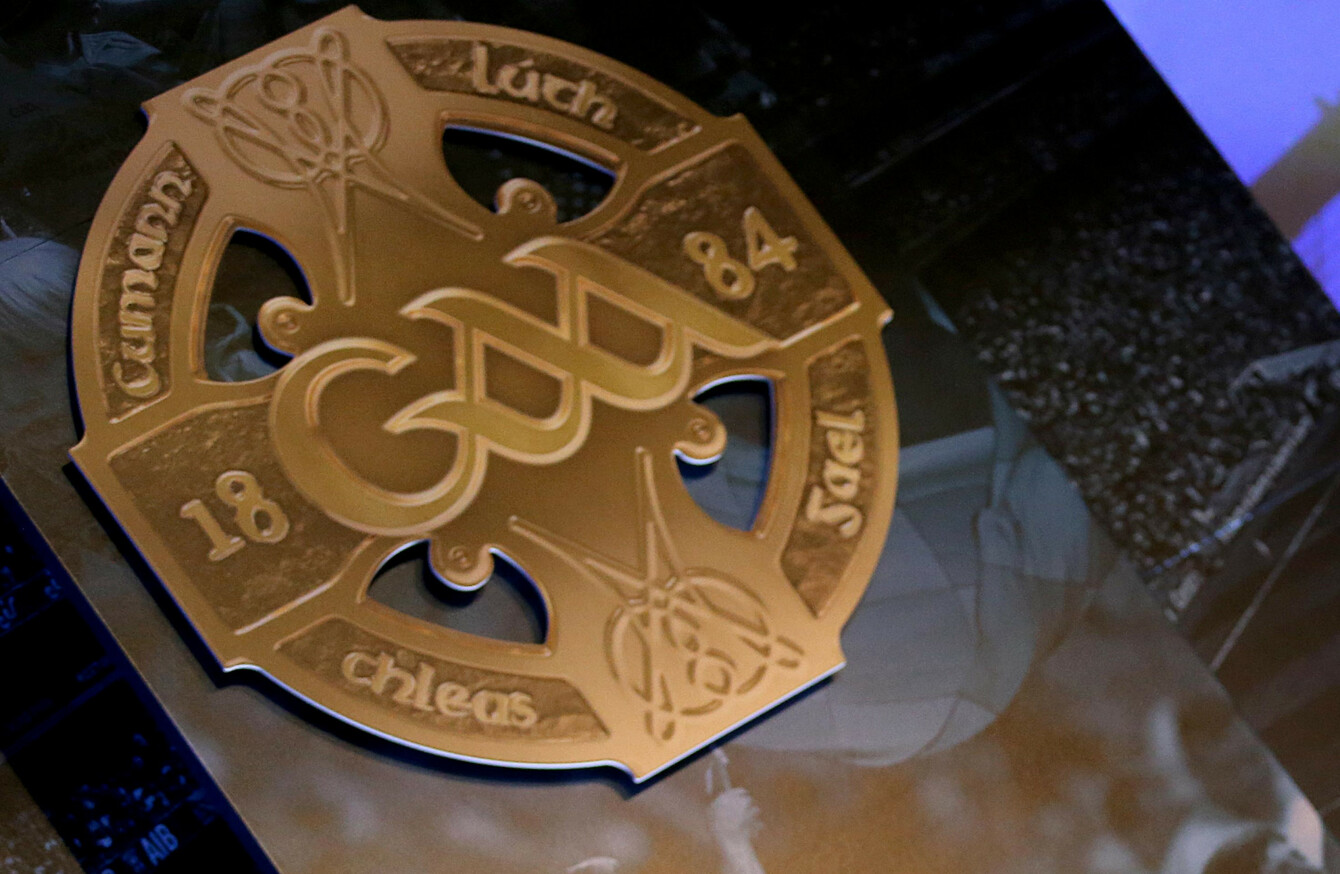 Image: Donall Farmer/INPHO
Image: Donall Farmer/INPHO
'PLAYER POWER': IT'S a term generally associated with strikes or managerial ousts or both, but will be redefined – at least temporarily – next month.
A group of current and former inter-county football, hurling and camogie players have united under an umbrella organisation named 'Gaelic Voices for Change,' and on 16 December, they'll quite literally take to the streets to draw attention toward Ireland's homelessness crisis.
The organisation, supported by both the GPA and the WGPA, boasts members which include Tipperary hurlers Brendan Maher and Patrick Bonner Maher, Waterford hurler Noel Connors, Cork footballer Valerie Mulcahy, former Wexford hurling captain Diarmuid Lyng, Dublin footballers Eamon Fennell, Michael Darragh McAuley and Sinead Finnegan, Tyrone footballer Gemma Begley, and Cavan footballer Alan O'Mara.
Following a series of meetings which have taken place every week for the past two months, over 150 county stars have signed up for a player-led 'sleep-out', which will take place on the pavements of Dublin, Galway, Cork, Limerick, Belfast, Portlaoise, Waterford, Wexford and Carlow in just over a fortnight's time.
Very sad news. We cannot sit back while fellow humans suffer on our streets. Our efforts will support the great work of Peter McVerry & others. https://t.co/LSOY1Z3CTg

— Gaelic Voices For Change (@GaelicVoices4Ch) November 29, 2017
Having already met with leading experts in the area of homelessness, the group say they're alarmed by ISPCC reports, which claim Ireland now has the highest rate of child homelessness in Europe and that, according to Focus Ireland, there has been a 24% increase in homelessness in this country over the past year.
Their consensus being that the GAA is based largely on community values, Gaelic Voices for Change aim solely to support these children, as well as other vulnerable members of society.
"The interesting thing about it, I think, is that I don't particularly know what it is that we can do to make the necessary changes," says former Wexford hurling captain Diarmuid Lyng, one of the driving forces behind the initiative.
"As we're in communication in terms of how to organise what is a national event taking place in seven or eight areas around the country, I see now how easy it is to have an open-source kind of communication between these places and between loads of different people in these places.
"Okay, there's a steering committee at the centre of it, but with the different interfaces that are around now – because of technology, for example – it's more and more feasible to go out and do your bit, be it in Cork or in Dublin or in Galway, and then those individual places take on a bit of a life of their own.
"There's something very inspirational about that, because each place takes on their own issue: like, homelessness in Cork is going to be very different to homelessness in Antrim, and the same with Dublin, and so on.
"It allows you to localise what actually needs to be done, or what the best way is to drum up support, to drum up finances.
"I think one of the great parts of it is not being entirely certain of what can come out of it", Lyng continues, "because when you're too certain of what can come out of something, you limit yourself to what that is.
"Whereas, I think when you just set the wheels in motion, and you say, 'we can take responsibility here; we can go out and try and instigate something' – even the GAA community, which isn't the whole community of Ireland by any stretch of the imagination, but there is a huge following there – that's what might bring change.
"If we can draw some attention to it, if we can draw support… Whatever we can achieve – we don't even need to know what that is – we can just stand up and be counted in a way.
It's often in the media: the heroes and the warriors, 'stand up and be counted' in a GAA context or a wider sporting context. That's great in one way, but when you look at people dying on the streets, like, that's really standing up and being counted. It's time for us to stand up and be counted in a different way now, and I've a lot of admiration for everyone that's getting involved.
Calling current & former #GAA county players: we are a new player-led voluntary social action movement & we're holding #homelessness solidarity sleepouts in Dublin, Cork, Galway, Limerick, Belfast & elsewhere on Dec 16 Sign-up @ https://t.co/FtZToe8KO3 pic.twitter.com/cmdRAmFKY9 https://t.co/Hvdw9yU6ms

— Diarmuid Lyng (@diarmuidlyng) November 27, 2017
Lyng, a former teacher and now a youth facilitator with Soar, is dismayed by the Government's efforts – or the perceived lack thereof – to provide housing for the near-8,500 people sleeping on Ireland's streets.
Speaking on a day in which it was confirmed that a second homeless man had died this week in the capital, however, the activist and broadcaster stresses Gaelic Voices for Change "is not about a political agenda," and was instead born of a necessity for the people to succeed where their politicians are coming up short.
"Homelessness is an issue because there are people dying on the street sleeping when there are the means, but not the desire, to house them," he says.
Not having a desire to house them is a reflection on all of us, not just our politicians. This is being branded and rebranded as acceptable and even normal by those in charge. We no longer can accept this level of inequality and injustice.
"But it's not about a political agenda. Maybe it could be assisted by a reorganisation of our politics, or maybe the central powers fear that: maybe they fear that it can be done more efficiently this way than what they're doing on the ground. I don't know about those things, and I don't particularly feel like I need to.
"It's much more about just us rowing in together and doing whatever we can do. And I definitely think, if you look at some of the areas that we're slipping up on as a society, we can't just keep saying, 'oh, the politicians, the politicians!'
"They obviously have their responsibility as well, but 'what can we do' is the question we need to be asking ourselves. What can we do?
"Community is the big one, and this is not just community in a local sense, but it's the GAA community. And that can extend to the journalistic community as well, because I think GAA voices are far more than just GAA players: the journalists are part of that, they're getting involved, they're coming out, and they're going to write from the night – actually taking part in it as opposed to just writing about it.
"We need to break down the boundaries between GAA players and journalists – the likes of which you'd see at press conferences and things like that these days – and actually chat to each other.
"And any journalist who I talk to, they're in – fully in. They're coming out to take part."
Former Dublin footballer Eamon Fennell, another chief protagonist in the formation of Gaelic Voices as well as the conceptualisation of next month's sleep-out, laughs aloud at Lyng's suggestion that technology has allowed the movement to formulate fairly smoothly.
"I don't know which area he's looking at!
"To be honest, though, we've been absolutely blown away.
The group was set up because there's just so many great people within the GAA doing fantastic stuff: Philly McMahon trying to help out with the drugs problem; Kevin McManamon and Alan O'Mara about mental health; Joe Canning over in Unicef; Alan Kerins and all the great work he's doing in Africa.
"There's all these amazing people doing individual things, but we've kind of looked at it and gone, 'okay, but what if we try and make a collective?' And we're trying to make a change in Ireland as best as we can.
"To be honest, once you put a core group like that together, and they have their heart set on making a genuine change, it does become a bit smoother."
As well as the numerous stars – both male and female – of which the group is composed, there have been countless high-profile additions to next month's gesture of solidarity towards Ireland's homeless population.
New Dublin hurling manager Pat Gilroy, for example, committed without a second thought, and will be joined by his Senior panel in the capital on 16 December.
The 1995 All-Ireland-winning Dublin footballers, too, will more than play their part in the multi-town event.
"People were very forthcoming – we didn't have to twist any arms," says Fennell.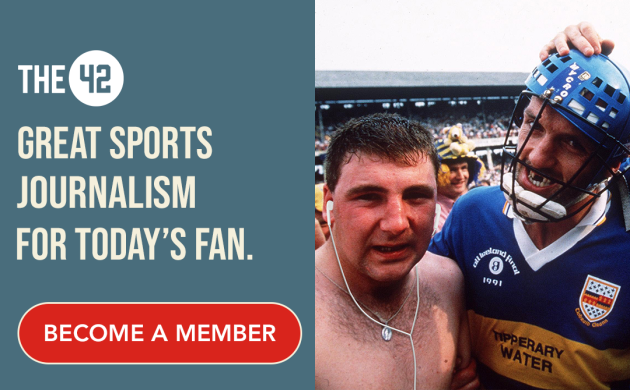 "If people weren't available, so be it. There was no way we were going out and saying, 'okay, we have to get Bernard Brogan, we have to get Colm Cooper, we have to get whoever.'
"We went out and got in touch with all the teams' reps, a few people that we all knew, and pretty much everyone we've rang has said: 'yeah, that's amazing, I want to get involved – how can I help out?'
But we couldn't contact everyone, obviously, so, for instance, Vinnie Murphy who's after getting involved now, he's after getting the '95 team involved. Pat Gilroy got his whole squad involved: it was just one phonecall and he was like, 'yeah, I'm all over that.'
"It's taken on a world of its own, and it's pretty amazing when people are that helpful towards the cause."
Fennell adds that the group spent "three or four months fact-finding" before announcing their campaign, and found that the most prevalent common theme in issues surrounding "mental health, physical health, education, children" was homelessness.
He confirms that this will be merely the beginning for Gaelic Voices for Change's activism, but for now, every shoulder has been put to the wheel in order to ensure their inaugural event raises the maximum awareness and funding possible.
Per Fennell, there are squads in other locations, too, including London, which are keen to host local events in their respective county towns.
With the WGPA joining the GPA in backing the concept, football legend Valerie Mulcahy is one of several high-profile female stars partaking in next month's event, and will lead the charge for change in her native Cork.
"I feel like it's important to use our voices as players and help those that are vulnerable in our society, not turn our back on them," says the 10-time All-Ireland winner.
"That's why I'm taking part and doing what I can to help.
"It's not acceptable to have people homeless in Ireland.
Gaelic Games are built on communities, with a collective sense of belonging and supporting your neighbour. This sleepout is a wider expression of that ethos by the players involved, extending a helping hand to others in our community."
Gaelic Voices for Change are appealing for help with tea and coffee, food, sleeping bags, music and entertainment, and fundraising in each of the sleep-out locations.
You can also offer your support by donating online at gaelicvoicesforchange.com. All funds raised will go to homeless charities including the Peter McVerry Trust, the Simon Communities, Focus Ireland and the Capuchin Day Centre.
The group are on Twitter and Instagram at the handle @GaelicVoices4Ch, and you can follow their work on Facebook here.
The42 has just published its first book, Behind The Lines, a collection of some of the year's best sports stories. Pick up your copy in Eason's, or order it here today (€10):