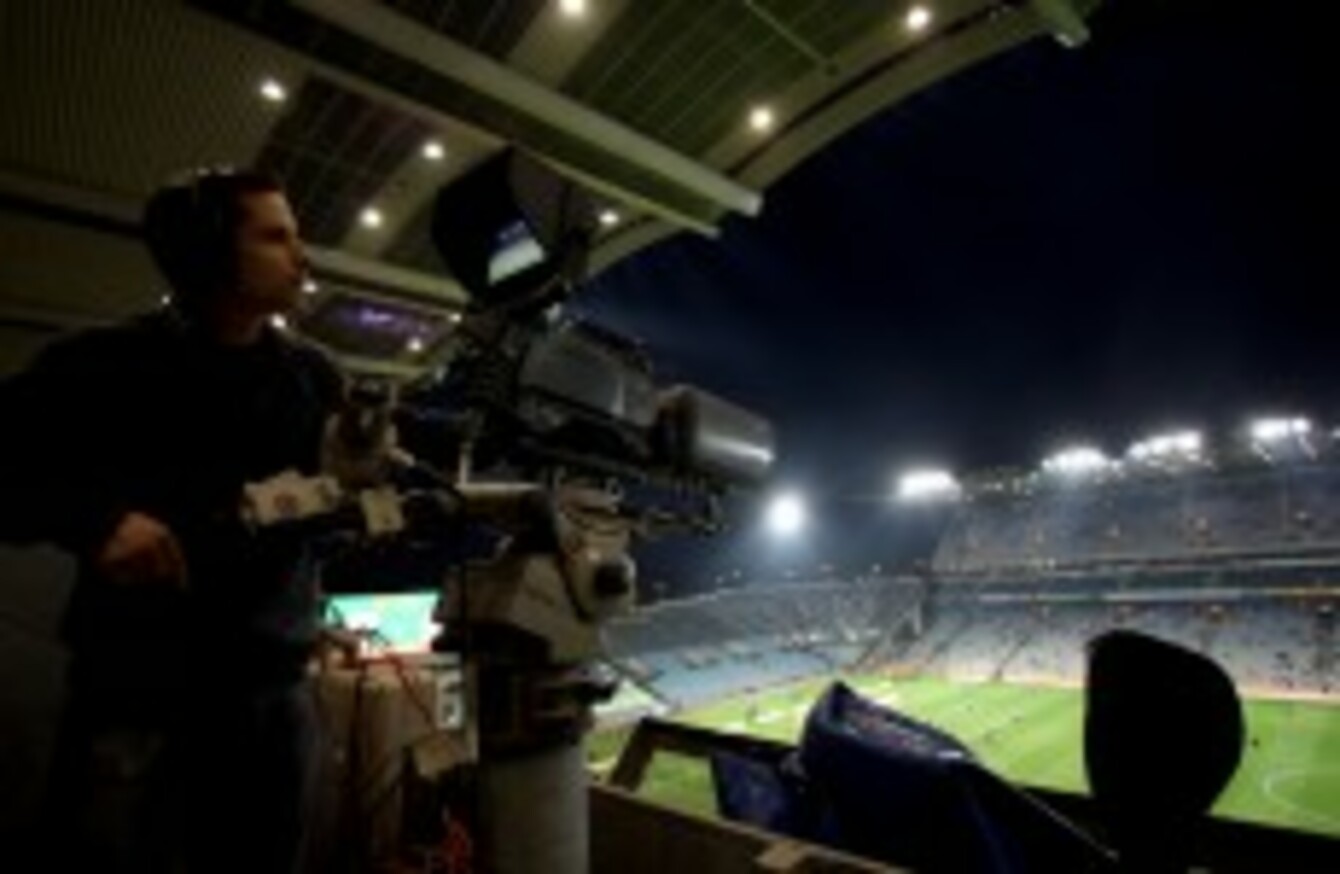 Image: Donall Farmer/INPHO
Image: Donall Farmer/INPHO
THE GAA HAVE been urged to make all championship games free-to-air on TV, amidst speculation that Sky Sports may be close to entering the GAA market.
The GAA are currently negotiating a new deal for broadcast rights for championship games and it is set to be finalized shortly.
RTÉ have been the primary TV rights holder in recent years with TV3 also broadcasting games but Sky could now be set to get a slice of the market which would make them the first subscription channel to televising senior GAA games.
Fine Gael TD Jerry Buttimer, a member of the Bishopstown GAA club and former member of the GAA marketing committee, has urged the GAA to ensure that any televised inter-county championship fixtures are available free-to-air on the island of Ireland.
"I am concerned at reports that the GAA is at an advanced state of negotiations with Sky Sports on a deal regarding the television broadcasting of some inter-county championship matches. Given the social and cultural importance of GAA inter-county championship fixtures I am of the view that all televised inter-county fixtures should be available free-to-air on the island of Ireland.
"I have written to the GAA outlining my concerns and asking that it reconsider any arrangement that would result in inter-county championship games not being available on free-to-air TV on the island of Ireland. I have also asked the Oireachtas Committee on Transport and Communications to consider looking into this issue.
"For generations free-to-air broadcasting of inter-county games has been a focus of Sunday afternoons for many families. If the GAA enter a contract with a subscription only television channel, many of these same people will not get to watch and enjoy the fixtures which are to be televised.
"One of the GAA's core fundamental principles is the importance of community and every decision taken should reflect this ethos. The broadcasting of inter-county championship fixtures on a subscription-only basis risks undermining this principle.
"Given the significance of the GAA in Irish society, the organisation should make every effort to ensure that all inter-county championship games shown on TV are available free-to-air on the island of Ireland."