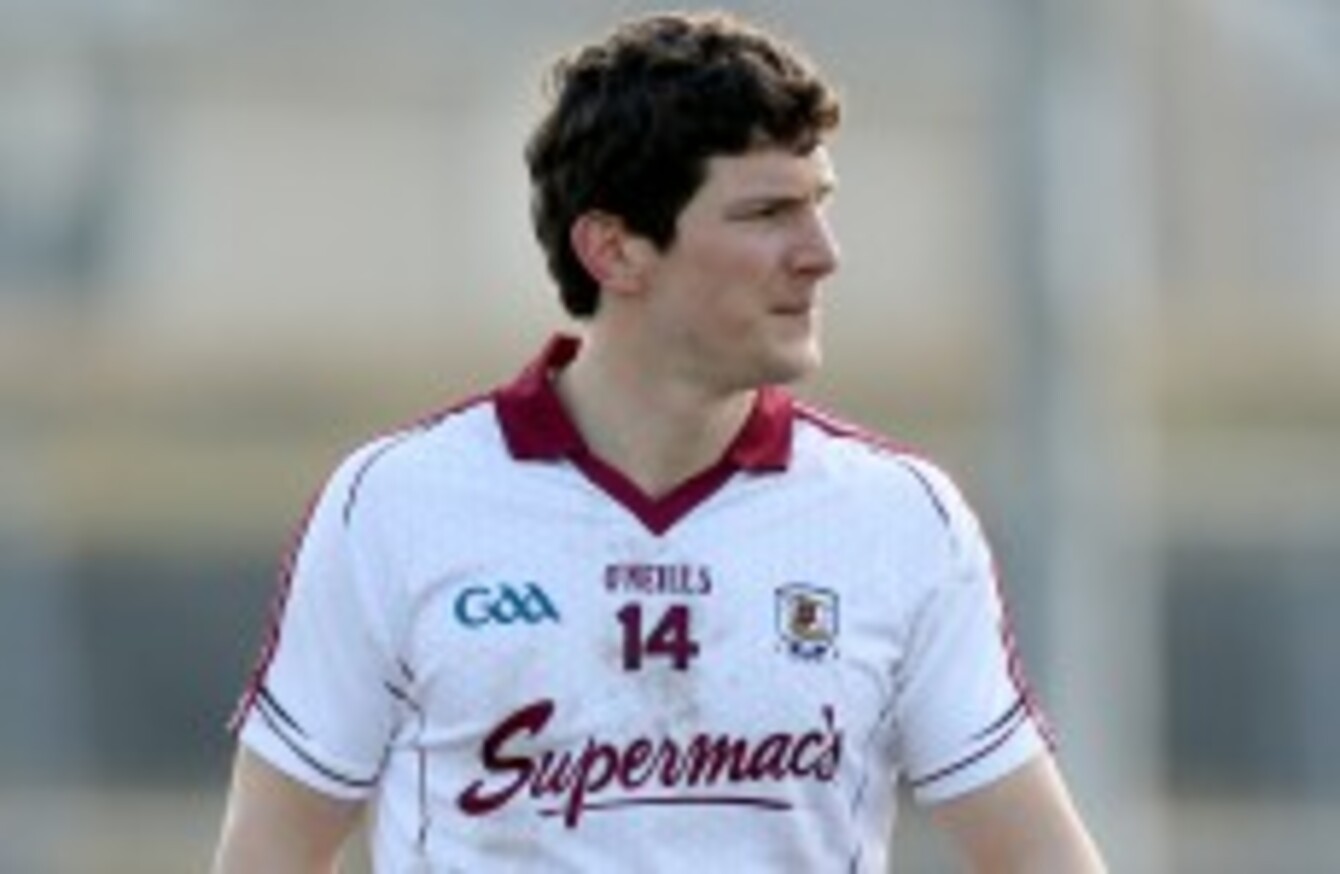 Galway attacker Micheal Meehan.
Image: INPHO/James Crombie
Galway attacker Micheal Meehan.
Image: INPHO/James Crombie
GALWAY GREAT PADRAIG Joyce has revealed that Michael Meehan is continuing to be hampered by the ankle injury that has curtailed his playing career in recent seasons.
Meehan has finally managed to get a regular run of games under his belt this spring after being sidelined frequently over the last few years.
But his training has been curtailed by an ankle problem that Joyce reckons 'is never going to be fully right'.
Joyce called time on his own inter-county career last winter and believes managing the 2002 and 2005 All-Ireland U21 winner is integral to Galway's aspirations this year.
"People forget that the man has had three or four serious injuries", says Joyce.
"He has not played a spell of football in three or four years. This is the first year that he has played a couple of league games.
"He is struggling, his ankle is never going to be fully right. I think he does a bit of training on a Tuesday and then he can't do anything until the weekend after that.
"He just does a bit of gym work and a bit of aqua jogging. I don't think he can train for three or four days on hard ground but he is doing the best he can. Hopefully in the summer time he is managed right and he will do enough."
Joyce has kept a close eye on Meehan's progress throughout the league.
"While he has had indifferent form, I was glad he got the game-time because he needs a bit of match sharpness.
"I have watched him a few times this year and he is not (too far away), no. He is trying very hard. He is a bit more conservative with his body whereas before he was getting hits in and tracking back.
"Now he is getting cuter and I think he  has been told to stay in near the goal. They will have to play to his strength. His strength is facing the ball and putting it over the bar
"Galway try and get the ball into him as much they can because he is the best forward we have at the minute."