HE'S MADE IT there, so he can probably make it anywhere.
Yes, this is the scene in Times Square, New York today after NBC chose Gareth Bale to be the face of their Premier League coverage for the coming season. To celebrate @NBCSportSoccer tweeted the below images of the Welshman's image in the heart of the city as well as a pretty cool vine of the same thing.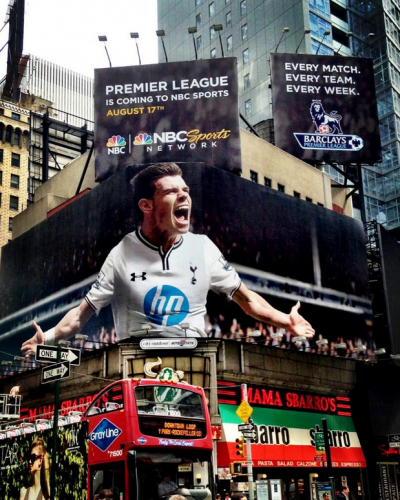 Credit: @NBCSportSoccer
We reckon it looks well, especially the arms stretching around the building. But he be in the Premier League much longer or will he find another white jersey to pose in?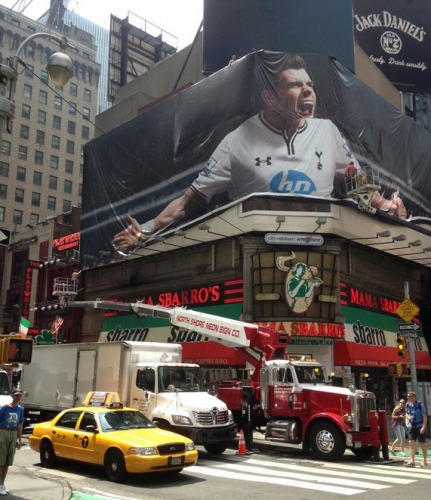 Credit: @NBCSportSoccer