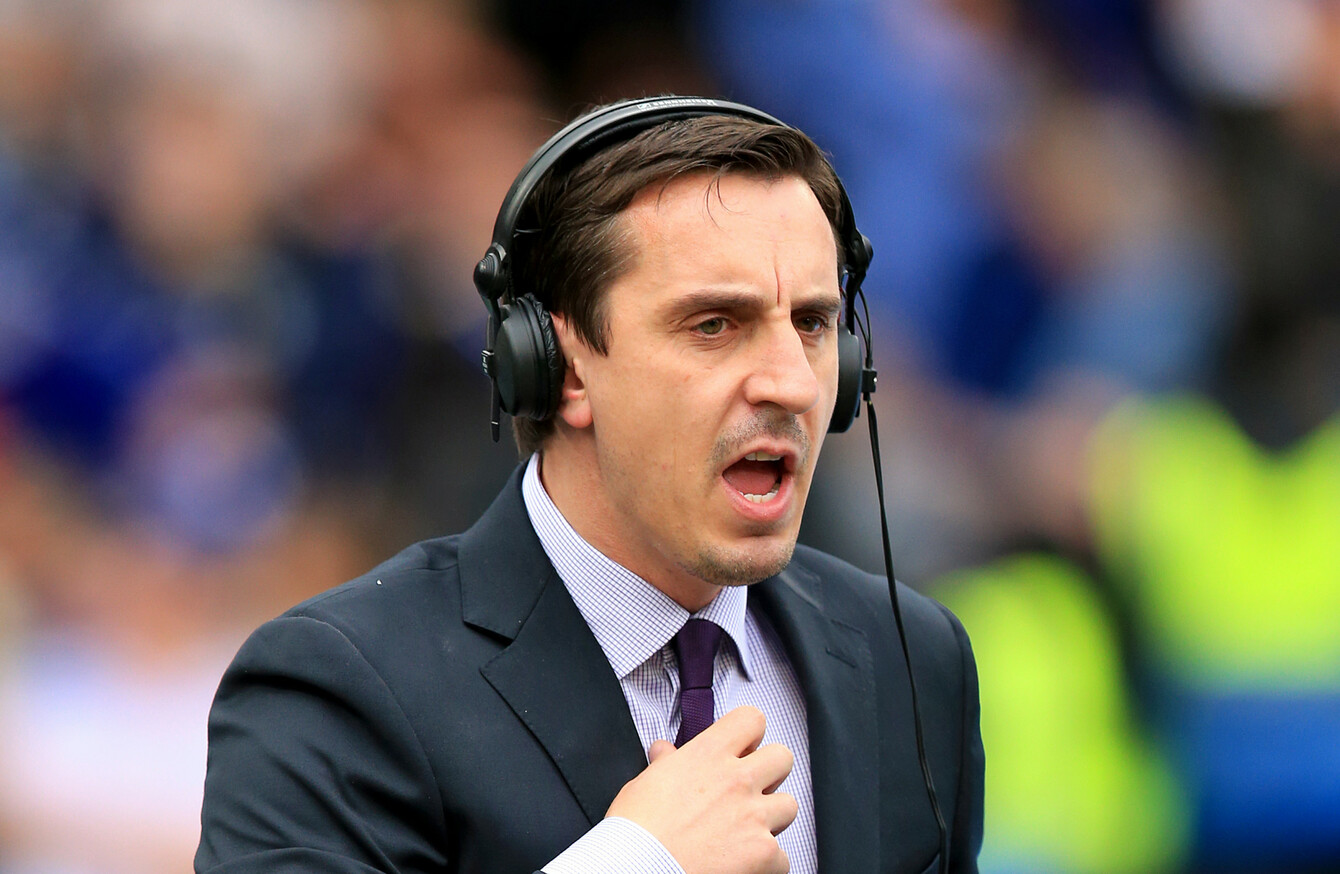 Image: Mike Egerton
Image: Mike Egerton
IT'S WAS A bleak first-half at Anfield if you were an Arsenal fan as Liverpool ran riot. Jurgen Klopp's side were in complete control and led 2-0 thanks to goals from Roberto Firmino and Sadio Mane.
And it could've been a lot worse.
Arsene Wenger's side didn't lay a glove on their opponents and their performance in the opening period was wildly ridiculed by fans and analysts alike.
Co-commentating on Sky's live coverage of the game, Gary Neville grew increasingly irritated by the Gunners as the half wore on and, particularly, the attitude of the players.
Here's a couple of examples of what he had to say and it's not pretty.
Some of these Arsenal players want a move! Who would buy them?"
To be honest, I'd stick all of them on the transfer list."
I'm not a Liverpool fan but this Arsenal team deserve a battering."
I'm absolutely fuming watching this. It's ridiculous some of the things you see them do on a football pitch."
This is the most disappointing Arsenal you could ever wish to see."
(Granit) Xhaka has just tried to backheel the ball to his goalkeeper in the six yard box. Try to put words to that if you can."
Subscribe to The42 podcasts here: