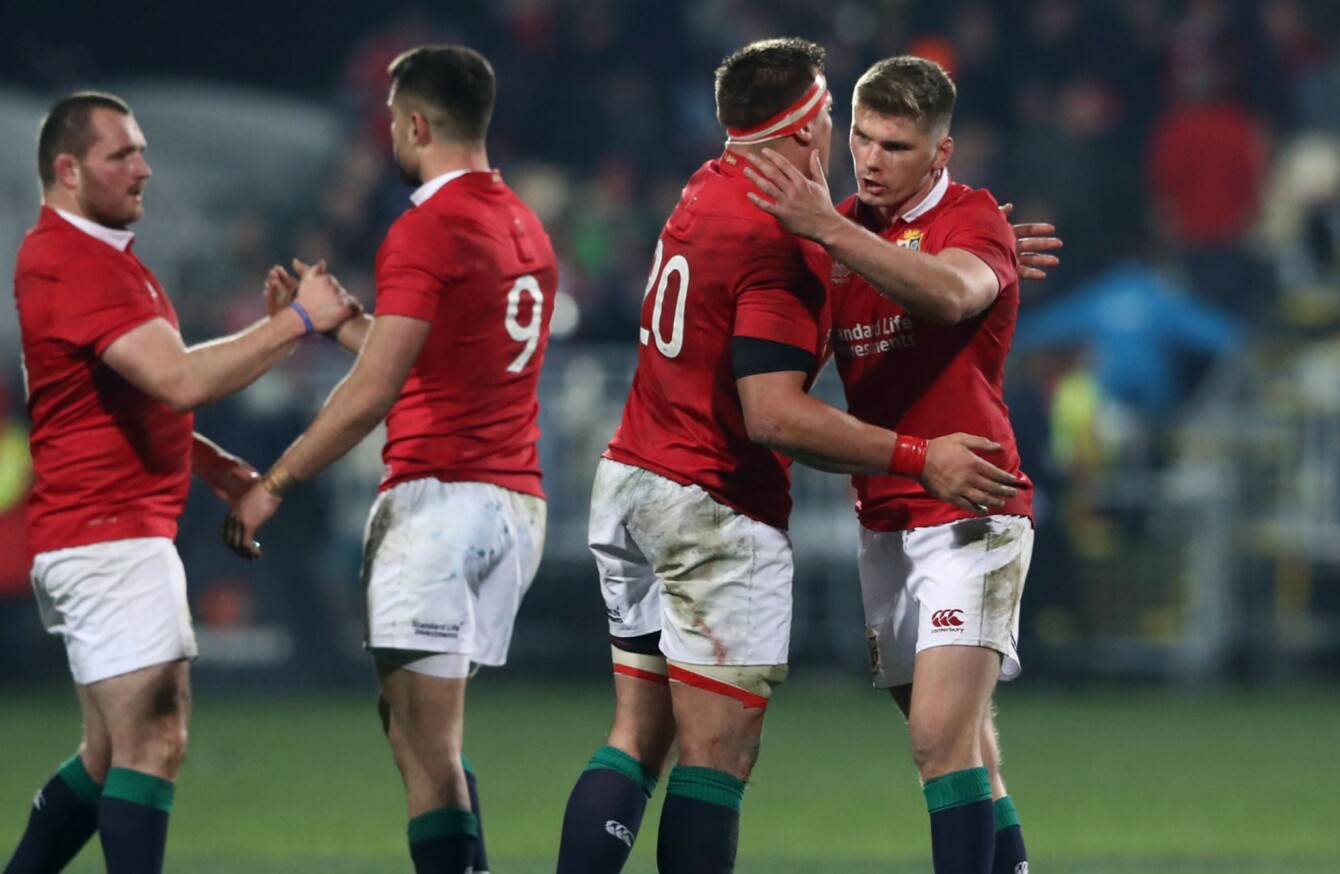 The British and Irish Lions celebrate their win over the Crusaders.
The British and Irish Lions celebrate their win over the Crusaders.
BRITISH AND IRISH Lions head coach Warren Gatland felt today's hard-fought 12-3 win over the Crusaders was evidence of their continued improvement on tour.
Owen Farrell kicked all 12 points as the Lions ended the Crusaders' perfect record in 2017 with a battling display in Christchurch where the set-piece proved crucial.
A stuttering opening win over New Zealand Provincial Barbarians was followed by a damaging midweek loss to the Blues, but Gatland was heartened by what he saw at AMI Stadium against strong opposition.
"We needed that didn't we?" he told Sky Sports. "It was always about the result, the performance was pleasing in terms of they've been averaging five tries a game and defensively we were outstanding.
"We trained well, we knew we would get a good performance, every time we get together the better we will get. It just keeps on coming at us and it'll give us a great preparation for the All Blacks.
"They've had a bit more time together, the first couple of games were rusty. It's like a club in pre-season, it takes a bit of time, it's not going to happen straight away.
"It was a tryless game but we created a couple of chances. They're being talked about as potential Super Rugby champions and everyone was talking about this being a fourth Test.
"A lot of people had written us off, there had been a lot of criticism but it's all about preparation for the Test series because that's the most important."
Asked what he thought New Zealand would have made of the performance, Gatland replied: "I'm not really worried about them at the moment.
"We're concentrating on a tough game versus Highlanders on Tuesday and then the Maori All Blacks on Saturday.
"There's some stuff we've got to work on that we're not showing yet because you've got to hold something back for the Test series."
Source: The42 Rugby Show/SoundCloud