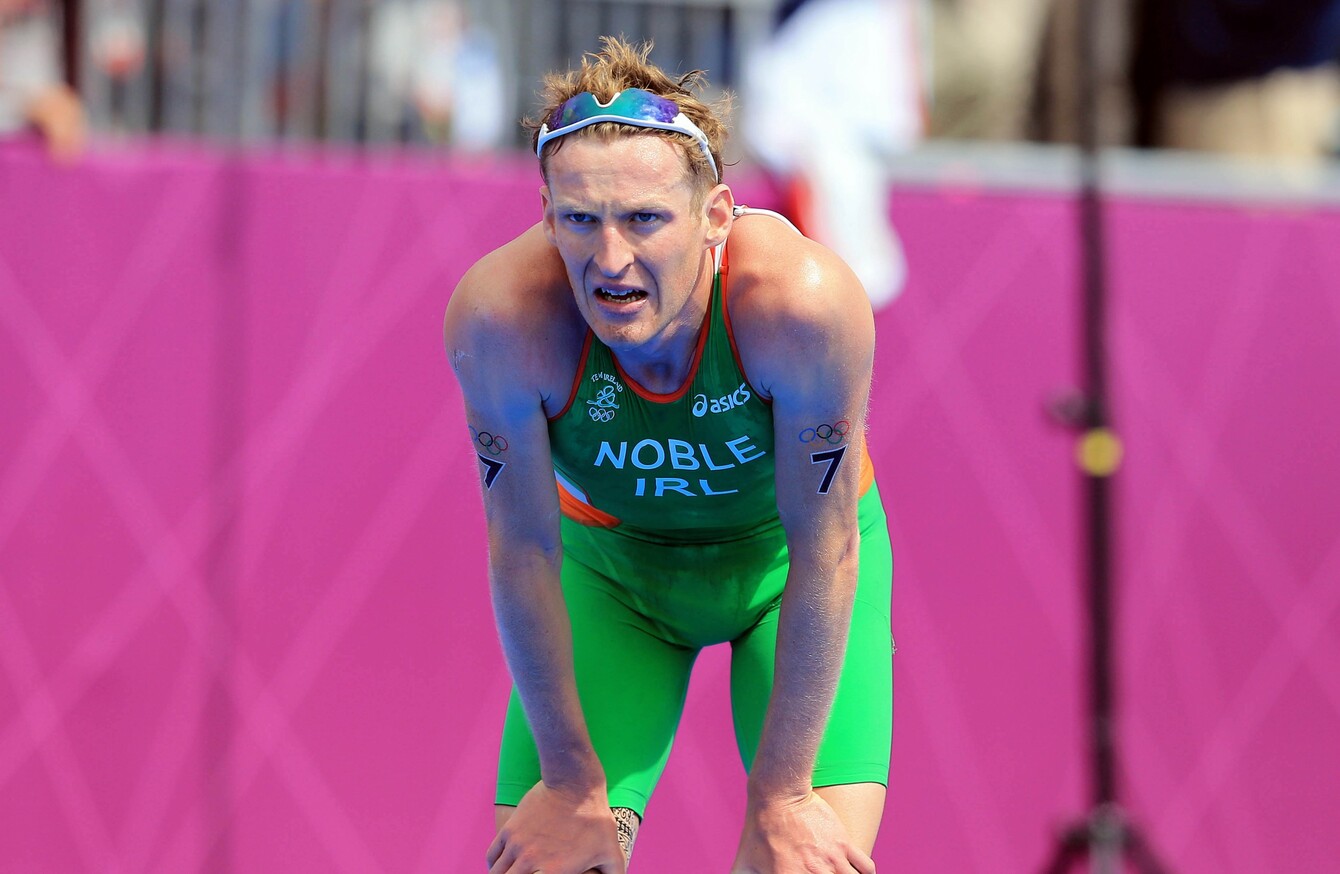 Gavin Noble finished in 23rd in the London Olympic triathlon.
Image: Dan Sheridan/INPHO
Gavin Noble finished in 23rd in the London Olympic triathlon.
Image: Dan Sheridan/INPHO
Source: The42.ie/YouTube
Former Olympian Gavin Noble has called on people to publicly support Team Ireland's attempts in Rio, after research shows that not many people are aware of how difficult it is to get there.
"You need that support from the Irish sports fans", he said. "I definitely responded to that and I got motivation from knowing, you know, people didn't know who you were as a person, but they wanted you to do well because you're wearing the Irish green."
Only a fraction of the world's population, 0.0001%, will ever earn the right to call themselves an Olympian because of the elite levels that athletes need to reach.
Despite this, new research from Electric Ireland shows that only 14% of people claim to be aware of how difficult it is to become an Olympian.
"To be part of that small percentage of people takes a lot of competition", said Noble.
Gavin Noble took part in the triathlon in London's Olympics four years ago, coming in 23rd for Team Ireland.
Noble recalls his preparation for London 2012 as taking nearly as much time as a full time job. He would do two-three sessions a day between running, cycling and swimming. His typical training week would total 32 hours per week.
"Sometimes people look at going to the Olympics or training for the Olympics as a sacrifice. I never looked at it as a sacrifice. It was like a choice. I was lucky in that I was doing something I loved."
Despite loving what he did, Olympic qualification wasn't easy. Noble was one of two triathletes sent to the London Olympics. The other being Aileen Reid (née Morrison) who will also contest the triathlon in Rio.
For a lot of the athletes in Rio, the attention is at the Olympics is something that they're not used to.
"The niche sports, if you can call it that, have their day and have their week in the limelight", according to Noble. "It's great to know as an athlete how proud people are, who don't know you, that you're there representing Ireland."
The42 is on Snapchat! Tap the button below on your phone to add!