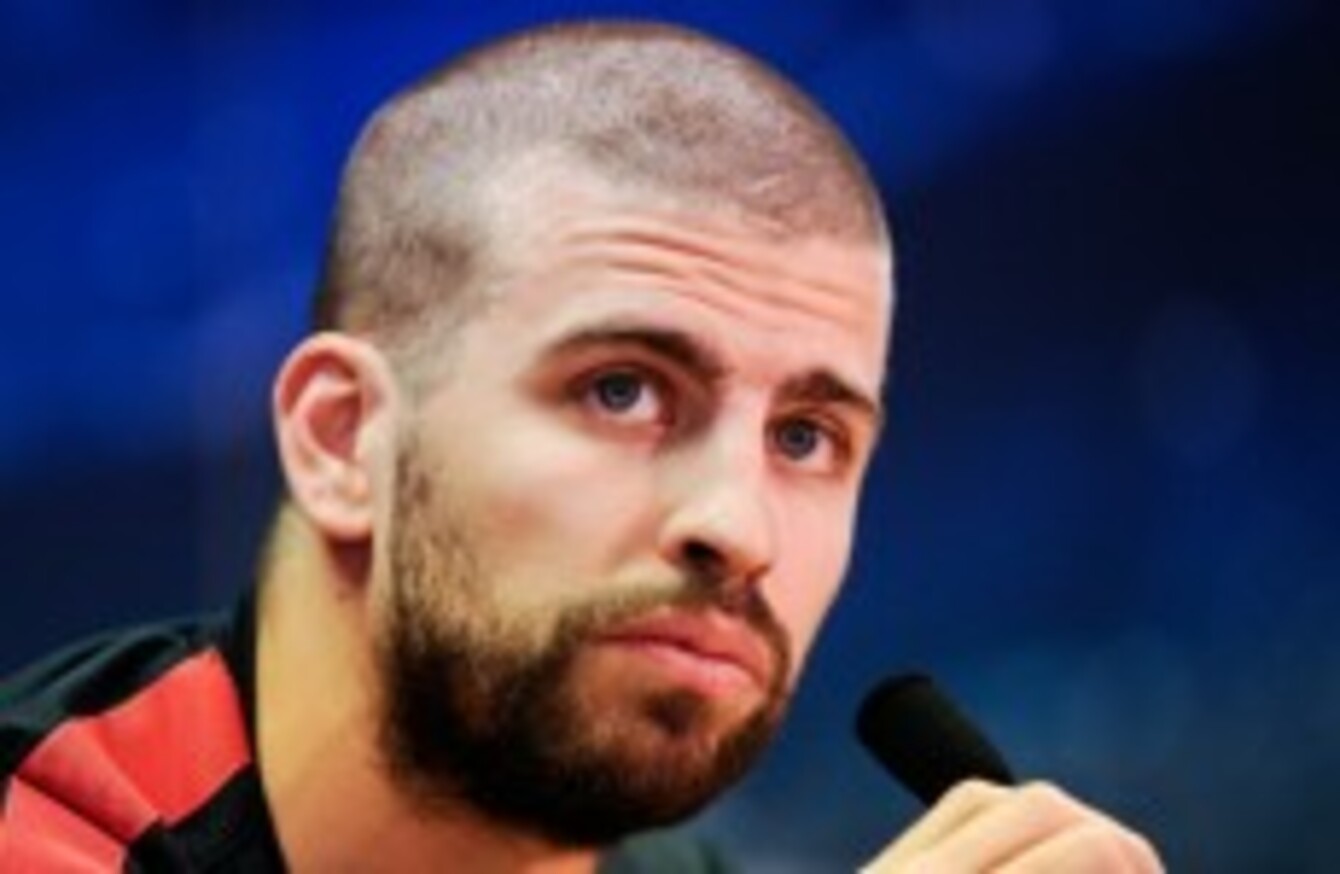 Image: action images
Image: action images
GERARD PIQUE IS fully confident Barcelona can recover from their first-leg defeat at Bayern Munich to make the UEFA Champions League final.
The Catalan side were thrashed 4-0 in the Allianz Arena, with Mario Gomez and Arjen Robben adding to Thomas Muller's double to leave the newly-crowned Bundesliga champions with one foot of the final.
But Pique insists that Tito Vilanova's side are more than capable of turning the scoreline around, providing they can strike early at Camp Nou  tomorrow night.
He said: "We believe we will turn this around 100 per cent. We need to score a goal as soon as possible to get more and more confident. After a 4-0 result you do doubt yourself, but as days go on, you suddenly believe you can do this. Football is very psychological.
"The team is fine, and very confident that we will do all we can to stay alive for the whole match. We need to not concede goals, score at least one early on and fight until the end. We represent a club that does not consider giving up, a club that has won a lot and has a long history. We represent Barcelona and we will want to give a good image.
"I remember when I was seven and we lost 4-0 against AC Milan [in the final] and I remember how my father was when we lost. Tomorrow we can be childlike in the sense that we can believe and we can dream, but it is going to be very hard."
Lionel Messi scored twice as Barcelona beat the Germans 4-0 at home in 2009 and, although Pique expects a much tougher test this time round, the World Cup-winner hopes that having the Argentine star fully-fit will be vital if they are to score they goals they need.
"We won 4-0 in 2009 but they are a different team, a lot better team, with a different coach and different players. It is very different. They are much better than that team," Pique continued.
"We have to open up the pitch, have the ball and play fast football. In recent years we have proved we can beat anyone in any situation.
"We need the fans to back us and try to feel we are not knocked out of the Champions League yet. We have to try to find all the right circumstances to win the match. If everything goes in our favour, we can do it.
"Tomorrow we have 90 minutes to hit Bayern psychologically with the help of the fans. They could also score a goal and then to score six goals is a lot tougher. But we believe.
"We know what [Lionel] Messi means. He is the best in the world and to have him in the team is the best news. We need everyone, especially Messi. I do not want us to commit mistakes because we have enough work as it is to play a good match and be better than the opponent.
"We do not have anything to prove because we have done it time and time again. If tomorrow we have enough desire to win, it is because we want to prove we can do it and for the fans. We want to do it for them. The fans are grateful to this team and they deserve for us to play a good match tomorrow."