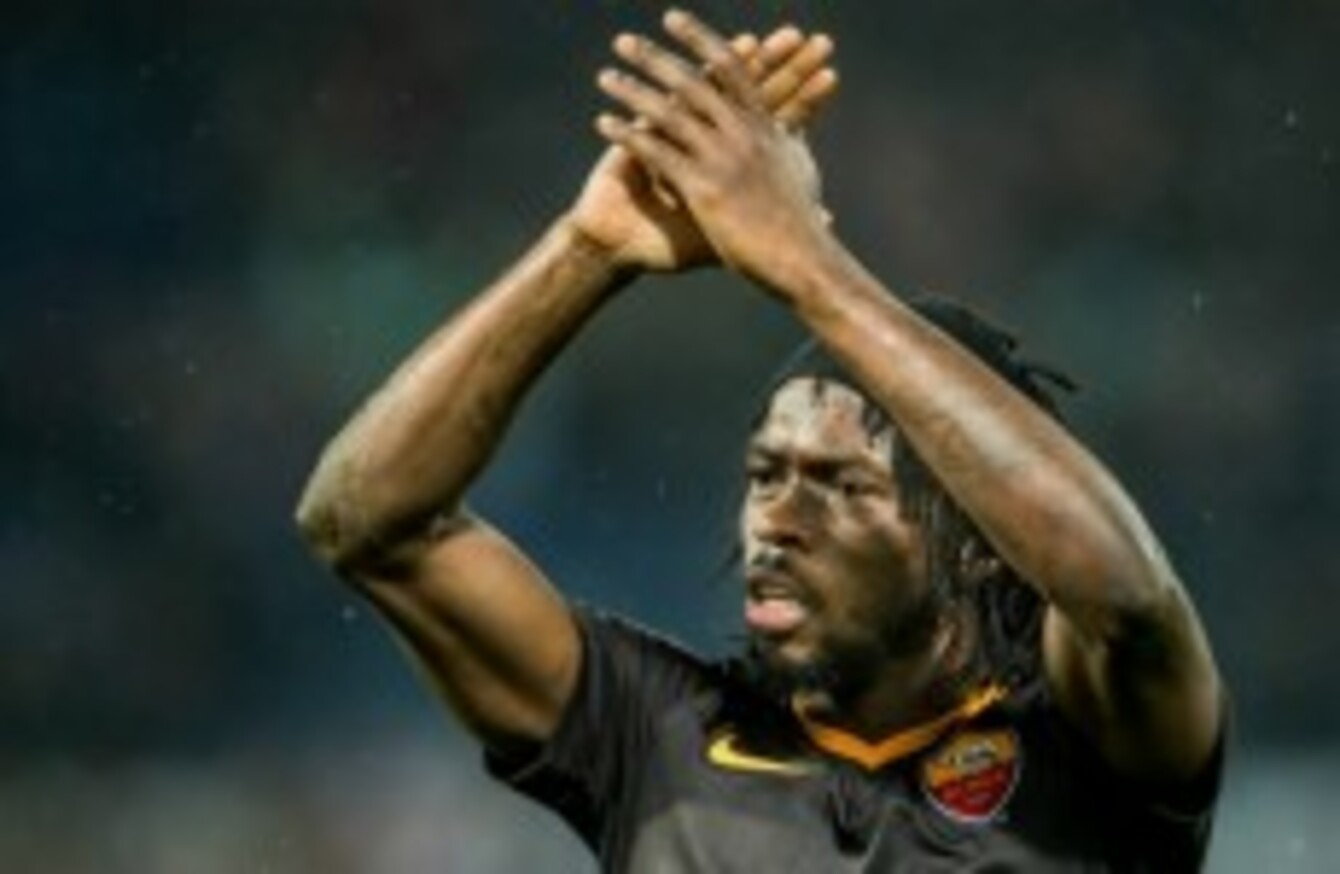 THE INFLATABLE BANANA which was thrown in the direction of Gervinho during Roma's 2-1 win over Feyenoord on Thursday was not an act of racism, according to the Eredivisie club's general manager.
The first leg of the last-32 Europa League tie, which ended 1-1 last week, was overshadowed by Feyenoord hooligans who caused significant damage in the Italian capital before the game, and the behaviour of the club's supporters again made the headlines in Rotterdam.
Adem Ljajic gave Rudi Garcia's men the lead before the hosts equalised in the 57th minute through Elvis Manu, but former Arsenal attacker Gervinho sealed the 3-2 aggregate win for Roma shortly afterwards.
But the tie was marred by the home fans' volatile reaction to Mitchell Te Vrede's sending off in the second half, which caused the referee to stop the match and lead the players down the tunnel for 10 minutes for their own safety.
Prior to that, the official also momentarily paused the game when a giant inflatable banana was launched at matchwinner Gervinho, but Feyenoord chief Eric Gudde claimed that it was merely an unfortunate coincidence.
"We told the Uefa delegation that this has happened for years with us," he told reporters. "I'm ruling out racism. Racism is not an issue here at all.
"It was pure coincidence that the banana dropped near Gervinho. But the referee reacted very strongly on it. During half-time we explained the situation. I hope they take that into account."
Regarding the missiles thrown on to the pitch, he added: "I understand the irritation of fans as I, too, was surprised about some of the refereeing decisions, but it never legitimises throwing things at the linesman.
"We will be fined heavily – that money should be being invested in youth, not wasted on fines."
Feyenoord coach Fred Rutten backed Gudde's view that the club's supporters are not racist, but it remains to be seen what action Uefa will take over the chaos against Roma.
"Lots of things happened on the field tonight, but there is not too much fuss that should be made about the banana incident," Rutten said. "We have various nationalities here, so I do not see how that can be racism."