THE WORLD'S MOST gruelling high-speed endurance contest, the Tour de France, is about to get much more interesting for viewers after organisers announced this week that on every stage at least eight bikes will be equipped with onboard cameras.
GoPro struck the deal with Tour organizer ASO and Velon, a group of 11 cycling teams "working together to grow and evolve through a growth in fan excitement and technology."
While most of the bike-cam footage will be edited and published after the stages, organisers said they'll be testing live images from the bikes on stage two during the neutral start.
"By mounting cameras to the fastest cyclists in the world as they take on the 21-stage race, GoPro will be capturing immersive, never-before-seen content, bringing cycling fans inside the peloton," GoPro said.
The race starts in the Netherlands today and finishes in Paris on 26 July.
Here's how the bike cams should give us a new perspective on one of the biggest sporting events in the world.
A team mechanic installs a GoPro camera under a rider's saddle.
And then installs a second GoPro on the front of the bike, under the handlebar.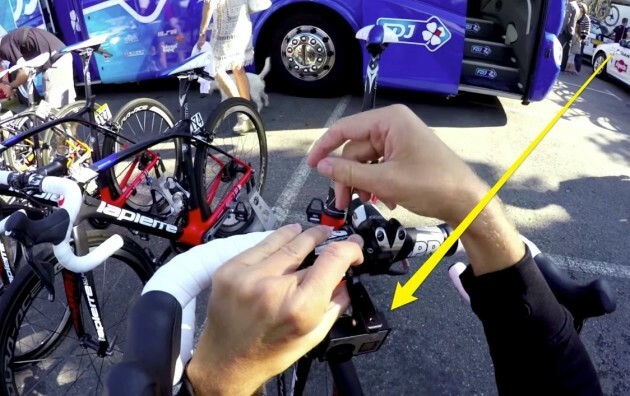 While onboard cameras have been tested in races in the past, this year's Tour riders will be on camera in greater and more consistent numbers.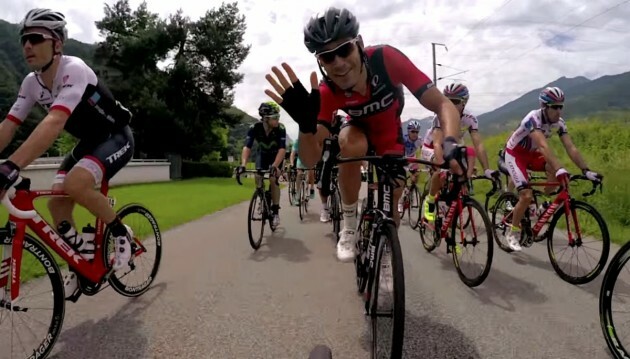 With onboard cams it's like climbing in the pack alongside the world's fittest athletes.
With a cam mounted on a rider's handlebar we get us a close-up look at the athlete's face, breathing, and reactions as he focuses on the wheel in front of him at between 20 and 70 miles an hour depending on terrain.