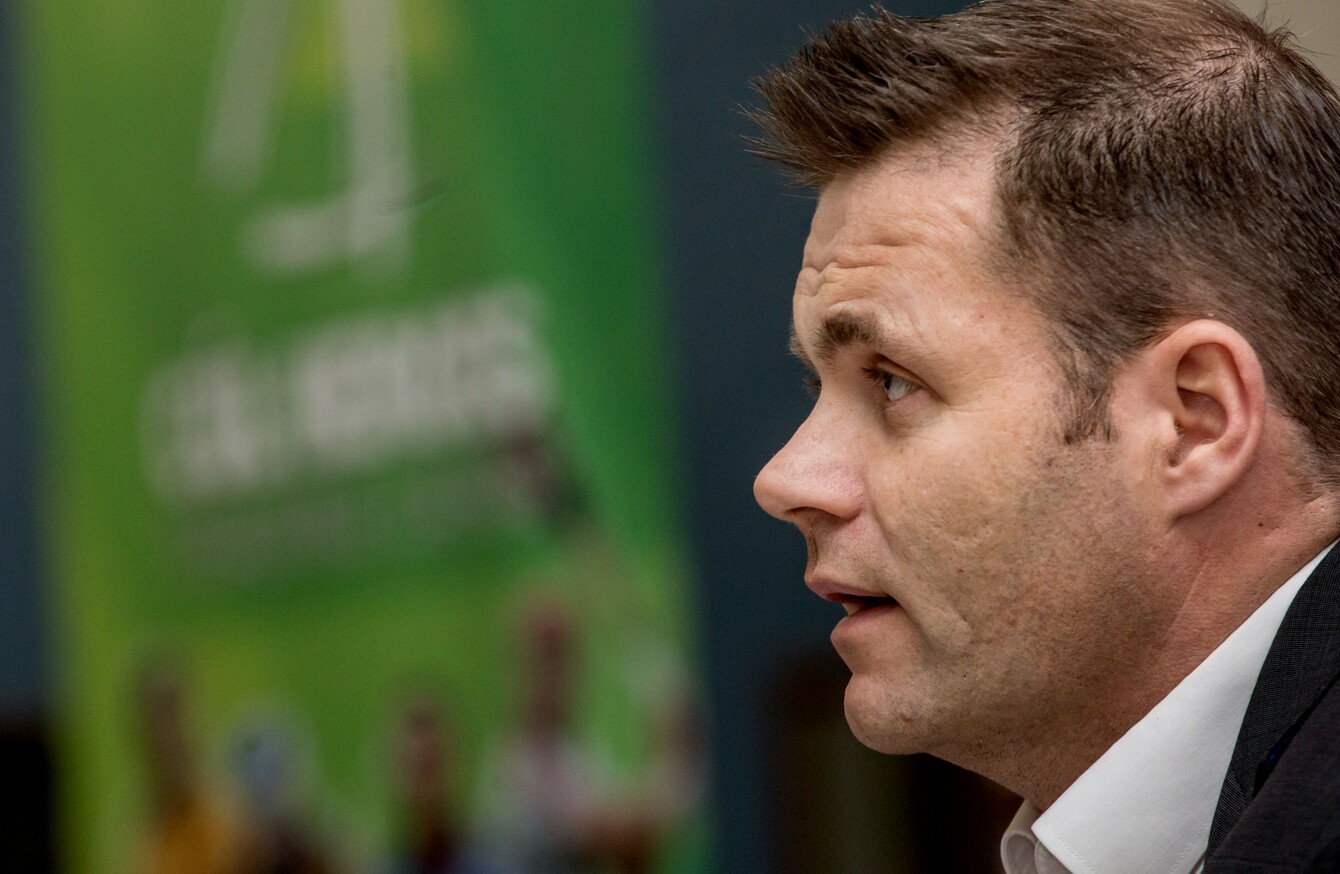 Dessie Farrell: GPA chief also defended last week's Fenway Classic.
Image: James Crombie/INPHO
Dessie Farrell: GPA chief also defended last week's Fenway Classic.
Image: James Crombie/INPHO
GAELIC PLAYERS ASSOCIATION head Dessie Farrell says the players body has no interest in 'rabble rousing' but indicated that they did engage with Galway and Mayo players during their recent management heaves.
Ousted Galway hurling manager Anthony Cunningham appeared to criticise the GPA when he claimed in a statement that players rose up against him with 'the help of others outside Galway.'
GPA chief executive Farrell said it would be 'naive' to think that frustrated players wouldn't engage their representative body in situations like those which occurred in Mayo and Galway.
But he said the GPA's motivation has always been to ensure a speedy and satisfactory resolution.
And he revealed that the GPA is in the process of drawing up a new charter surrounding the appointments process for inter-county managers to avoid future disputes.
"People would be naïve if they think that the GPA wouldn't be involved in some capacity in relation to disputes between players and management or players and county boards," said Farrell.
"But we don't operate on the basis of rabble rousing, we operate on the basis that we try to bring some sort of resolution and to support our players in thinking clearly about this and advising and guiding them on the best way forward.
"With these situations, there is always going to be a fall out unfortunately. I think it's trying to manage that as best we can and to understand that there's human beings involved on all sides here.
"We're particularly conscious of that and sensitive to that as well and I think that's been reflected in both recent disputes in how squads have behaved and conducted themselves throughout.
"That's been commended by numerous third parties and even by individuals involved in the opposing sides of those debates and negotiations."
Farrell accepted it was 'disappointing' that the two disputes, both in Connacht, did materialise and outlined future measures the GPA hopes to put in place.
Speaking at the awarding of scholarships for the DCU Business School MBA, Farrell said: "In a nutshell, I think there needs to be a panel set up which comprises an independent chairman, agreed by both parties, and representatives of the county board and players.
"In my opinion, it's best if it's not a current player but a former player or a representative or liaison on behalf of players. They would vet the candidates, make the recommendation to the full county board and they either accept those recommendations or not as the case may be."
Farrell also defended the GPA against accusations that last weekend's Fenway Classic hurling encounter in Boston was a waste of time and money. Laois manager Seamus 'Cheddar' Plunkett questioned the cost of bringing Dublin and Galway to the US and the concept generally, claiming the investment should have been made within Ireland.
Farrell said there was 'no cost whatsoever' to the 'GAA or GPA in relation to this event, nor to the county boards'.
"This is something very different, this is something innovative," said Farrell. "If we want to grow the games to international audiences, we have to think differently about our approach to date.
"Typically, it has been Allstars tours and, in my opinion, those games do a disservice to the GAA, as an organisation, and to Gaelic games as a whole."