Updated at 10.55
LIFE HAS BEEN good lately for Graeme McDowell the family man. Less than a year after being married, the Portrush native became a father last August.
Cathal Noonan / INPHO Cathal Noonan / INPHO / INPHO
For Graeme McDowell the golfer, however, things haven't been going so well. The changes in his personal life have brought about new challenges on the golf course.
For the first time since he can remember, golf is no longer McDowell's top priority. His commitments at home come first now but, at the same time, he can't afford to neglect his game. Doing so would result in a swift descent in the rankings, and while it's far too early to be pushing the panic button, McDowell needs a change in fortunes soon.
The 35-year-old hasn't managed a top-50 finish in any of his last four outings, with his most recent tournament victory coming back in July of last year at the French Open. But McDowell believes he's finally beginning to get a handle on that work/life balance. Wouldn't a push for his first Irish Open title this week be the ideal turning point?
"For sure. It hasn't been the six months or so on the golf course that I had visualised after the Ryder Cup last year," said McDowell when he sat down for a chat with The42 this week.
"In the last couple of years there's been a lot going on, getting married and having kids. It's been a great process but I've perhaps taken my eye off the ball from a golf point of view.
"Just recognising that, I suppose, and sort of realising that I still want it. I still want to win tournaments and win majors. I want to show my kids that Dad still is a great player as opposed to used to be. Just re-dedicating myself and working hard over the last three or four months, I'm starting to see the light at the end of the tunnel and playing a bit better.
"This would be a perfect week to kickstart what is the meat and bones of the season coming up here. We've got three major championships in the next three months. That's the great thing about golf, you're only ever a week or two away from having a great season. This would be a really great catalyst this week to propel me on to a big summer."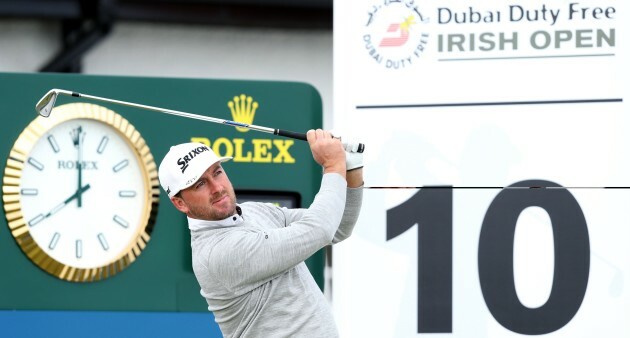 Presseye / Andrew Paton/INPHO Presseye / Andrew Paton/INPHO / Andrew Paton/INPHO
It's difficult to be critical of a man who attributes some below-par performances to spending more time on his family and less on the golf course, but McDowell isn't using nappy-changing as a convenient excuse for his failure to produce the goods. He's not the first person who's had to balance being a parent with being a professional athlete.
"I probably am a little bit too critical of myself at times. I think that's just kind of the way I'm wired. I expect more of myself. But it's no good being critical of yourself if you can't really come up with the answers and the reasons for why things aren't really going the way you'd want them to," said McDowell.
"Thankfully I've got a good team of people around me to help me see what's actually going on, and just recognising the fact that, you know what, it's been a life-changing experience over the last couple of years. And it's something a lot of players go through.
"It's just re-balancing and re-prioritising, and understanding that your head's in a different place. You care more about something else than you do about the game of golf now.
"Just acknowledging the fact that my time requirements are different and I've got to give myself the time to do what I want to do from a practice point of view. It's been a good learning process, for sure. Good problems to have. There could be a lot worse things to go on in your life, injuries and all kinds of stuff. Having babies and a happy family is pretty special stuff."
McDowell will begin his 2015 Irish Open bid at 7.50am this morning at Royal County Down. Victory on home soil would mean a lot to the man from Antrim, but the tournament has seldom been kind to him.
He was sixth last year at Fota Island but that was the first top-10 finish of McDowell's career in the Irish Open. Rory McIlroy — another Irish player who doesn't have fond memories of the tournament — spoke earlier this week about 'trying too hard when you get back home', and that's something McDowell is familiar with.
"You come back here and you feel the expectation level. You want to give the crowd something. You feel like you owe them a performance. You try that little extra bit too hard. It's probably a mixture of that and maybe a little too much Irish hospitality.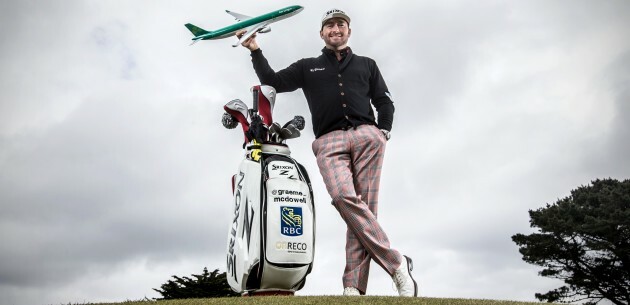 Billy Stickland / INPHO Billy Stickland / INPHO / INPHO
"My record hasn't been great. Last year at Fota Island was probably my best opportunity to win an Irish Open but I couldn't quite get the job done. But I did feel like I turned a corner from the point of view of being able to perform.
"I can totally relate to where Rory's at. Certainly this week with all the spotlight on him and his foundation, it's going to be a tough week. It's always tough when you're trying to juggle a lot of different acts. You normally play your best when you're very single-minded and you're thinking about golf. Rory's working hard this week so maybe the rest of us can fly under the radar and get the job done."
McDowell added: "I really like the way the golf course lines up for me. I'd dearly love to compete this week but try not to try too hard for the fans. There'll be a great buzz out there and, let's be honest, they'll love us whatever happens so it's going to be fun."
If McDowell finishes at the top of the leaderboard this Sunday for the first time since becoming Daddy Mac, we expect to see a belated 'Bebeto' on the 18th green at Royal County Down.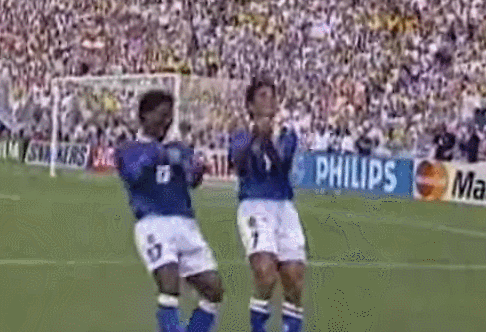 Graeme McDowell is a brand ambassador for Aer Lingus, who are continuing their long-running partnership with the G-Mac Foundation, through which it supports the Children's Medical and Research Foundation at Our Lady's Children's Hospital in Crumlin. Along with their families, Aer Lingus has flown recovering children from all over Ireland, who have been patients of Our Ladies Children's Hospital in Crumlin, and their families, to Orlando for a 'dream come true' holiday in the US.
– First published at 12.05am