IF YOU LIKE Boston, cool caffeinated drinks and extremely trippy advertisements that make you wonder just how safe the ingredients in your local donut shop are; then this is for you.
Dunkin' Donuts / YouTube
Yes, that's New England Patriots' Rob Gronkowski adding his dulcet tones to a Dunkin Donuts ad for what we can only assume is a stupid amount of money.
Also, yes, that's the Red Sox's David 'Big Papi' Ortiz joining in on the duet.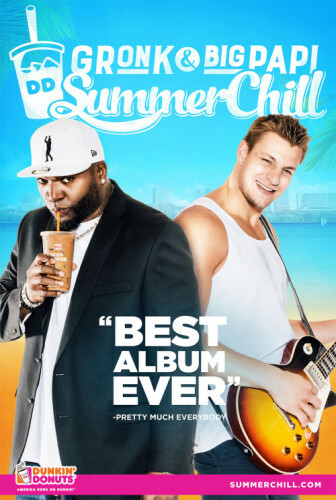 This video is messing with our heads. There's Elton John glasses.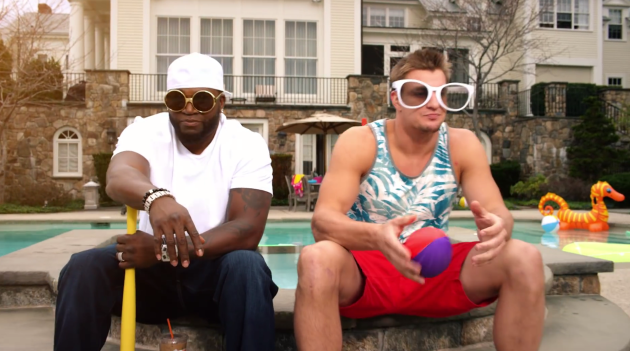 A terrifying giant iced coffee? That will surely freeze us all to death.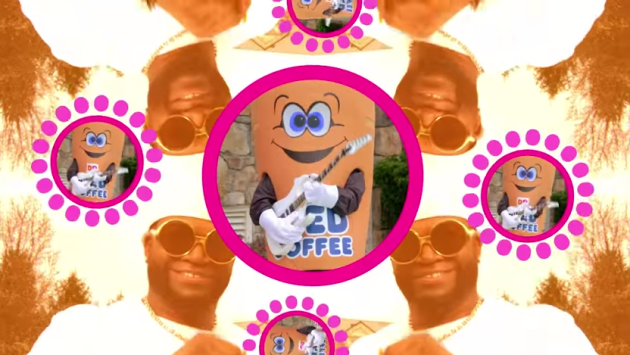 And, for no reason other than it's a ridiculous lyric in a ridiculous song, this image that we won't be able to shake until Gronkowski is back barreling over physically out-matched defenders after catching Tom Brady passes. And even then..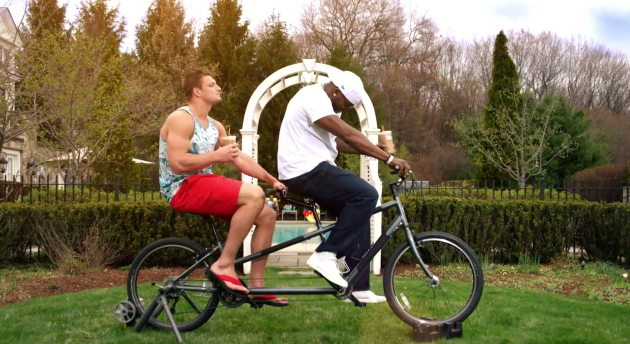 The horror doesn't end there, we've got a whole summer of this crap ahead of us.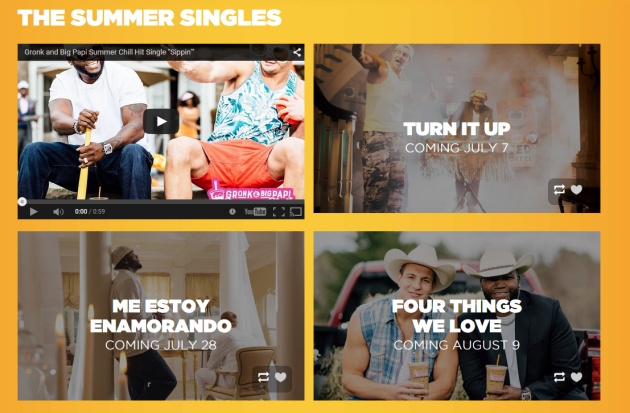 It's the worst thing to happen summer since the Vengaboys… and yet, you kind of love it don't you.