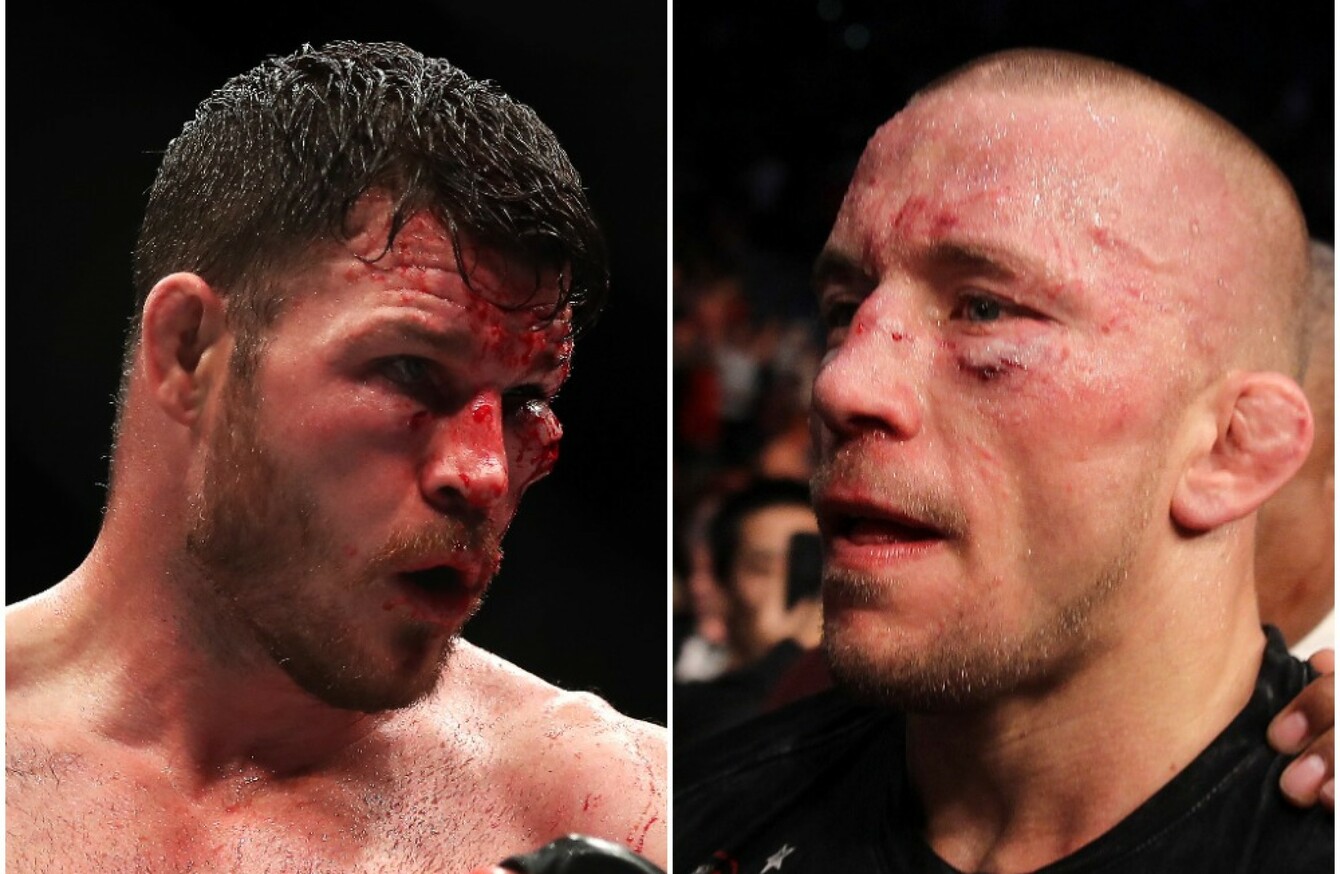 Michael Bisping and Georges St-Pierre.
Michael Bisping and Georges St-Pierre.
GEORGES ST-PIERRE WILL return to the UFC as a middleweight and his first fight in the division will be against the reigning champion.
UFC president Dana White announced today on ESPN's SportsCenter that St-Pierre (25-2) will take on Michael Bisping (30-7) later this year, with a date and venue to be confirmed.
The bout is expected to take place in the second half of 2017, with both fighters due to appear at a press conference in Las Vegas on Friday.
St. Pierre hasn't fought since he successfully defended the UFC welterweight title against Johny Hendricks in November 2013. The Canadian relinquished the belt shortly after the win but it was confirmed last month that he has signed a new UFC contract.
The bout will be St-Pierre's 28th as a professional fighter but his first as a middleweight. GSP has won 12 fights in a row since his shock defeat to Matt Serra in 2007.
Bisping became the UFC's middleweight champion in June of last year when he scored an upset victory over Luke Rockhold. The 38-year-old Englishman successfully defended the title against Dan Henderson in a rematch last October.
The news of the Bisping-GSP match-up will come as a blow to number one contender Yoel Romero, who had been expecting a title shot on the back of his win against former champion Chris Weidman in November.